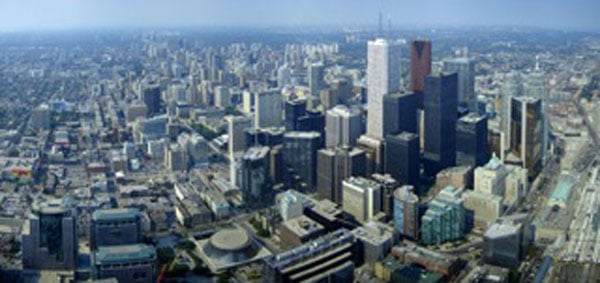 The University of Windsor hopes a new advancement office in the heart of downtown Toronto will boost fundraising, thereby expanding scholarships for law students and generally strengthening the quality of its law program.
"Gift-giving can make the difference between a good and a great program," says John Bergholz, vice president of university advancement at Windsor. "How do you bring the most talented students, regardless of ability to pay? That's through enhanced scholarship support."
The advancement office will be located within the 250 University Ave. offices of Shibley Righton LLP, a full-service firm with offices in Toronto and Windsor. Sheila MacKinnon, a partner at the firm and member of the university's board of governors, helped secure donated office space for the initiative. The University of Windsor Alumni Association has pledged $180,000 over three years for alumni engagement in cities across Canada.
The office is expected to become a hub for over 16,000 of the university's 100,000 alumni who live in the Toronto region. About half of the school's 5,000 law faculty alumni live in the area. That group is exceptionally important to the school's overall fundraising efforts. It represents about five per cent of the university's overall alumni, but makes up about 13 per cent of its total donors and 18 per cent of the approximately $3 million raised each year.
"That's a huge impact. They really more than carry their weight," says Bergholz. "With this new foothold in Toronto, they'll be able to do far more. They'll just be there more, they'll have a place to hang their hat."
The school has not set aside student recruitment plans for the advancement office, but "that's certainly a possibility, depending on how the law firm feels about the amount of traffic," says Bergholz. "We now have a place where potential students can meet the dean and maybe some key faculty and do some Q-and-A before they make their final decision," he says. "It may ultimately end up being a really important recruitment tool."
MacKinnon notes that some prospective law students find it difficult to travel to the province's southwestern corner to preview the school. The advancement office could become an important means of bridging that gap, she suggests.
"It'll provide these students with access," she says. "They are students, so it's difficult perhaps to make the trek down to actually visually look at the campus, et cetera. It just might give them that extra tool."