Eights lawyers join the firm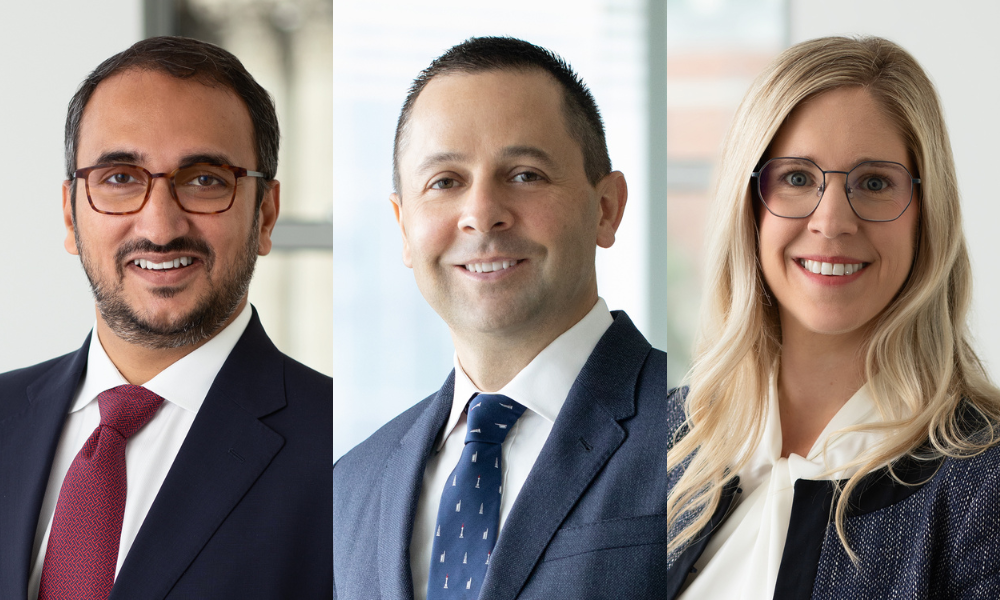 Morgan Lewis is bolstering its global aviation practice with the addition of an eight-lawyer EMEA and Asia-Pacific team, including three partners—Sidanth Rajagopal, James Bradley, and Manuela Krach—across the firm's London, Dubai, and Singapore offices.
Joining from K&L Gates, the team represents a variety of key aviation industry players, including financial institutions, lessors, restructuring specialists and airlines. The team focuses on complex cross border financing, leasing, and restructuring issues in the aviation industry.
"This highly ranked, multifaceted, multijurisdictional team brings a depth of experience to our aviation capabilities that already spans the full spectrum of issues — from finance and restructuring, to litigation and enforcement, project development, and insurance and reinsurance recovery, to name a few," said firm chair Jami McKeon. "The aviation industry is one that depends on sophisticated skill sets to navigate disruptions and identify opportunities in today's market. Our global aviation team will be of significant value to clients within and associated with the industry engaged in complex cross-border transactions and disputes."
Rajagopal, who will be resident in London, was practice group coordinator of the global banking and asset finance group at K&L Gates. He provides key commercial and technical advice throughout the deal cycle and counsels clients in the areas of financing, leasing, purchasing, restructuring, and repossessions for both commercial and business aircraft. He also works alongside clients on equity capital markets and debt capital market transactions.
Bradley, who will be resident in Singapore, advises on various aspects of financing, leasing, and restructuring across a variety of jurisdictions in relation to aircraft, engines, and corporate jets. He has extensive transaction experience in the transportation and finance sectors in Asia, where he has been primarily based for over two decades.
Krach, who will be resident in London, advises clients on complex cross-border and multi-jurisdictional aviation transactions involving airlines, lessors, financiers, and manufacturers. She has experience advising on operating as well as finance lease agreements from the lessee and lessor side, negotiating all aspects of a transaction.
In addition to the partners, two of counsel, Sourabh Bhattacharya and Terry Chang, and three associates, Atif Ayub, Kevin Pearson, and Jie Hao (Ivan) Qiu, are joining the firm. They focus on transactional, leasing, and restructuring, with their experience extending into project development work, especially in the airports sector.