Robotic and low-code process automation can create efficiencies for busy lawyers on a tight budget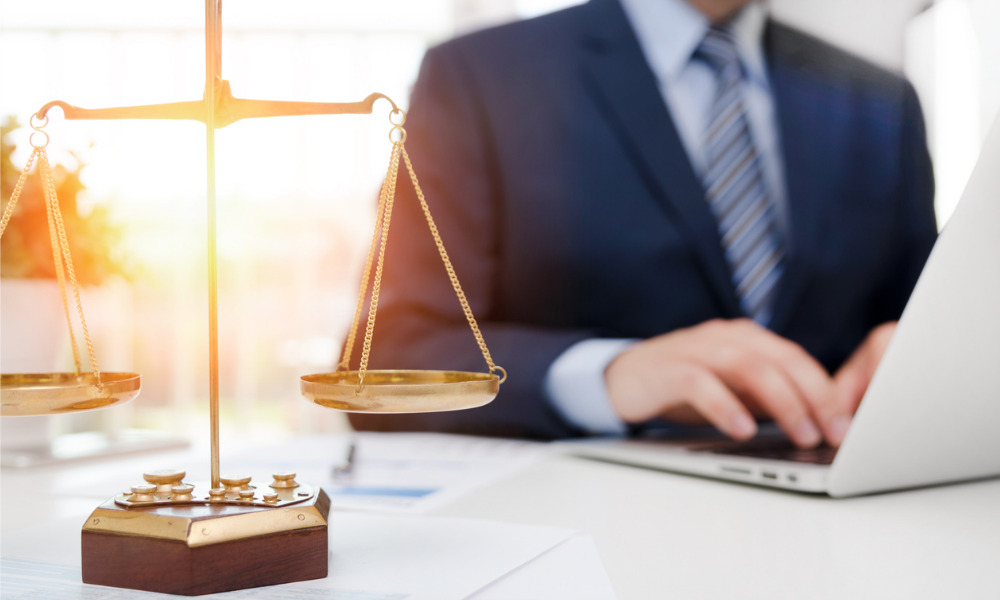 Out of necessity, the legal community has turned to technology to continue its work during the pandemic. Technology allows courts to facilitate access to justice, and brave new lawyers have increasingly adopted new tech to streamline and improve their work.
As a lawyer, especially if you are small or solo, you may find that legal technology costs are too high, and the solutions may not fit your specific practice area or business style. This impression may lead you to try to build a solution yourself.
If you go this route, you will quickly realize the high cost of hiring a software developer. Let's face it, it's unlikely we have the skills necessary to build software — we have law degrees, not computer science degrees, after all.
A lack of fit with a lawyer's specific needs is not unique to lawyers. Many businesses grapple with managing the cost of building industry-specific technology. As such, there have been a considerable rise in robotic process automation (RPA) and low-code process automation (LCAP) software solutions. These no-code software solutions often have an easy-to-understand graphical user interface that intuitively guides you through the application building process. Software programming happens behind the scenes.
Gartner has made a few bold predictions about the RPA and LCAP market. They forecast that in 2022, the low code application with a market size of $13.8 billion will grow by 30 per cent. By 2023, over half of medium-to-large enterprises will have adopted a low-code application platform as one of their strategic application platforms.
By 2024, Gartner predicts "low-code application development will be responsible for more than 65% of application development activity across all sizes of companies."
There are several benefits of RPA and LCAP solutions for lawyers, including the ability to automate, for example, contracting work or client intake at a fraction of the cost and time that it used to take. Think about these routine tasks that you do every day that you no longer want to do. You can use an RPA or LCAP solution to automate them. Olga V. Mack, CEO of ParleyPro, has said that law firms and legal departments that "adopt no-code apps first will become technology-driven market leaders and attract tech-savvy clients and top talent."
Over the years, I have become familiar with several of these tools and recommend the following helpful low-code or no-code solutions for lawyers:
Documate: Documate builds off an open-source document assembly solution called "docassemble." The tool doesn't require knowledge coding, but some basic understanding of coding principles can be helpful. Documate allows users to build out client intake and document automation workflows quickly. For example, let's say you want to automate an NDA or the family court forms. Documate would be a good solution for that. I have used this software with several law school classes, and the response from law students has generally been favourable, and they find it easy to use.
NeotaLogic: NeotaLogic is a no-code solution that allows a lawyer to quickly prototype or build solutions. NeotaLogic offers several solutions that provide a starting point to build from, such as a conflict-of-interest check solution that can connect into an existing database or their notifiable data breach tool that automates the data breach assessment and notification process. I recently attended a conference where one US law firm used NeotaLogic to create an employment handbook for their clients. Once the handbook was complete, they could easily modify it and provide tailored copies to other clients for their use. Over time, they have expanded this handbook for use in different countries. In essence, they had taken their legal knowledge in employment law and developed it into a product.
Autologyx: Autologyx is a no-code digital operations platform with a lot more functionality than Documate. With this software, you could process map your practice. The platform also has document automation and ways to collect data and create dashboards. Using the Autologyx system, you can build an end-to-end solution without the hassle of using multiple software systems to accomplish the same function. Autologyx also integrates with the popular legal technology software, iManage.
Zapier: Zapier is an RPA platform that facilitates communications between two different software applications through application programming interfaces (API). Many cloud-based applications interface with Zapier, including legal technology solutions such as Clio and Rally. For example, with Zapier, you can connect an intake form with your Clio account to populate a new matter into Clio automatically. Zapier provides many solutions at a low cost.
Microsoft Power Automate (PA): Microsoft PA is similar to Zapier except, not surprisingly, it connects to the Microsoft suite of technologies or commonly-used third-party applications. As many lawyers are heavy users of Microsoft, the PA is an interesting option. If you don't know where to begin, visit the PA website, where you'll find several pre-built templates. There are many useful pre-built templates that you could use in your practices or modify. For example, you can use the task automation that allows you to save Outlook emails into your OneDrive folder, or if you are a Gmail user, there is an option to save Gmail attachments to Google Drive. This could be useful in a legal practice to save emails to a client folder on OneDrive or Google Drive.
As you can see, many very powerful tools don't require coding knowledge available to lawyers. You can also use these tools to prototype solutions before investing in software development.
No matter how deeply you've delved into coding and technology, I hope these suggestions inspire you to build legal tech solutions.