Columnist Mark Le Blanc outlines a system for successfully using technology for contract management and more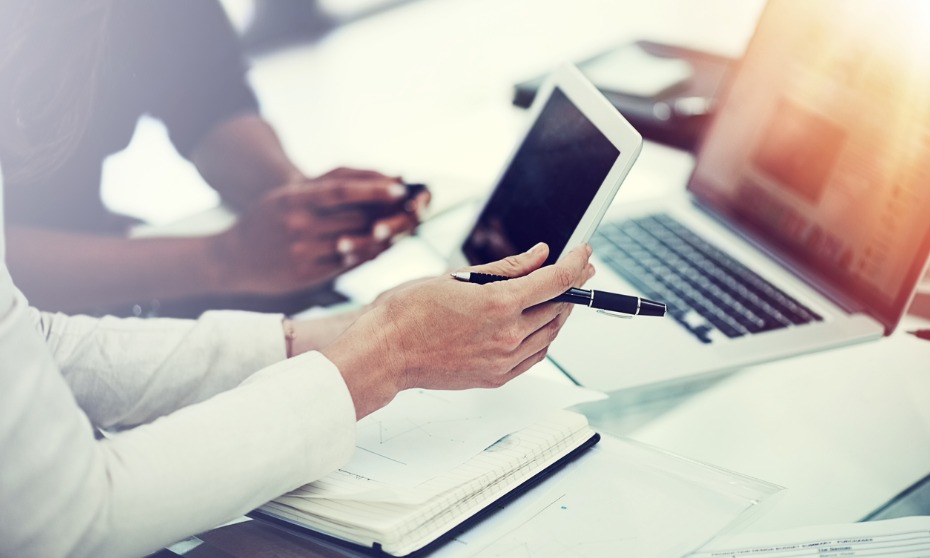 I have previously made the point that innovation does not equate to technology and that process-change can be the most powerful tool for innovation. Yet, the legal market is full of some impressive new technologies, some of them even quite useful and evolving into the new standards. Good examples would be e-discovery, billing and file management tools, all of which are now the new standard if you are in a firm or big legal department. However, there are many pieces of legal technology out there that, though eminently useful, are not able to get traction and simply become treadmills in a firm or large legal department – shiny new objects, but rarely used. Certainly not used in any way that is broad enough to create value or make a difference.
So, how has legal technology impacted most legal departments (those that are not so large as to effectively be firms) if the most used and valuable tools are not critical to them? Though process trumps technology, there is some legal tech that is more than a treadmill for almost any legal department, irrespective of size.
Where to start? Contracts
Contracts are the lifeblood of the work of most in-house counsel. We negotiate, review, draft and advise on them. Not a day goes by where I am not looking at an agreement. Why do we do this? Ultimately, we are managing legal risk and, hopefully, providing clarity for our organizational commitments. To do this effectively, you need processes and systems for intake, drafting and filing. Many of us were trained to draft in Word, manage files in Windows, and receive instructions in email. It's all a bit of a disaster and we spend a shocking amount of time — often at critical moments — simply trying to find the contract or template we want, or to manage our priority list. Even with the best practices and processes, there is a better way. There are many legal tech tools out there. They range from the simple to the complex, and will help you manage intake, drafting, templates, and contract filing and tracking. All critical roles for the in-house lawyer. If properly used, they can help manage risk and save you an enormous amount of time and hugely accelerate your time to advise on contracts.
Most any legal department will see hundreds or thousands of contracts annually. You cannot possibly manage this with spreadsheets and email, you need a process and technology in place. It is no longer acceptable to manage this volume of contracts in spreadsheets and getting any useful information from an Excel spreadsheet is difficult and time-consuming.
What is a contract management system?
Contract management systems can be many things. At their most basic, they are a bucket in which to put all your contracts. However, this is leaving a lot of value on the table. For example, they can be used to manage commitment approvals, both in terms of oversight and budgeting. Also, they can be used to track contract progress, from deal approval through negotiation, drafting and sign-off. They can also be used for signing; if approved, contracts become digitally 'signed.'
Most importantly, you can pull reports from buckets of contracts to see what your organization is doing. For example, they can let you know what your average fee is for certain types of contracts, or how long they take on average to initiate and have signed. You can run year-over-year comparisons. Should any issue arise on a contract, anyone in your organization can pull up the contract and look at it.
Once you get really sophisticated, you can put your templates in them and have internal clients track and use these templates without going through Legal. Their contracts are still tracked within the system. They simply don't require Legal sign off, as the template has already been approved by Legal. An effective contract-management system will ultimately reduce and better manage contract risk, increase speed of contracting and inform you to make better decisions for contracting commitments.
Manage risk, increase speed and make informed and better business decisions
I have talked a bit about this before. Implementing any new system or process and the change management that goes along with it can be difficult. But, the value to the organization is significant. There are a few broad steps:
1. With a business process improvement person if you have them and your users, map out your current process;
2. Map out your ideal process;
3. Build or buy the system that best suits your ideal process;
4. Beta test it with some key users;
5. Roll it out with training and key advocates;
6. Go around the organization and sell users on the advantage of the system.
This is just one example of using technology — and process — to drive more value out of your legal department. Every organization has an enormous number of commitments that it makes. Managing those effectively, can greatly reduce risk, increase speed to market and generally improve the ability of your business units to make informed and better business decisions. Now, that is adding value for the organization.
Takeaway: Process supports technology and is only useful if it is used
At the end of the day, the power of any technology to add value is dependent upon the effectiveness of the process around it, and the degree to which both are embraced by the organization. You may be buying the technology from a vendor; but you will be the one selling it throughout the organization. Understand your process thoroughly before you look at any technology solution. The success will be in the underlying process and change management.
Legal tech is not a treadmill if you have good process and it is actually used. If not, you've just got a place to hang clothes.