A recent case from the Ontario Small Claims Court demonstrates the flaws in our system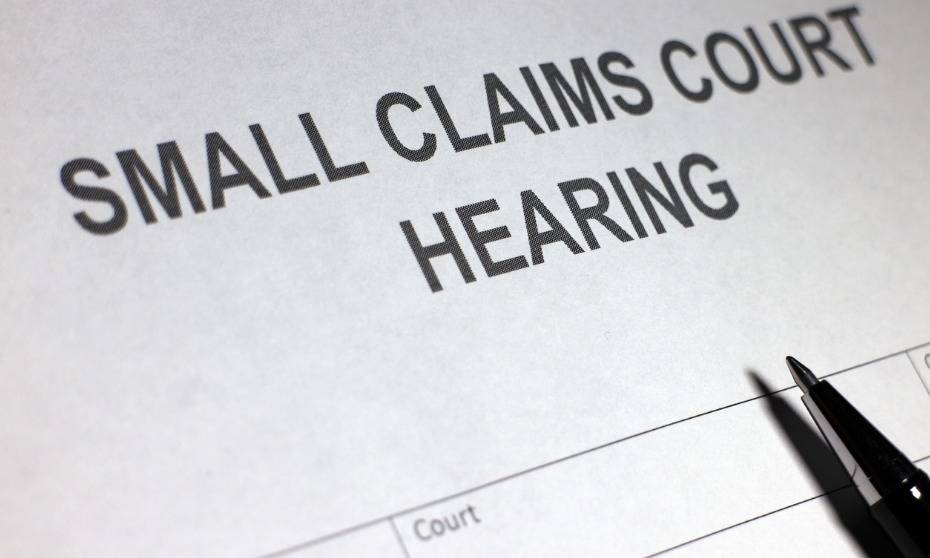 Leave the Small Claims Court Limit at $25,000
If the rumblings from Queen's Park are true, access to justice in Ontario is about to suffer a terrible blow. Rumours continue to abound that the new Attorney General has plans to expand the jurisdiction of the Small Claims Court from $25,000 to $50,000.
To many in the legal community, the notion that expanding Small Claims Court would hurt access to justice is counterintuitive. In Small Claims Court, you do not have to deal with formal affidavits of documents, examinations for discovery, mediations and there are (sometimes) fewer motions. By circumventing these processes, the parties can get to trial quickly. Advocates of increasing the Small Claims Court limit argue that this saves time and cost and will allow more people to get to trial faster.
The underlying assumptions in these arguments suffer from critical flaws. First, there are plenty of mechanisms in the Superior Court to get to adjudication quickly, if that is what the parties wish to do.
There is the simplified procedure, summary trials, mini-trials and motions for summary judgment. As it currently stands, the Small Claims Court has none of these things.
As a judicial body without mandatory mediation, examinations for discovery or serious costs consequences, Small Claims Court does probably see more cases go through to trial – often completely unnecessarily and at great expense to the parties.
For example, in Rooks v Park'N Fly, a relatively simple wrongful dismissal matter ballooned into a bifurcated Human Rights Tribunal/Small Claims Court proceeding that cost the defendant $106,315.53 in legal fees. The unrepresented plaintiff lost after rejecting three offers to settle, the last of which was about 65 per cent of his claim.
The chances of these kind of litigation disasters are much lower in Superior Court, when both sides are more likely to have counsel, cost consequences loom large, and they are much more likely to have serious discussions towards settlement.
This is not to say that all cases should settle, of course. Some cases need to be adjudicated. But here once again Small Claims Court is not a full solution. Due to a lack of resources, Small Claims Court trials are usually bundled together on the same day, often with interlocutory motions as well. As a result, a trial can end up getting broken up over a series of months. Without a doubt, this problem will get much worse if the provincial government increases the volume of litigants without a corresponding increase in funding.
Many of these litigants will not have counsel. Plaintiff lawyers often can justify contingency or deferred arrangements because of the cost mechanisms offered by the Superior Court to ensure that fees will be covered. By extension, defence lawyers for Superior Court matters can usually provide reasonable estimates of the likely fees given the higher likelihood of early settlement. In Small Claims Court, corporations do not need to be represented by counsel and individuals are told that it is an easy process they can navigate themselves. As a result, there are far more self-represented (or more accurately, unrepresented) litigants in Small Claims Court.
Several colleagues of mine have pointed out that there are cases in the personal injury and property areas that are worth more than $25,000 but not worth enough for lawyers to take on contingency. These people are left without access to a forum that is amenable to unrepresented litigants.
And this leads to the biggest misconception of all - that individuals will be helped by allowing them to litigate more cases on their own. Increasing do-it-yourself justice is not the same as increasing access to justice. More often, they are antithetical.
When Ontarians are ill and cannot get adequate access to treatment or lifesaving operations, no sane person would suggest that we could solve the problem by allowing them to perform more procedures themselves.
When class sizes get too large, we typically don't hear arguments about the virtues of homeschooling.
So why when it comes to legal services do we assume that allowing people to litigate on their own is a good thing?
There is a gap in access to justice. Perhaps it could be solved by increases in legal aid. Another solution may be more specialized courts and tribunals, where lawyers and paralegals can more justifiably offer contingency or deferred arrangements. Simply increasing the size of the court is the wrong answer. Better access to justice needs to start with better access to counsel.
If we are inevitably heading towards an expanded Small Claims Court, we should be asking what the government will be doing to alleviate the myriad problems associated with an increased jurisdiction.
Will the jurisdiction be concurrent with Superior Court jurisdiction? Will mandatory mediation be expanded? Will a summary procedure be introduced to Small Claims Court? Will cost consequences increase?
And most importantly, will the government be increasing the amount it spends on our underfunded Small Claims Court system?
We in the legal community, as well as all Ontarians, should all be concerned with the answers to these questions, and putting these questions to our elected representatives.
Related stories