The justice system needs to adopt more virtual technology, not revert to in-person proceedings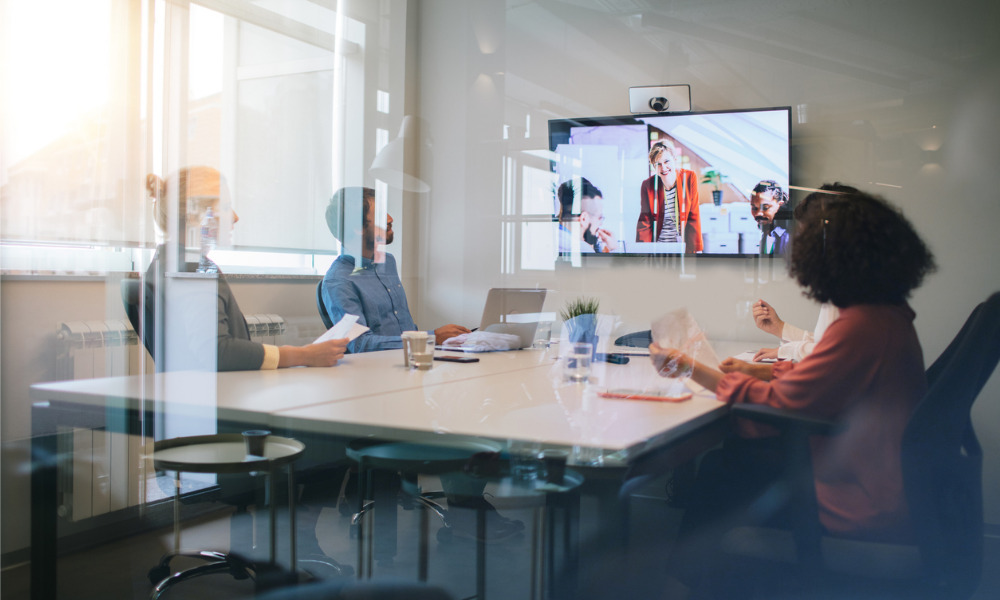 Over 1,300 family law lawyers have signed a petition protesting the presumptive return to in court attendances. I am a member of the 9-member ad hoc group of family lawyers chaired by Russell Alexander. Collectively our group has close to 300 years of legal experience. We came together as a diverse group precisely because we wanted to encourage the use of technology as a tool to improve access to justice. This issue is critical considering the April practice directions issued by the Chief Justices of both Ontario court levels, followed by various local practice directions.

Are settlements easier to achieve when all parties and counsel come together in person? I don't think so. I've had numerous successes in settling matters virtually. So have many other lawyers. The key is ensuring that the client is aware of the ramifications and financial consequences of not settling on reasonable terms and having to spend more money in litigation. Rather than meandering off for coffee with other counsel, which I believe there's no need for, I think the client expects us to focus on settling their matter through complex negotiation, discussions and coming up with reasonable terms. These negotiations can all be done on the phone and virtually. Breakout rooms are fantastic if properly used.

Virtual court is as good as in-person court. The contours of the facial expressions are all truly enhanced when the zoom camera focuses on each person's face. Just adjust your setting to speaker mode. Thousands of successful trials have occurred in family and criminal litigation during the pandemic. Reliability and credibility have been factors in all the trials where judges have made determinations based on their observations during these zoom trials.

Duty counsel do not assist with settlement, trial management conferences or trials. So, for self-represented litigants, whether in person or virtual, lawyers and judges collectively have to work together to address their needs. Also, duty counsel only assist clients below a certain income threshold. So, lawyers and judges must deal with such self-represented litigants directly.
What is the barrier? Why do over 1,300 lawyers feel this is the way to go?

Conferences are generally one hour long. So, whether virtual or in person, that is all the time we have with a judge. Anytime over this is something we must manage over breaks or lunch and then quickly get back to the judge a few hours later for a few minutes confirming the next steps. This process can be easily done away from a courthouse rather than in person with a judge. So let us assume we are in person with a judge at 10 AM for a conference lasting from 10 AM to 11 AM. The judge provides guidance. Lawyers discuss the issues and may have to speak to the judge some hours later. Surely, it is more efficient and cost-effective for the lawyers to speak and let everyone go on to something else productive until the judge is ready.

In a previous opinion by Mr. Silvester published this July 22, Silvester supported in-person family hearings and cited the need to consider lawyers' mental health as one basis to come together in the courts. I completely reject that argument. Why should clients be forced to pay for lawyers to get together with other lawyers to socialize and see and learn how the other is doing in person? Do clients care? They care that their matter is dealt with justly, efficiently and cost-effectively. Why should they be forced to spend hundreds if not thousands of dollars for each lawyer to travel to the court and wait for hours for the case to be heard just so a lawyer can socialize with another lawyer to improve their mental health?

The ad hoc group strongly feels that for technology to advance access to justice effectively, the government must continue to invest in technology in every courthouse in the province. That will make virtual and hybrid hearings routine, just as they have been through Covid. It is also impractical to expect lawyers and litigants to travel these long distances to a courthouse, especially in rural and northern communities when there's no public transportation available. Some matters can only take 20 or 30 minutes to be heard or adjourned on consent, but the travel costs can be huge. Parties spend thousands of dollars on these trips. Plus, lawyers, judges and litigants waste vast amounts of time appearing in person.

There is a further need for more information and analysis on in-person vs. virtual hearings, which hopefully will be forthcoming in the next few months. This analysis commenced on August 3, 2022, when Professor Nicholas Bala participated in the ad-hoc group's presentation by taking samples of participating lawyers on this important and continuing debate.
The Chief Justice of Canada, Justice Wagner, said this at his annual press conference on June 16, 2022: "Now, we actively encourage remote hearings. Truly, it does not matter if counsel is standing before them or appearing on screen. Strong, well-reasoned and persuasive arguments can be made from anywhere."
Hopefully, the CJ's words will percolate through to the judicial powers that be in Ontario. Hopefully, the government will also plough in more funds to enhance much-needed technological tools in increasing Ontarians' access to justice.