Latest annual report released by Ontario Dispute Adjudication for Construction Contracts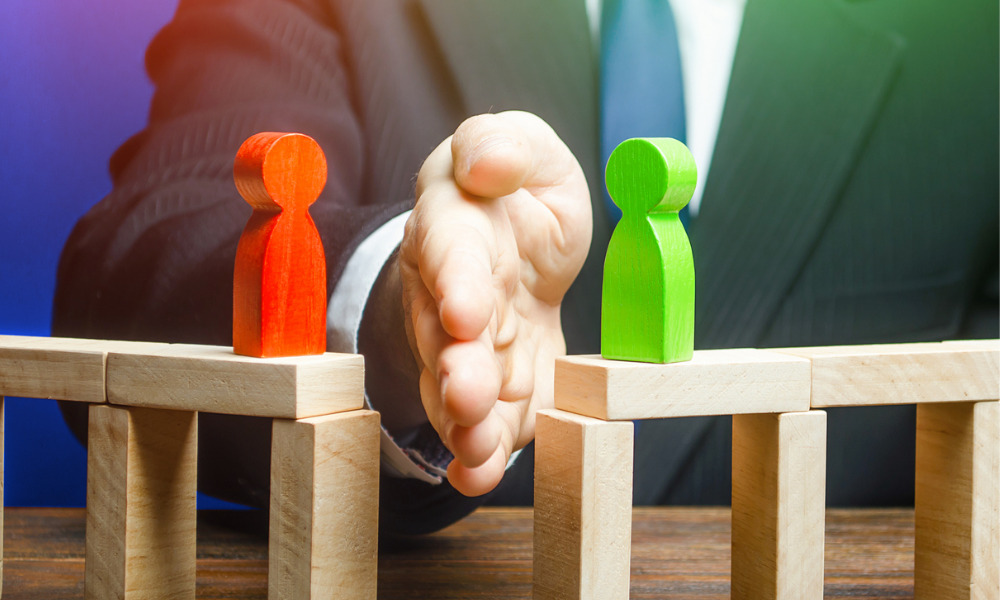 Based on the 2021 annual report released by the Ontario Dispute Adjudication for Construction Contracts, Osler Hoskin & Harcourt LLP has found that adoption of adjudication process by construction industry in Ontario "continues to be slow."
"While participation in adjudication has increased since the last fiscal year, the numbers continue to trail behind the more widespread adoption seen in other regions internationally," Lia Bruschetta and Cole Tavener, both associates at Osler, wrote in a blog post.
Based on the report, 50 construction disputes had been referred to adjudication in 2021. Of those 50 adjudications, 34 determinations had been rendered. In 2020, only 32 construction disputes had been adjudicated, and not more than three determinations had been made.
Bruschetta and Tavener wrote that matters being referred to adjudication primarily relate to valuation of construction materials or services, or payment for materials or services, including in respect of a change order or a proposed one.
Twenty seven of 34 determinations were rendered not later than 30 days from the date of submission of relevant documents pursuant to s. 13.13(1) of the Construction Act. Upon adjudicator's request or written consent of the parties under s. 13.13(2), the remaining seven were allowed to be resolved beyond the 30-day period.
The total amount claimed in all notices of adjudication valued at approximately $8.7 million, or an average of $174,193 per adjudication. There was a nearly twofold increase in the average amount reported in 2020, Bruschetta and Tavener wrote.
But the total amount required to be paid pursuant to the 34 determinations "was significantly lower than the total amount claimed," Bruschetta and Tavener noted. Only $908,123, or an average pay-out of $26,710 per adjudication was awarded to the 34 claimants.
In addition, Bruschetta and Tavener found that 95 per cent of adjudicators are willing to conduct adjudications for a flat fee rate — ranging from $800-$3,000 — that is proportionate to the amount involved in a dispute.
"Overall, the report highlights that adoption of adjudication by the construction industry in Ontario continues to be slow."
Whether the slow adoption of adjudication in Ontario "is a result of lack of familiarity or comfort among industry stakeholders with the adjudication process itself, or because payors are adhering to the prompt payment regime and drafting adequate contract provisions to help resolve potential disputes before they occur, remains to be seen," Bruschetta and Tavener wrote.