New technologies, state subsidies, harsh weather delays can contribute to conflicts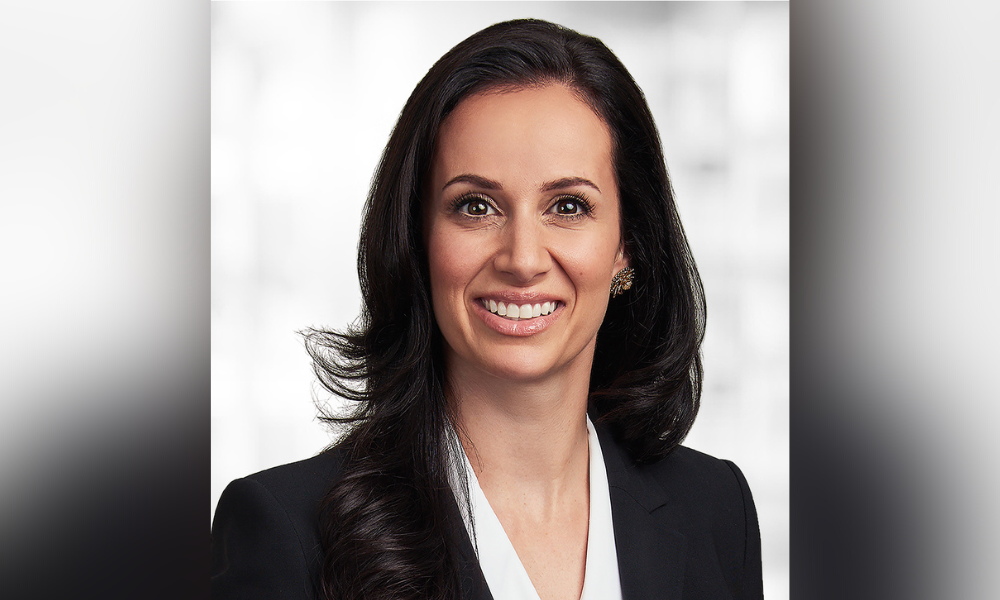 In any business situation, disputes are common. But Blake, Cassels & Graydon LLP lawyer Laura Cundari says they can crop up more in the renewable energy sector. The best way to deal with such disputes is often arbitration.
"There are many reasons for disputes, but within renewable energy, so many things are new and can lead to unexpected consequences," says Cundari, a partner in the firm's Vancouver office.
"These often involve new technologies, new supply chains, and new regulations surrounding these projects, inevitably leading to disputes." She adds that more disputes are likely to arise as the number of renewable energy projects grows, including those of large companies in the traditional energy sector.
There are also subcategories of disputes, Cundari says. The first group of disputes can happen at the pre-operational level, and they tend to be "similar to traditional construction disputes, but with a twist." In addition to the novelty of the technology, or supply chain, the logistics and weather conditions on renewable energy projects – say an offshore windmill farm – can be challenging for building infrastructure.
Cundari says that performance-related disputes often arise once a project gets commissioned. "Often, this is because these are new technologies that may or may not have been tested on such a commercial scale."
Disputes can also develop between the owner of a project and the government that commissioned the project. "For example, there are a number of claims against European countries, such as Spain and Italy, that have reduced their renewable energy subsidies," Cundari says. By the time the reductions occur, she says there has already been significant investment by the corporate entity.
In some cases, treaties provide investors with protections and may also have a dispute mechanism. "They can commence one of these investor-state arbitrations, arguing that the state has changed a subsidy regime, and the corporation will lose money."
Disputes may also arise when there is a change in government policy and regulation, Cundari says. "So, parties may also argue about who is going to bear the risk of that, or any associated cost or delay."
The types of disputes that diffuse quickly are situations "where the contract clauses are very specific about the types of risks that exist and how that risk will be allocated between the parties," Cundari says. In a post-COVID environment, she says more attention is paid to such details in contracts, as contract drafters "are more alive to the issues that can crop up."
Another source of disputes on renewable energy projects can occur when one of the Canadian partners is an Indigenous group. "It's important that foreign entities understand the lay of the land with respect to reconciliation, and accommodating that into the commercial aspects of the dispute as well."
Cundari says that using arbitration to settle these renewable energy project disputes can be a "smart move" compared to litigation if there is a good understanding of the arbitration process and options.
"If you're just approaching this as a piece of private litigation, you're not going to realize the benefits of arbitration, which can be quite valuable."
Still, arbitration requires presenting a solid case that parties can explain to a panel of arbitrators. "They may have a lot of knowledge about construction and infrastructure, but the panel members may not necessarily understand these types of renewable projects, which can be highly technical."
She adds there's a lot of work required working with experts and lay witnesses to present the concepts in a way that is easy to understand.
Cundari says that substantive knowledge of renewable energy is not necessary for an arbitration panel. "How the panel will approach the dispute is more important." Typically, the parties will be picking the arbitrators, with the two parties choosing one each and the third decided more neutrally. "But it's absolutely crucial to investigate the arbitrator and how they approach the evidence and experts. There really is a lot of diligence needed around this."
While the arbitration process, by its very nature, is a matter of the panel picking one side over the other, she says one advantage is that both sides are typically more tempered in their arguments and proposed compensation or resolution.
"The nice thing about arbitration for these types of disputes is that the relationships between the parties are going to continue for a long time, sometimes all the way through to decommissioning of a project. And the arbitration approach lends itself to the parties at least cooperating in terms of how things are going to proceed so they can move ahead for the long term."
Cundari says this can mean a "less hostile" litigation environment for resolving disputes. "At the end of the day, someone wins, someone loses, but the parties may not come away with as much of a sour taste as they would through civil court proceedings."
Confidentiality through arbitration is another critical advantage over civil litigation in renewable energy disputes, says Cundari, as "we're often dealing with innovative technology that you may want to keep private."
As for what makes a good lawyer for arbitration, Cundari says "an ultra-aggressive litigation approach" might not be in the client's best interest.
"What's better is for a lawyer to take the time to understand the client's objectives and how to extract the most benefits from arbitration, rather than a court challenge."