Decision opens door to allowing class action against Uber, court focusses on access to justice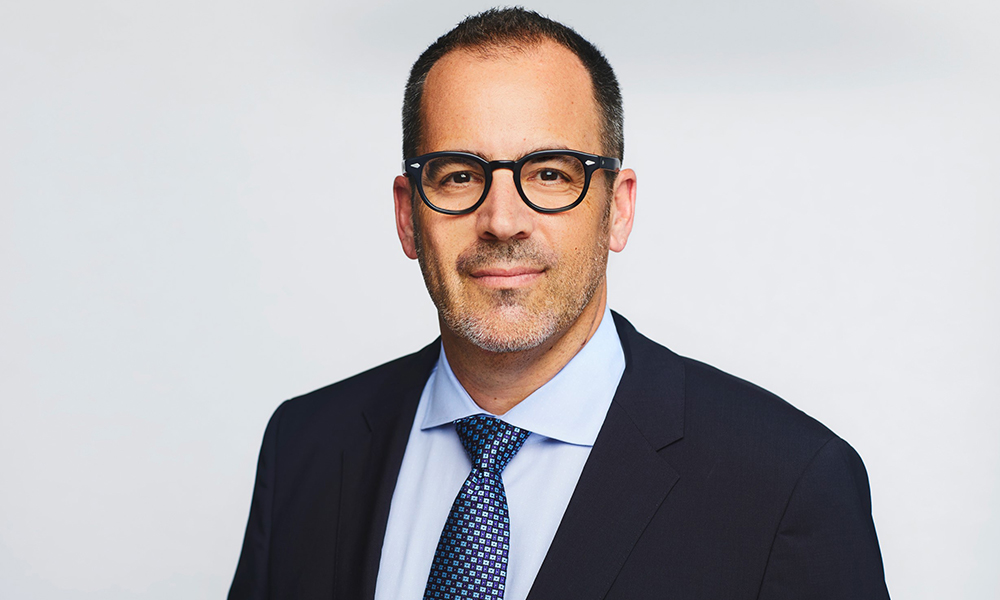 The Supreme Court of Canada has dismissed the appeal of Uber Technologies over an arbitration clause in its contract with Ontario drivers, ruling that the agreement makes it impossible for one party to arbitrate.
"It is a classic case of unconscionability," wrote Justices Rosalie Abella and Malcolm Rowe for the majority of the court, in a decision that declined to consider whether the agreement was also invalid because the company had contracted out of Ontario's Employment Standards Act.
In Uber Technologies Inc. v. Heller, the Supreme Court found that a court may depart from the general rule of deferring to an arbitrator if the dispute resolution clause is deemed to be invalid. In this case it was, meaning that Heller v. Uber Technologies Inc., a proposed $400-million class action, must be heard in Ontario rather than through international arbitration in the Netherlands.
The suit claims that Uber's drivers are employees rather than independent contractors and should therefore be entitled to benefits under the Employment Standards Act in Ontario.
The arbitration filing fee is US$14,500, which represents most of the annual income of the plaintiff, Uber driver David Heller, making it prohibitively expensive for him to bring the case to arbitration as required by the dispute resolution clause in Uber's agreements with its Ontario drivers.
"When arbitration is realistically unattainable, it amounts to no dispute resolution mechanism at all," wrote Justices Abella and Rowe in their joint reasons for the majority.
"The arbitration clause is the only way Mr. Heller can vindicate his rights under the contract, but arbitration is out of reach for him and other drivers in his position. His contractual rights are, as a result, illusory."
"The key aspect [of the decision] is emphasizing the importance of access to justice," said Michael Wright, a partner in Wright Henry LLP in Toronto and lead counsel for the respondent, David Heller. "That was why I took the case on in the first place, because I felt strongly about that and about the facts of this case. And that's what the court came out very strongly on in its decision."
The matter was on appeal from the Court of Appeal for Ontario, and turned on whether authority to resolve the dispute between Uber and its drivers, represented by Heller, lies with the Ontario courts or with an arbitrator in the Netherlands as specified in Uber's licensing agreement with its Ontario drivers. Uber was successful in arguing before a motion judge that authority lay with an arbitrator, but his decision was overruled by the ONCA, which found that authority lay with the courts, and that the original agreement was invalid because the arbitration clause amounted to an illegal contracting out of the Employment Standards Act. It determined that it was for the court, not an arbitrator, to determine whether a stay was warranted, and concluded that the arbitration clause was unconscionable at common law and grossly unfair.
In the 8/1 decision, the court accepted the respondent's claim that Uber's arbitration clause in Ontario was unconscionable, meeting the two elements of such: an inequality of bargaining power, in this case between Uber and its drivers; and a resulting improvident bargain.
In concurring reasons, Justice Russell Brown concluded that the arbitration provision undermined the rule of law and is contrary to public policy, says Wright.
"He didn't find unconscionability, which is related to contracts"; rather, "he said that as a matter of law and public policy, the effect of the agreement is that Heller is unable to pursue a claim against Uber … If you can't afford to assert those rights, that undermines the rule of law."
In dissenting reasons Justice Suzanne Côté found that consensual agreements should be binding, but also said Uber's agreement with drivers should be amended and that the company should advance the filing fees to enable Heller to initiate arbitration proceedings.
Several similar disputes related to the gig economy have been litigated globally, under different legal regimes and with different contracts; "the results tend to be quite divergent," says Wright. "Even Uber uses different arbitration agreements in different jurisdictions." One issue he and his team brought to the attention of the Ontario appellate court was that in California drivers can opt out of arbitration agreements, and can arbitrate in California, with costs paid by Uber. "So, even one company can approach this issue differently in different jurisdictions.
"There has to be a viable way for individuals to assert and protect their rights," Wright says. "Viable means it can't be prohibitively costly to the point that it's impossible to protect your rights. … All the judges were aligned on that, that it was impossible for Heller to ever advance his rights with the arbitration provision" in his licensing agreement with Uber.
Good drafting of standard form contracts in particular is important in avoiding litigation of this nature, says Joseph McArthur, a partner in Blake, Cassels & Graydon LLP in Vancouver and lead counsel for the interveners Chartered Institute of Arbitrators (Canada) Inc. and Toronto Commercial Arbitration Society before the courts in this case.
"Two drafting points would have addressed the concerns identified by the court [and] that the Uber driver had with that arbitration clause," he says. First, "you can place the seat of arbitration wherever you want, but make it clear [in agreements] that any in-person hearings will be local. … In more carefully drafted arbitration clauses nowadays, we see that," he says, adding that arbitration is often performed remotely rather in a court.
Second, "you can put in the contract that the administration fees will be paid up front by Uber," or whichever company is drafting the agreement, subject to the company's right to a refund of those fees if it is successful in arbitration. In the Uber case the plaintiff would have recouped the filing fees if he had been successful, but he lacked the resources to pay the fees initially.
"Recognize that, and that you're not having an arbitration clause [in a contract] that's being weaponized to exclude people from resolving disputes," McArthur says.
"The implications for Canadian companies or international companies operating in Canada are, where you have contracts of adhesion, standard form contracts, make sure you can deal with potential unfairness and accessibility issues," he says. "Arbitration is meant to provide an efficient, commercially reasonable approach to resolving disputes. If it appears to block access to the resolution of disputes, that's where the concern will come into play, and that's what the court is addressing."
In a statement to Canadian Lawyer a spokesperson for Uber said, "We thank the court for today's ruling, which we'll review more closely over the coming days. We can, however, share our plans to amend our contracts to align with the court's principles. Going forward, dispute resolution will be more accessible to drivers, bringing Uber Canada closer in line with other jurisdictions. We are proud to offer a flexible earning opportunity to tens of thousands of independent drivers throughout Ontario."