With increased use comes increased attention to existing issues in the arbitration process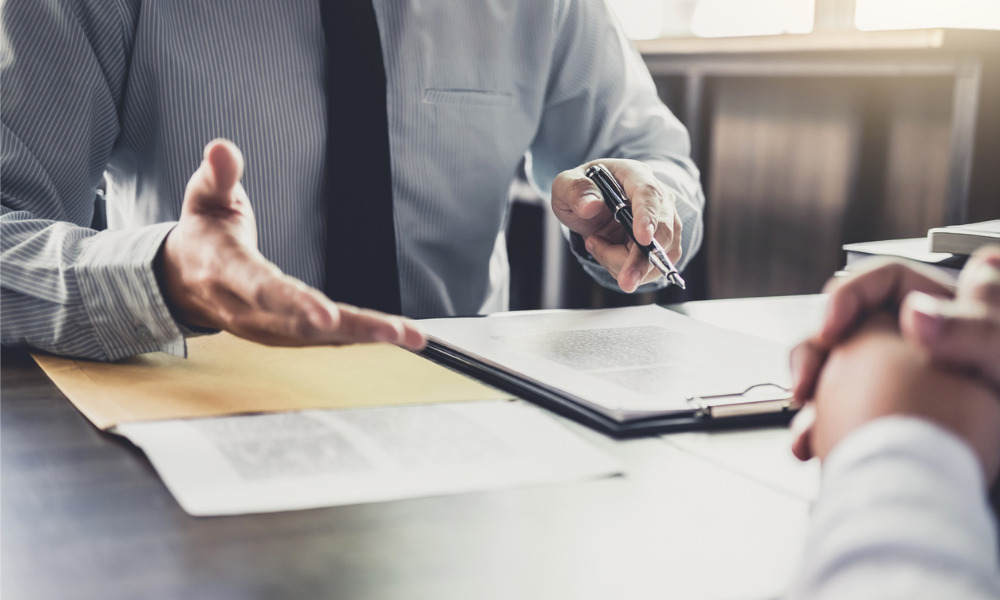 Sponsored article
While the courts have made great strides since the beginning of the COVID-19 pandemic in ensuring courtrooms are available, it's still a challenge for corporate commercial lawyers to access the courts on a regular basis. With the amount of unpredictability in the courts, alternative dispute resolution is becoming a more popular option.
"Arbitration seems to have gained a new audience of people who want to be able to have recourse to a decision maker who can organize his or her own Zoom access or Teams access and provide that forum for people to air their grievances and get resolution," says Ludmila Herbst, Q.C., lawyer at Farris LLP in Vancouver and co-author of Commercial Arbitration in Canada: A Guide to Domestic and International Arbitrations.
With increased use comes increased attention to existing issues in the arbitration process. One example is confidentiality — many choose to arbitrate because it gives them a more confidential method of dispute resolution, "but then there is the issue of what happens when someone challenges an arbitral award and the extent to which the court may be sympathetic — or not — to preserving some sort of protection around the information that's been disclosed," Herbst notes, adding this issue has been an evolving topic over the years and is still a relevant consideration.
"It can be very frustrating for parties to suddenly find themselves part of a public court process after all their efforts to maintain confidentiality – even where they knew in theory that this could happen, it can be an unwelcome reality if it actually occurs."
This begs the not new but "ever-percolating" question of whether the option to challenge an arbitration award in court should exist at all.
"There always likely will be a chance for parties to seek to challenge an award based on a natural justice flaw or an alleged flaw in terms of the process the arbitrator used, but there's a hot question about whether parties should even have the opportunity to appeal, to ask the court if the arbitrator made a mistake in a legal interpretation," Herbst says.
In 2016 the Uniform Law Conference of Canada issued a new Uniform Arbitration Act which provided that parties would have to opt in to the ability to appeal a question of law in court in their arbitration agreements, and the default would be no appeal. Currently Herbst notes there's "a bit of a tension" as generally there's a default that you can seek leave to appeal in the courts without having addressed it in your arbitration agreement. British Columbia has enacted new legislation that doesn't have the opt in requirement but allows people to opt out, and she predicts as other provinces "revisit the issue and modernize their statutes that will become an issue of some additional contention."
Herbst's book is now available online as part of WestlawNext Canada's new Corporate Commercial Collection and she believes it's an opportune time for it — there's a definite market for digital access in the present circumstances. With a rise in popularity coupled with the uncertainty still surrounding the pandemic, there's a lot to be said for having access to required information with a few clicks of the mouse — especially if it's insight not easily gleaned from traditional sources. While online texts have been the trend for a while now, the pandemic has accelerated this march towards digitization as health concerns and office closures keep many working from home — and without that built-in support system of colleagues. How can lawyers replace that networking, mentoring and knowledge transfer that happens organically in person? For arbitration especially, unless there's an intersection with the courts via a challenge where there's a reported decision, it's hard for lawyers to tap into that valuable first-hand experience.
"Within my firm as an illustration, there are emails and phone calls quite frequently asking: 'Have you had a situation like this in an arbitration? What happened before? Is this odd or a normal thing that should be happening?' It's a bit of an unusual situation," Herbst says, noting her book captures that need-to-know information and presents it in a user-friendly format. "You hear about different arbitrators, you hear about different practice points — I find a lot of arbitration knowledge is word of mouth."
Herbst's text provides answers and offers that support to those who might be facing arbitration and wishing they knew more about it, including how and why it might be a good choice, advice on drafting agreements and the procedure itself. It also provides an analysis of the boundaries between arbitral and court jurisdiction. Case summaries also go a long way in providing key knowledge that might be harder to come by in traditional ways these days.
"I'm a huge fan of paper so what follows is not at all to disparage the paper resources," laughs Herbst. "But it's a fantastic advantage to be able to get actual text books and looseleafs online and save lawyers and articled students the worry of having to go, depending on the conditions that exist in a given part of the country at the time, into the office specifically for the purpose of pulling the book off the shelf."
To see how Thomson Reuters' legal technology can help your firm, contact us for a free consultation.