Thomas works with external counsel around the world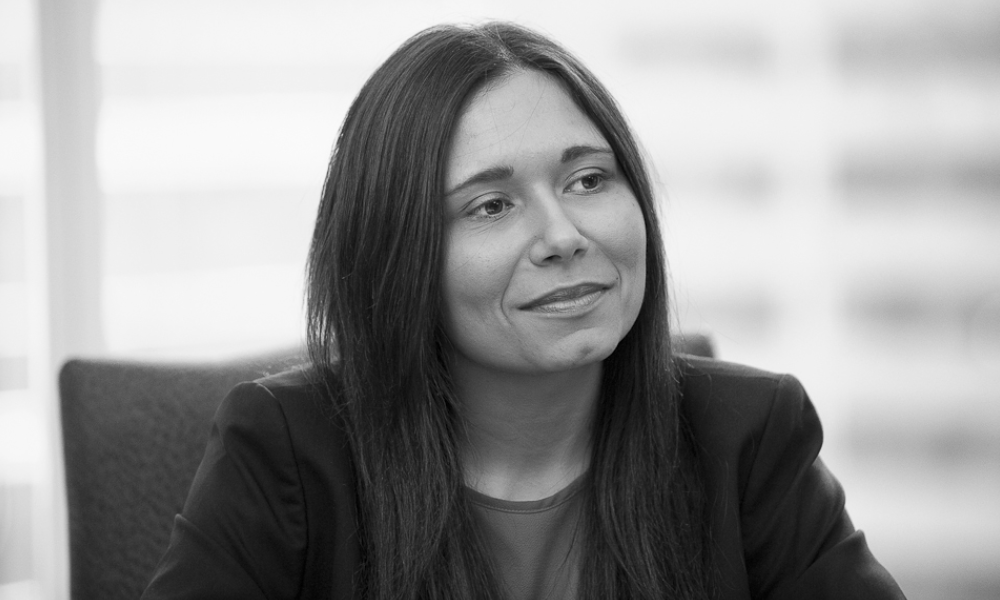 As counsel in the derivatives legal group within capital markets legal at BMO Financial Group, Bianca Thomas focuses on complex metal, equity and derivatives transactions, and the continuing expansion of the precious and base metals businesses. She structures complex products for the metals business and has worked on innovative products including the end-to-end development of BMO's first restrictive inventory financing facility in 2019. This product made history at the bank, and BMO has since been able to offer this product to other clients in different industries.
Having completed an undergraduate degree in economics and management prior to law school, Thomas always had a strong interest in the fusion of business and law which drew her to the in-house world.
"Being an in-house lawyer, I find those things are really intertwined," says Thomas, who joined BMO three years ago after starting her career as a litigator at various boutique firms. "It isn't just about the law. You also have to take into account the organization that you work for, its risk appetite, and internal policies and procedures that you have to comply with."
Named among Lexpert's Rising Stars winners in 2020, Thomas is currently focused on the continued expansion of the bank's metals business, in terms of jurisdictional reach and product scope, and supporting the metals team. In one such example, she directed BMO's efforts to expand the precious metals business into South Africa, coordinating with multiple stakeholders, including corporate banking and various external counsels, to understand the regulatory landscape and navigate a path forward with multiple regulators so the bank could engage in the South African metals market.
Thomas works closely with external counsel around the world to do jurisdictional regulatory diligence on the bank's proposed activities, and to carry out transactions that span multiple countries.
"We're dealing with counsel in Asia, Latin America and Africa, so it's been really interesting to learn about the different legal issues in these different jurisdictions," says Thomas. She also works closely with other departments within her organization, including corporate banking, tax and credit and anti-money laundering divisions, so Thomas favours a collaborative approach to ensure that she is operating in a risk-sensitive way and addressing the concerns of all stakeholders.
"I try to find a way to get things done in an efficient manner but also in a way that allows people to have their concerns heard and dealt with in a collaborative way," she says.
Since the metals team joined BMO in 2018, Thomas has been involved in developing templates to provide guidance and support processes for that growing team. Together with her manager Estelle Richmond and other members of the team, Thomas has developed around 50 templates to date, to provide an efficient and consistent system for inputting trades.
In addition to her duties within the metals derivatives legal group, Thomas has also been part of the bank's community engagement subcommittee for the past two years. Through this subcommittee, she plans events that support non-profit organizations, such as an online trivia night to raise funds for Fort York Food Bank.
Thomas has held leadership positions at the Ontario Bar Association for the past six years, and she was recently selected by the OBA to join its board of directors as a regional director for Toronto, starting in September 2021. She also aspires to further develop her leadership skills at BMO by becoming a people manager in the future.
"I think the opportunity to impact someone's growth and development is really a privilege," she says.
Nominations are now open for the 2021 Lexpert Rising Stars: Leading Lawyers Under 40 Awards in partnership with Fasken. The nomination deadline is July 9, 2021, at midnight EST.