Extending virtual court appearances beyond the pandemic will provide access to justice, says Mazenc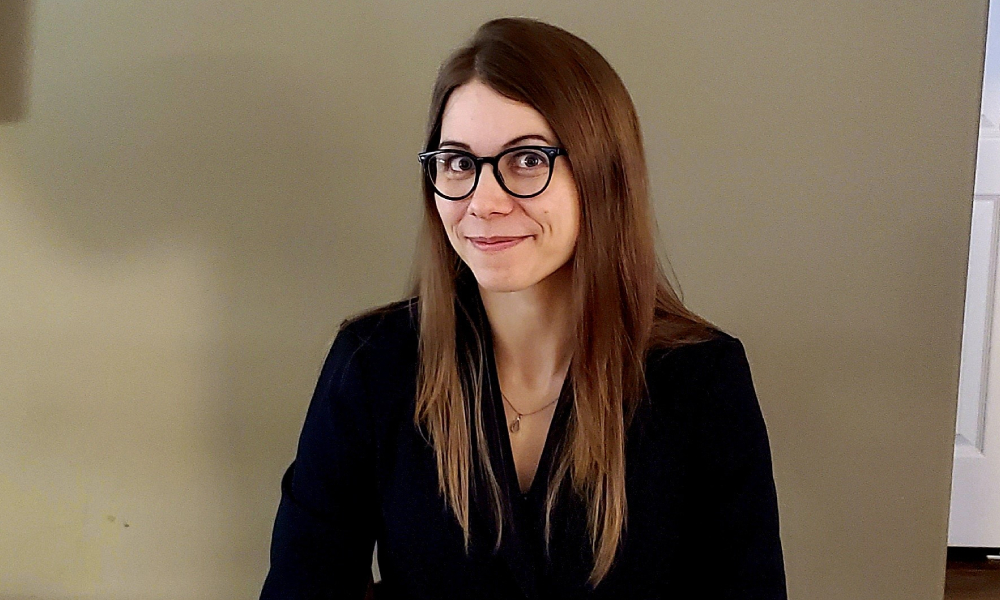 As a litigation lawyer at the Government of Saskatchewan, Laura Mazenc has spent much of the past year navigating litigation matters relating to the COVID-19 pandemic, which includes court applications to challenge public health measures introduced by the government. She also advises the Ministry of Health regarding the pandemic.
"Obviously the pandemic is one of the biggest issues facing not just the government, but facing the whole world right now, so it's been really rewarding to get involved in that," says Mazenc, who was named among Lexpert's Rising Stars winners in 2020.
When the pandemic struck last year, the team at the Government of Saskatchewan's civil law branch rapidly transitioned to virtual meetings and virtual court appearances. This was eye-opening for Mazenc in terms of the efficiency of the online platforms and the ability to schedule last-minute meetings with multiple people from different locations, without the need to travel or plan well in advance.
"Saskatchewan is quite a wide-spread province so it's not uncommon for people to have to travel large distances for court appearances," says Mazenc who previously articled at the Saskatchewan Court of Appeal and later went on to work as a civil litigation lawyer at MacPherson, Leslie & Tyerman LLP prior to joining the Government of Saskatchewan.
"If we can extend some of these technologies beyond the pandemic, I think that's a real opportunity from an access to justice perspective," she says.
Together with the rest of the eight-person litigation unit, Mazenc handles almost every piece of civil litigation that involves the provincial government, which includes administrative law in court as well as administrative tribunal work and class actions. Her team also advises government ministries on day-to-day matters and issues such as judicial review applications.
In her seven years at the Regina-based Government of Saskatchewan, Mazenc has developed a deep awareness of the government's operations and policies through the relationships she has made.
"One of my favourite things about working in government is that our clients are quite exceptional," says Mazenc. "We work with a lot of the same people over and over again and I think that's a real advantage because you develop a level of trust and vice versa. That's one of the nice things about being in-house counsel and developing that ongoing relationship."
Mazenc plans to continue building her administrative law practice while actively involving herself in some of the larger, higher-profile litigation matters that face the government.
"I find cases with a public interest component really rewarding so just continuing to take on more of an active role with those kinds of files is really what I'm looking forward to in the next few years," she says.