Mentorship program includes elements to promote and advance diversity and inclusion at League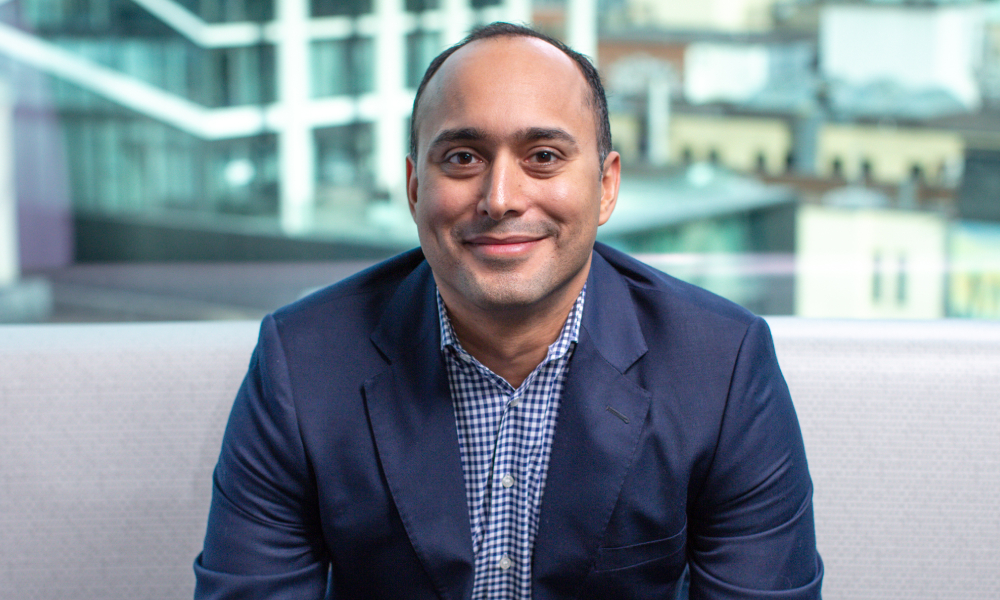 As general counsel at technology-focused health company, League Inc., Muneeb Yusuf is responsible for managing and evaluating risks facing the corporation, providing legal advice, and leading the four-person legal department. He also acts as a business partner to executive and senior leadership teams and acts as a key negotiator for strategic transactions.
Yusuf joined League three years ago, having previously held general counsel roles at organizations including Algoma Steel and Dundee Agriculture. At Algoma Steel, Yusuf led a complex year-long, billion dollar commercial negotiation which earned him the title of general counsel at the age of 30. He gained general counsel experience at various other organizations before making the decision in 2018 to join League – a cloud-based data-driven healthcare start-up founded by tech entrepreneur, Michael Serbinis.
Yususf, who was named among Lexpert's Rising Stars winners last year, credits his success in part to the support and training he received, both formally and informally, from various mentors at Stikeman Elliott and Milbank Tween in the early part of his career in private practice. He is still in close contact with Stikeman partner John Ciardullo, from whom he learnt a lot about negotiating and strategy – skills and insights that he still applies to his work today. Yusuf's current mentor is lawyer Kathleen Taylor, chair of the board at RBC and former CEO of Four Seasons Hotels and Resorts.
"She has had a major influence on my career decisions including actually joining League, and handling challenging and novel situation, and she has guided me on how to grow and develop my legal department. I have a debt of gratitude to my mentors," says Yusuf.
Keen to carry it forward, Yusuf mentors young lawyers through a number of programs, and he has trained several articling students and summer students. He participates in mentorship programs run by law schools as well as industry and community organizations. He is proud to be the executive lead of a mentorship program at League called Major League Mentors which launched formally at the start of the year. It is available to all employees and includes elements that advance and promote diversity and inclusion in the organization.
Yusuf also considers informal mentorship to be just as important, and so he connects with numerous younger individuals that he considers friends more than mentees to share experience and advice. He is happy to accept calls from young lawyers who find him on LinkedIn and are seeking advice.
Yusuf ensures that his team stays connected to others within the organization in order to advance business objectives and reduce risks.
"I believe law departments have a unique vantage point into their organizations as their role gives them visibility throughout the organization and also their advice is usually given significant deference," says Yusuf. "As such I encourage my team to leverage this perspective and provide advice and guidance outside of what is narrowly considered legal advice and overlaps into the business arena."
Yusuf's team is heavily focused on leveraging legal technology and establishing other processes and infrastructure that will allow them to work efficiently and effectively to handle the rapid company growth. Slack enables the legal team to be nimble in providing legal advice efficiently while the workforce continues to work remotely. The team has recently introduced legal collaboration and tracking platform Lupl, and they are now in the process of working with DocuSign to implement its contract lifestyle management software and workflow products.
Yusuf has helped to guide League through exponential growth which he expects to continue, so he is preparing his legal department to handle the increased scope, volume and risks associated with legal work in the months ahead.