Online texts — not taking up space or being carted to and from the office — a great benefit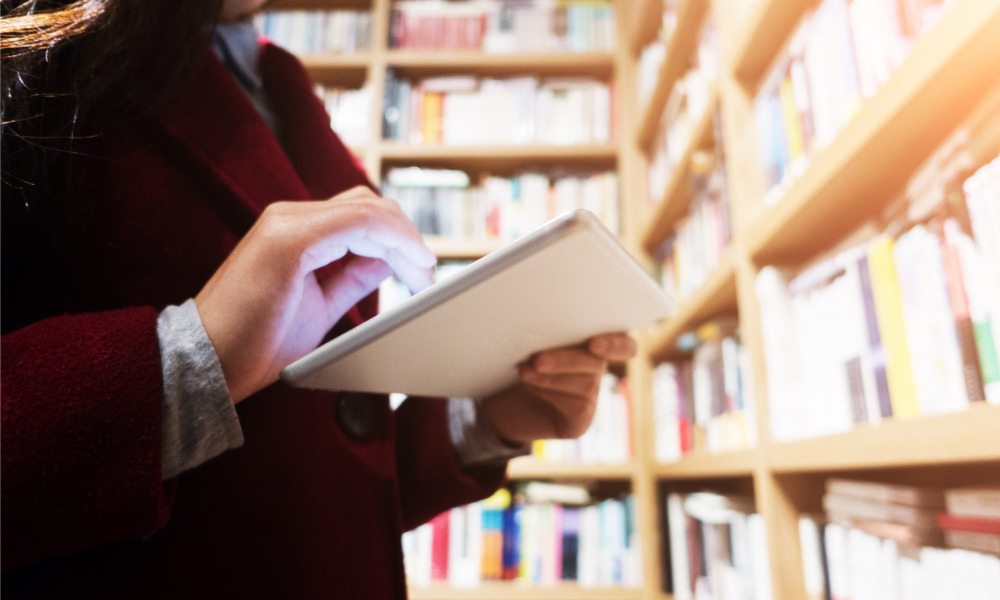 Sponsored article
Bernard Aron, by his own admission, has worn more than few different hats in the corporate commercial field, which gives him a unique perspective of the area. A professor and program coordinator of the Bachelor of Paralegal Studies degree program at Humber College and recent recipient of the John and Suanne Roueche Excellence Award, Aron says he tries to be as current as possible with the case law coverage in his book Business Legal Adviser.
"I try to anticipate the topics that lawyers who are advising businesses are interested in, as well as the legal issues that businesses want covered," he says.
Formerly a Deputy Judge of the Small Claims Court for over two decades, Aron is well-versed in the conflicts that often arise for small businesses. A legal editor before becoming a legal writer, nowadays he reviews Supreme Court of Canada and Court of Appeal decisions for his book. He does the heavy lifting of identifying the key facts relevant to corporate commercial lawyers. Aron is adept at picking up on relevant but underreported cases, and also ensures his summaries lay out the main issues and the facts the corporate commercial lawyer needs to know to understand how a decision was made..
"The focus of my publications is on the liability side, and perhaps corporate commercial lawyers can learn from mistakes of others and determine the scope of liability that can arise in the tort area," Aron says.
One trend Aron has identified is the impact the global business world is having on where lawsuits or arbitration cases are brought. He says this is an ongoing theme in recent case law, pointing to lawsuits in Quebec and British Columbia that involved Facebook. A page on the Facebook website said any action had to be brought in California, but the Canadian courts ​have ruled, in some instances, that the action​ could be brought in the particular province.
"If there's a dispute, the choice of forum seems to be more of an issue because there is so much international business and trade," he says, adding those lawsuits provide "some guidance for businesses to see how the terms on these websites are being interpreted."
Aron is also seeing a lot of case law dealing with the oppression remedy, specifically where majority shareholders are oppressing the minority, and the courts are dealing with the different remedies available. This common issue indicates some parties are "ignoring the legal advice they're receiving or some of their actions seem to be deliberate and with impunity," he notes. Another trend he's identified is the courts' increasing willingness to lift the corporate veil. The corporate structure was set up originally to protect investors, shareholders and directors from personal liability, but it's becoming more common to find personal liability where the director is seen as the directing mind of the company and they've committed some criminal or regulatory violation.
"I think it's important for business advisers to be aware that their clients may feel, 'I've got the company, with the company I'm protected and don't have to worry about personal liability' — but the courts seem to be going in a different direction and finding them personally accountable," Aron says.
Although the COVID-19 pandemic may have interrupted court proceedings for a while, Aron finds there's a good supply of case law coming through now, with a lot in the corporate commercial area, specifically on the liability side. The SCC is releasing decisions on an ongoing basis and providing direction in the civil law areas, including recent rulings dealing with SLAPP, defamation and bankruptcy, he notes, and the various courts of appeal are still holding hearings, albeit virtually in some cases.
Aron is a proponent of accessing publications electronically and his book Business Legal Adviser was recently added to WestlawNext Canada's new Corporate Commercial Collection. A number of lawyers in his neighbourhood are working out of their home offices, and to have what they need accessible but not taking up space is a great benefit — but more important is the convenience of accessing required information online. This seems to be the trend, Aron says, that more and more lawyers are going to spend more and more time at home.
"To not have to carry publications back and forth and to have a grouping of publications in their practice area will be so convenient for them — and efficient."
To see how our legal technology can help your firm, especially in uncertain times like these, contact us for a free consultation.