Opposite party should assume corporation's internal policies were complied with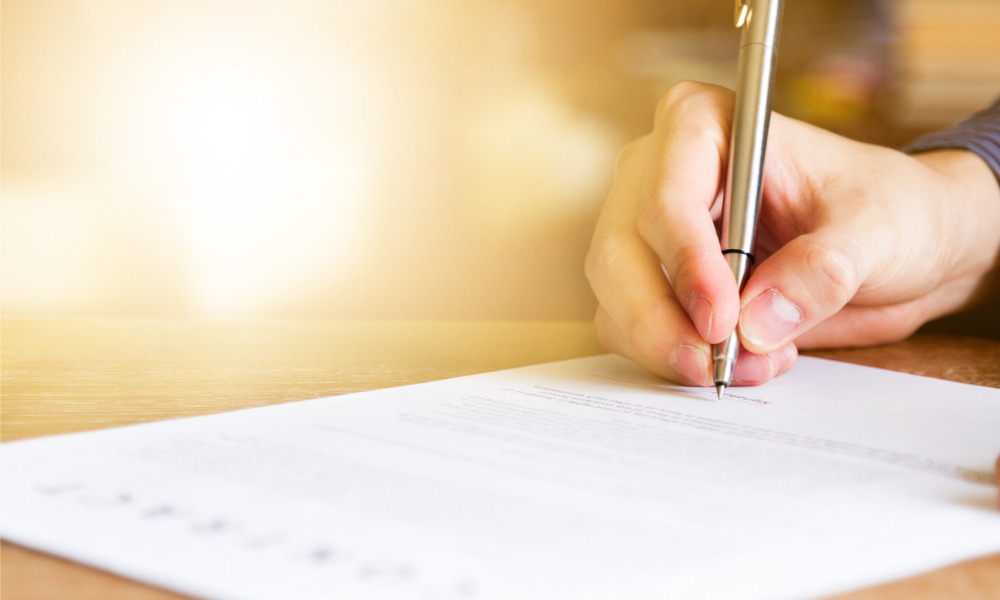 The Ontario Court of Appeal has upheld the application of the indoor management rule where one party was unaware of any restrictions on the authority of the other party's representative.
In AOD Corporation v. Miramare Investment Incorporated, 2022 ONCA 95, Miramare, represented by Warren Johnson, entered into a licensing agreement with AOD, represented by Alain Mercier, along with an option to purchase the rights to a patent application held by AOD's predecessor. Upon the approval of the patent in 2018, Miramare notified AOD that it would exercise its option to purchase. AOD objected, however, alleging for the first time that the agreement was invalid. Both parties failed to negotiate a resolution, and litigation ensued.
AOD asserted that Mercier did not have authority to sign the licensing agreement because the latter didn't comply with a unanimous shareholder agreement. However, the application judge ruled that AOD failed to prove the existence of the unanimous shareholder agreement and that Miramare was unaware of any alleged restrictions on Mercier's authority — nor was there anything that could raise suspicion of irregularity that would trigger an inquiry. Finding that the indoor management rule under common law applied, the judge dismissed the application to declare the licensing agreement invalid.
AOD appealed the application judge's finding that the indoor management rule applied, as it conceded that Mercier had the requisite authority.
The appellate court disagreed.
The indoor management rule provides that "parties dealing with a corporation, acting in good faith and without knowledge of any irregularity, are entitled to assume that a corporation's internal policies and proceedings have been followed and complied with," said the court.
The appellate court upheld the findings that neither Johnson nor Miramare had any involvement in AOD's operations, that Johnson's affidavit that he had no knowledge of any limitation to Mercier's authority remained unchallenged, and that Mercier was unable to explain how either Johnson or Miramare would know he lacked such authority.
As a result, the appellate court ruled that there was no basis to interfere.