Greater focus on force majeure clauses, flexibility of pricing models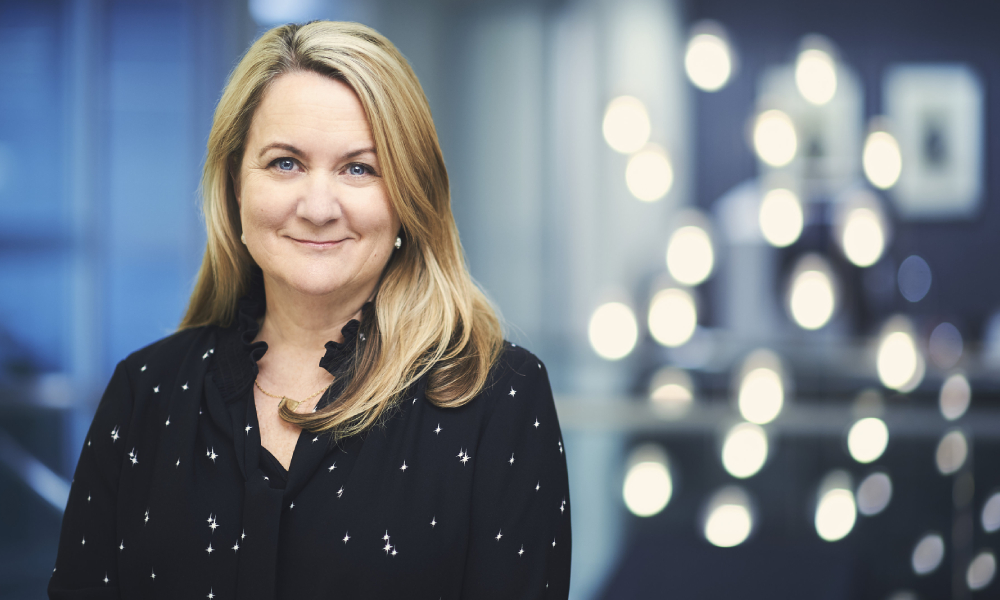 As Covid-19 has shown the world how disruptive a pandemic with no end in sight can be, organizations that enter into contracts for a product or service will have to develop better processes for being more agile in dealing with unforeseen and unknowable circumstances, says Stephanie Hickman of Cox & Palmer in Newfoundland.
The first lesson, given the potential financial and economic fallout of a pandemic, Hickman says, is to carefully read all sections of a contract — especially the force majeure clause. "Know if there are provisions for a change orders or renegotiating, or if there are triggering events that could affect either party."
Another caveat before entering a contract, she says, is to find ways to be "more agile," and that applies to whether it is the party doing the contracting or the party being contracted.
It is important to understand who is taking on risk in the relationship, she says, and at what cost. "If it is not clear, have those discussions before you enter into the contract and determine who is best able to manage the risk," especially when dealing with a catastrophic event that causes no physical damage. Physical damage and loss of business caused by that damage are often taken care of by insurance.
The outcome of that determination could lead to making changes to the price and pricing structure of a contract, Hickman says, perhaps moving away from the traditional "lump sum model" of contracting "to a more nuanced, flexible, agile compensation system."
One of the challenges with entering a contract, she says, is that it is a deal worked out well in advance of the product or service provided. Both sides try to understand the risk each party is assuming, says Hickman, "but you are looking forward, not behind." As a result, "it is quite difficult to be agile, unless both parties agree beforehand that the terms of a contract can be changed."
As for force majeure clauses, which are built into most contracts to deal with unforeseen disasters, they don't necessarily cover events such as pandemics. Hickman says in the past, they might have been considered "pro forma" and not a lot of time was spent "diving deep" into details. "The assumption was that it is a rare event that triggers a force majeure clause, and when it does happen it is a short-term problem, such as a strike or weather event.
"The problem with a pandemic is that it truly is a force majeure event with no end in sight," says Hickman, who has worked on both sides of the contracting equation, often on construction projects. While a contractor, for example, may accurately determine the cost of some expenses caused by an event such as a pandemic — Personal Protective Equipment (PPE) or the cost of hotel rooms for self-isolating a construction crew before starting a project — others are harder to figure out. If a construction project can only use half the workers, Hickman says, "how does that reflect the loss of productivity?"
The organization that hired the contractor may not have contemplated the additional costs caused by a pandemic.
Adds Hickman: "it's never a happy day when all these massive additional costs start to come in, and you have to look at each other and say, who should eat those costs? Who is responsible for those costs?"
Determining the level of risk that either side of a contract is willing to assume will vary from contract to contract, Hickman says. Some contractors now are just "flat out" saying they won't take any risk related to Covid-19, and want it covered by clauses in the contract, or if they are making a lump sum bid, they will factor their risk with a higher price to take on the work.
The owner of a project, on the other hand, may not want to take the higher bid of the contractor, with risk factored in, for something that may not happen. Instead, the project owner may be willing to renegotiate costs if something unforeseen does happen, perhaps offering to pay the contractor direct costs but not indirect costs or compensate for reduced profit or overhead. The owner might take the position that "I'm better off dealing with the risk when it comes than overpay for a project based on the contractor's risk."
"So much of the risk in a contract depends upon the pricing structure., Hickman says. "The greater risk you ask a contractor to assume, the higher the price will likely be."