Henn shares his strategy for responding rapidly and astutely during a crisis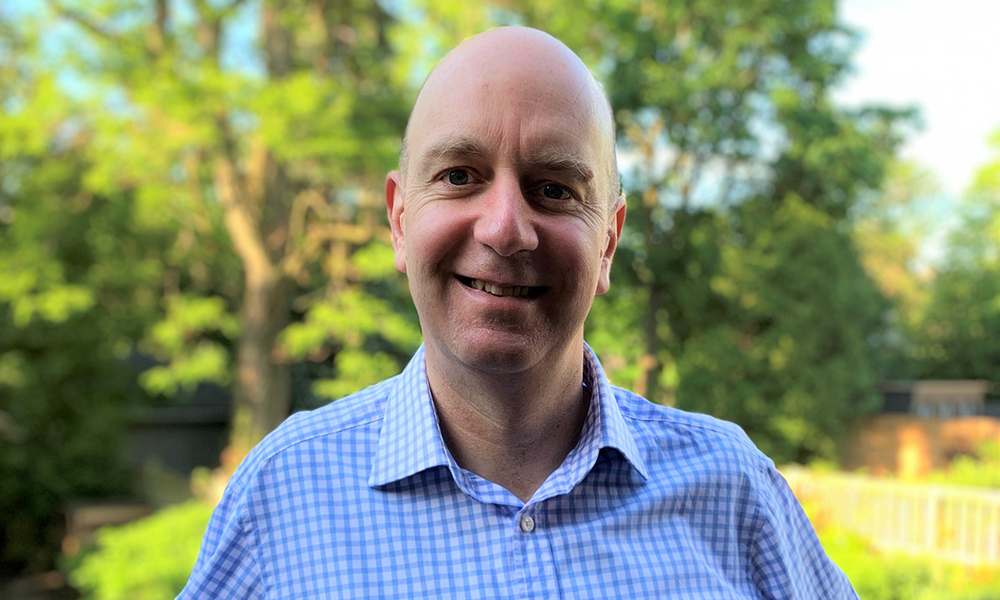 While many retailers were forced to shut up shop during the early months of the COVID-19 crisis, grocery stores were among the few essential retailers permitted to stay open — not only continuing with business as usual but also facing a host of new health and safety requirements to prevent the spread of the virus.
"In a pandemic situation you are dealing with issues where everything is moving incredibly fast," says Nick Henn, senior vice president, general counsel at Loblaw Companies Ltd. "Questions come up and need a response quickly, and we were dealing with limited information and decision-making that is very compressed. In an environment where rules and regulations and laws are changing rapidly, we have teams of people keeping an eye on daily announcements about regulations that are coming out so we can understand and interpret them and think about the impact to our business. I think that's the biggest challenge because everything is moving at such a fast pace and if you don't stay on top of it, it can be very hard to provide concrete advice."
Starting his legal career at an international law firm in the U.K., Henn transitioned to in-house roles at various companies including Reuters Group, Centrica and Direct Energy. After a brief stint in a business role at George Weston, he joined Loblaw Retail as general counsel in 2017 and was promoted to general counsel for the entire Loblaw Companies business in February this year — leading all legal teams across the business, including President's Choice and Joe Fresh brands. He sits on the management board of Loblaw Companies as well as managing all legal matters for the organization.
Henn also sits on a COVID response committee with other senior executives to discuss measures to protect the retail giant's 200,000 employees across Canada. A multitude of legal concerns have arisen during the crisis including employment and labour regulations, competition and securities law as well as force majeure clauses coming into effect in commercial contracts.
"Health and safety is a big one. We really have to understand our obligations as an employer and as an organization that is providing an essential service," says Henn. "It's really hard to do because the situation is changing all the time."
Henn's team of 75 legal professionals has focused considerable time on employment and labour issues to ensure that frontline staff — and, ultimately, customers — are appropriately protected and supported to continue providing an essential service to communities across the country. Public health guidelines are carefully monitored to ensure cleaning and sanitization requirements are followed in stores.
Commercial contracts, real estate and leasing issues have also been at the forefront of discussions during the crisis, as Loblaw is a tenant at 2,000 store locations. The retailer is also a sub-landlord of businesses such as gyms, flower stores and dry cleaners, so keeping track of landlord and tenant obligations in a rapidly evolving legal environment has been critical.
Henn and his team have collaborated with competitors during the crisis, in accordance with competition law, to share ideas and best practices. As part of the Weston Group, the legal team at Loblaw also benefits from the expertise of the broader group and shares best practices with other group members. Securities law also continues be monitored.
"Disclosure obligations don't go away just because of COVID. We have to think about what our obligations are to update the market and how we report on a quarterly basis when the world is moving so quickly," says Henn.
Prior to the pandemic crisis, Henn's leadership strategy involved hiring talented people and then stepping back to let them be successful.
"I see my job as to make sure my team members have the tools and opportunities they need to flourish," he says. "We have quietly built a very strong legal team over the last two-and-a-half years and it's showing through the COVID situation. When you see people going above and beyond and they have real talent and passion, it's amazing what they can achieve."
With the shift to remote work, communication is now a key focus for Henn to ensure the physical and mental health of his team. They regularly communicate through Microsoft Teams, Webex and Skype — both for meetings and for staying in touch through lunches, coffee events and happy hours.
"Everybody in my team had to start working from home on zero notice, which was tricky in the first few weeks, but we were fortunate to have good technology and people to make it work successfully," he says.
Henn participated in Loblaw Companies' virtual annual general meeting, which involved sitting in a room with just two other board members — spaced far apart to adhere to social distancing rules. Questions from shareholders appeared on screen for Henn and his colleagues to answer.
"In our company, we value shareholders and customers coming to the AGM normally, so, if I'm honest, this was a bit sterile, so I hope to get back to normality soon," says Henn. "It went as well as it could in the circumstances."
Preparing to emerge from the COVID-19 crisis is an important goal for Henn. He also plans to simplify processes and procedures by offering training and providing tools to empower people throughout the organization.
"If we can give people the tools they need so they can operate with less interaction with legal, that will free us up to focus on important matters. It is a process of continuous improvement, so we can take on more and move the business forward," says Henn.
Name: Nick Henn
Company: Loblaw Companies Ltd.
Title: SVP, general counsel
Years in the industry: 25
Career highlight: I love my current job. This is the best legal team I've worked with. When I think about what we've managed to achieve to support people through COVID-19, I'm very proud to be part of an organization like this.
Career lowlight: In the early 2000s, I worked for an organization in London when there was a lot of restructuring and I spent three months doing nothing but shutting businesses down and laying people off. I had trouble getting out of bed because what I was doing every day was ruining people's lives, but, ultimately, it was the trigger for me to look elsewhere, so I moved to a different company.
Fact File:
Has lived and worked in Europe, Asia and North America
Attended Harvard Business School
Has held in-house counsel roles at Reuters Group plc, Centrica plc and Direct Energy
Is a member of the Loblaw COVID-19 response committee
Reports to Gordon Currie, chief legal officer of George Weston Ltd. — Loblaw's principal shareholder