Wayne Gray is leaving his mark on the corporate commercial world in a different way than he imagined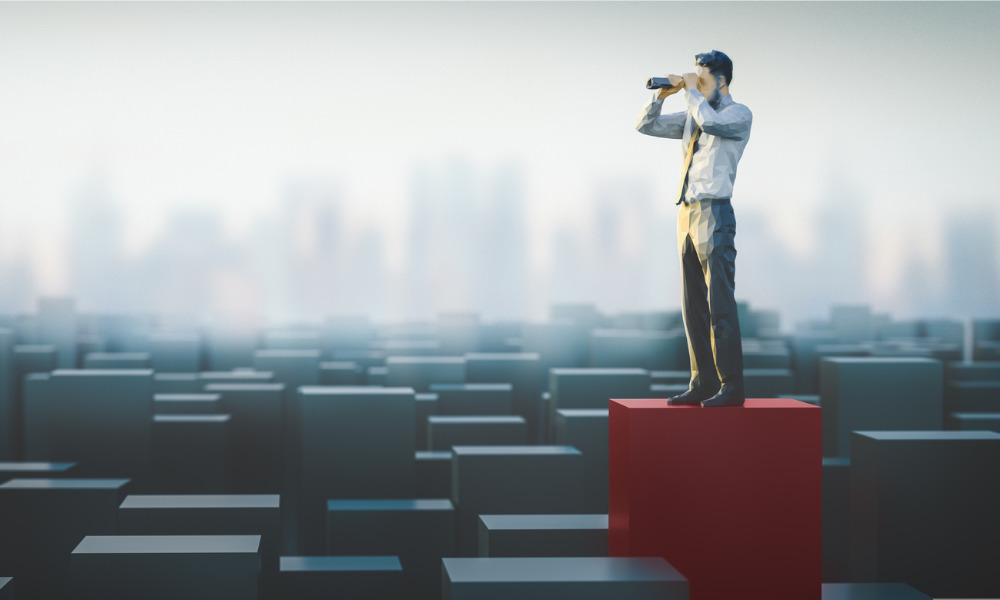 Sponsored article
Although Wayne Gray has put in a lot of work sitting at a desk, he's been known to run marathons and complete triathlons — but these days, the semi-retired lawyer can be found in his basement on a road bike hooked up to the internet, chipping away at his goal of circumnavigation.
"I'm up to 7,800 KM so far — so only about 32,200 KM to go," he laughs.
Seven years ago, Gray left his Bay Street firm to move to Practical Law. He still does expert evidence cases, consulting to other firms and Innovation, Science and Economic Development Canada on corporate policy matters and takes on some transactions.
"Handling transaction is all very exciting work, but I've done it for 42 years — I'm much more interested in writing now."
Gray is the author of Gray's Commentaries on Federal Corporate Law, Annotated Ontario Business Corporations Act, and Ontario Corporate Law & Practice, all of which were recently added to WestlawNext Canada's new Corporate Commercial Texts and Annotations collection.
Originally, Gray — who came to Ontario from British Columbia in 1989 with about 11 years of practice under his belt — thought he could contribute something that corporate lawyers would always have on their desks and turn to whenever a question came up: a book where cases relevant to or decided under the Ontario Business Corporations Act would be researched and summarized under relevant sections of the legislation.
But, "some things never turn out the way you planned" and the book became a loose-leaf. He expanded by adding the Annotated Canada Business Corporations Act early in the 90's and Gray was soon tapped to take over the editing of Ontario Corporate Law & Practice. He was definitely leaving his mark on the profession.
"I've really enjoyed doing it, but the purpose of it and what I'm contributing is very different than what I originally visualized," he says.
As corporate commercial lawyers know, there are some key pain points that serve as stumbling blocks to accessing reliable information about this area of law. Gray says particularly for those practitioners who don't have a wide support system, they are often reluctant to do a corporate transaction. They understand the contract law, they may understand the corporate law very well, but "there are many facets in a transaction," he notes. For example, the employment law aspect, the tax issues or securities law. Lawyers have to build up a stable of easily accessible resources that provide comprehensive insights into those areas that affect a transaction, with which they aren't as familiar.
While some lawyers — especially those in smaller firms or practising solo who don't have the ability to walk down the hall to discuss with a colleague who specializes in the area in question — have addressed this issue by forming temporary virtual firms that consist of experts in each relevant area, this type of collaboration on an issue requires the client's approval and could be somewhat difficult to orchestrate. Any time access to a wide variety of vetted material by experts like Gray is another, arguably more streamlined way, to fill that knowledge gap.
Lawyers might be asked a question about advertising and marketing, for example, and "if they don't know the first thing about it, they're going to struggle with these types of questions because it's not something they come across daily," Gray says.
Another challenge is one felt across disciplines and jurisdictions — the impact of COVID-19 on people and businesses across the globe.
"We've had to adjust to the pandemic, so that's had implications across corporate commercial law in several ways," he says.
In corporate law there's been an onslaught of virtual and hybrid meetings and people are getting used to that format, but Gray predicts good things will come from that in the future. In the commercial field, there's been more of a focus on basic contract issues like force majeure, material adverse effect, electronic execution and the implications of that. There has also been an increase in arbitration because the courts were shut down for a period, but it was still possible to conduct arbitrations to resolve some of the disputes.
Gray predicts in the medium-term, there will be more refinancing and insolvency issues cropping up and "as clients need to downsize or restructure, they will resort more and more to the courts for restructuring under bankruptcy legislation and the Companies' Creditors Arrangement Act." Longer term, he sees much higher taxes coming because at some point the response to COVID-19 will have to be paid for. Tax lawyers' advice will be sought more as tax rates change, loopholes are closed, and businesses look to their lawyers to find ways to help them continue to thrive despite the higher rates.
But just as Gray adapted from Bay Street to semi-retired life, from marathons to a stationary bike, from one go-to manual for corporate lawyers to offering a wealth of knowledge available on WestlawNext Canada, he's not concerned about what's to come.
"Humans are incredibly adaptable," he says. "I think we've learned some things in this crisis that will also carry us well into the future."