Computershare's people, processes and technology form the foundation of what sets it apart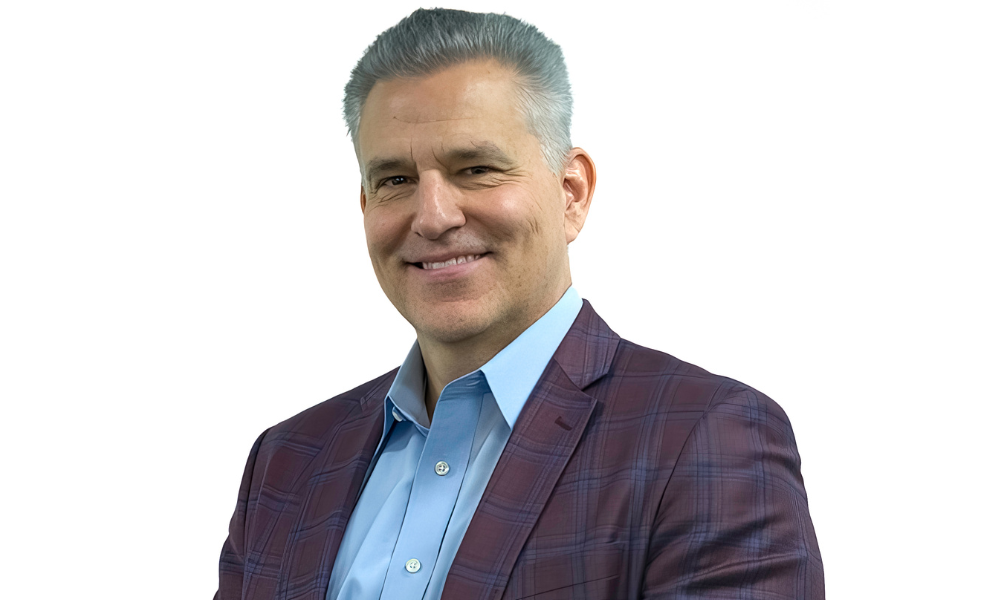 This article was produced in partnership with Computershare. For more information on helping your clients IPO intelligently, please visit Computershare's website.
Mallory Hendry of Canadian Lawyer sat down with David Kubick, Executive Vice President of Sales and Business Development at Computershare, to discuss what makes Computershare unique in the space.
David Kubick has worked with hundreds of law firms on multiple engagements, and if he had to distill what's most important to those firms – and by extension their clients – he would say three things.
First, the law firm wants a high-quality IPO experience for their client, stewarded by knowledgeable, thorough and experienced transfer agency professionals. Second, they want a transfer agent team that will assume the same sense of advocacy and commitment to the mutual client, and cares about what the IPO experience is like for not only the issuer but their investors. Third, they want a positive, predictable outcome for the client, delivered by a long-term partner who serves as custodian not just for the IPO event itself but for years to come.
"In these regards, transfer agents are simply not equal," says Kubick, Executive Vice President of Sales and Business Development at Computershare. "Things like experience, innovation, global network – they matter. If you're looking for size, scale and robustness of capabilities, Computershare is without equal. Companies go through many twists and turns during their life cycle and having one partner address all the needs along the way is why we're the preferred partner to law firms and issuers alike in Canada."
Computershare is a world leader in financial administration, providing governance and investor solutions worldwide. This includes an in-house team of knowledgeable practitioners with extensive going public domain expertise. Over the last several decades, Computershare has partnered with dozens of law firms across Canada and acted as steward for many of Canada's most complex IPOs & Capital Pool Company programs.
With six offices across Eastern, Central and Western Canada, Computershare has a locally based client-facing team in each major provincial market and has supported clients from mining companies in Western Canada with modest offering amounts and capital raises, to complex, dual-listed, global technology brands with offering sizes in the billions of dollars, and all points in between. Feedback from law firm partners identify this ability to scale to address sets of diverse clients, markets and bespoke needs as the most compelling difference between Computershare and other transfer agencies.
While it's important to have a global worldview – and Computershare dominates in that regard, having also supported tens of thousands of clients globally – that provincial presence and corresponding understanding of local markets at a more granular level have been key to their success in Canada. The old adage "think globally, act locally" is apropos in this case, Kubick notes. The close, long-standing relationships that the company has fostered with multiple exchanges, central securities depositories, clearing houses, banks, brokers and regulators across capital markets worldwide "have been a huge difference-maker for our clients that have gone through the IPO process with us."
Decades of experience have resulted in well-established processes to support clients across all the service areas Computershare operates in, but they constantly seek ways to do things better – an important hallmark of a market leader who is committed to their clients and partners, Kubick notes. While their people, processes and technology form the foundational elements of what makes Computershare unique, "what really sets us apart is our focus on the entire journey of a company."
From the dedicated experts assembled to oversee every aspect of a client's IPO, to anticipating the unique needs of each client, to preparing the client for life as a public company beyond the IPO, "with the wide range of services we offer, clients and outside counsel can likely have all current and evolving needs met with Computershare as the primary partner," Kubick says.
"I like to say that little trees become big trees and as the trees get bigger the requirement for sunlight changes, the requirement for nutrients and rain changes, and that's how we view the companies we work with," Kubick says. "It's incredibly important that you have a transfer agent partner that can anticipate those needs and grow with you. Clients take comfort in knowing they have a partner that has their back."
The IPO, while an important inflection point for the business, is essentially one stop along the way: a good partner should take care of every point along the continuum, end-to-end. Computershare views it as a lead up to the heavy lifting that occurs after the ticker tape and bell ringing of the actual IPO event itself, and even as the celebration is occurring, Computershare is already hard at work on next steps in the process. They're managing things like restricted share positions, maintenance of escrow and old period shares, for example, and anticipating the unique regulatory and compliance requirements the client now faces. They're also looking ahead to that first annual shareholder meeting as a newly publicly traded company to make sure it leaves key stakeholders enthused about the client's future growth and outlook.
Kubick encourages law firms to expect more from the role a transfer agent plays in the IPO process, including leveraging their financial expertise in ways that might seem tangential but are of significant value for all parties. For example, Computershare serves as a resource for many law firms by conducting knowledge sharing sessions around the IPO process, offering continuing education about their specialty areas to enable knowledge sharing and collaborates on and sponsors events like client networking and speaking events. Computershare is "always interested in exploring new ways to add value to our law firm partners and their clients," Kubick says.
"My advice to any law firm is to choose the company you keep in supporting your clients' long-term best interest carefully," he sums up. "And to the extent you have questions, we're here to have those conversations."
David Kubick leads Computershare's Issuer Services Sales & Business Development Team as Executive Vice President of Sales and Business Development, focusing on public and private markets. With 25 years of successful experience in building high growth technology and services businesses, in both startup and public company environments, David brings extensive experience in enterprise software, strategy development, go-to-market implementation.
Connect with David on LinkedIn.