Flax seller failed to deliver grain as promised; judge orders payment of $82,000 in damages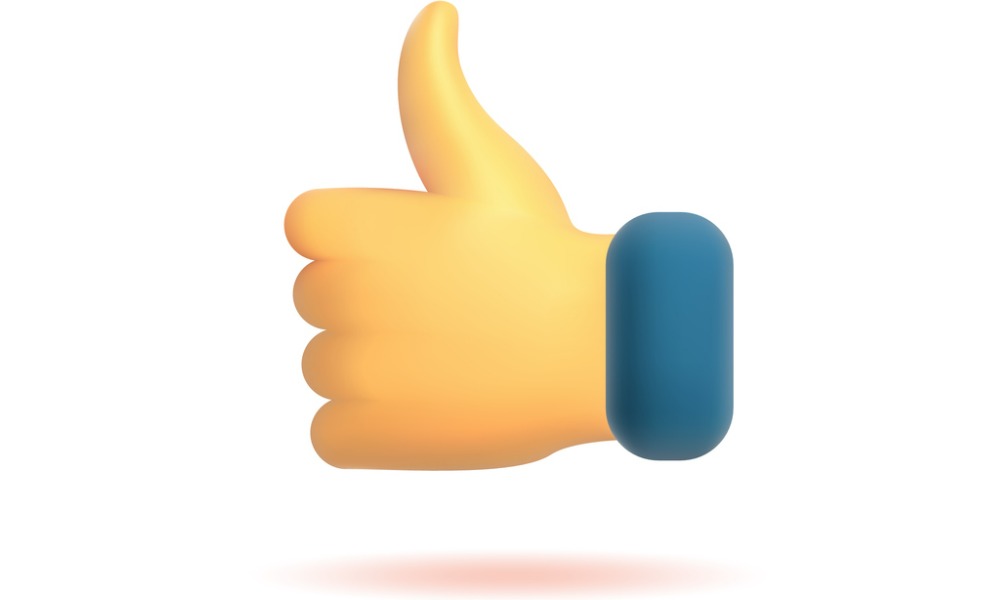 The defendant in a recent case from the Court of King's Bench for Saskatchewan may well be giving a "thumbs down" after the judge concluded that a thumbs-up (👍) emoji constituted acceptance of a contract to sell 87 metric tonnes of flax.
On June 8, 2023, Justice T.J. Keene granted a summary judgment decision in favour of grain buyer South West Terminal Ltd, writing, "There was a valid contract between the parties that the defendant breached by failing to deliver the flax."
He ordered seller Achter Land & Cattle Ltd. to pay damages of more than $82,000, representing the costs borne by SWT, to go into the spot market at a higher price to make good on its own contracts with clients.
Emoji is an unconventional but valid way to sign a contract
"This court readily acknowledges that a 👍 emoji is a non-traditional means to "sign" a document, but nevertheless, under these circumstances, this was a valid way to convey the two purposes of a "signature" – to identify the signator (with a unique cell phone number) and . . . to convey Achter's acceptance of the flax contract."
MLT Aikins LLP partner Josh Morrison, whose firm handled the case for the plaintiff, said, "From the day we were approached, we thought it was a really interesting case – a classic law school question."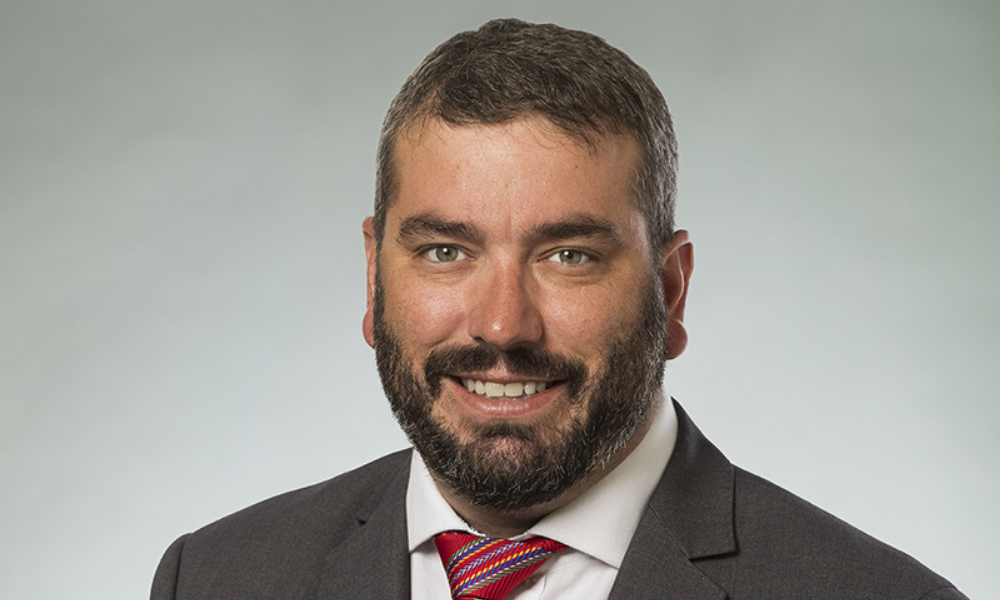 Josh Morrison, MLT Aikins LLP
"It's basic contract formation. And then layered over it is the Sale of Goods Act, the Electronic Information and Documents Act, and common law issues. It had some unique wrinkles."
After discussing and agreeing to a flax contract over the phone, a representative for SWT, Kent Mickleborough, texted Chris Achter, the representative for flax seller Achter Land, a photo of the contract on March 26, 2021, along with the text message: "Please confirm flax contract."
Mickleborough had phoned Chris Achter after Chris's father, Bob, had expressed interest in a flax contact after seeing an email blast from SWT asking for possible suppliers looking to sell flax.
The contract was for 87 metric tonnes of flax at $669.17 per tonne, or $17 a bushel, to be delivered to SWT in November 2021.
The Achter representative texted back a thumbs-up emoji, which the buyer understood to be acceptance of the contract by the seller. However, Achter Land failed to deliver the flax in November.
In this case, one of the critical details was that before the dispute, the parties had a longstanding business relationship. They had previously similarly entered several contracts, with a photo of the contract texted to Achter and accepted via text message. Achter had always accepted those contracts by text message using short affirmative phrases such as: "Looks good," "OK," and "Yup."
Mickleborough gave evidence that he would "primarily deal with Chris" when negotiating contracts with Achter. "We would typically have a conversation, either in person or over the telephone, and agree on a price and volume of grain, then Chris would ask me to write up the contract and send it out to him. I have done approximately fifteen to twenty contracts with Achter Ltd. during my time with SWT."
While this procedure was used before the pandemic, Mickleborough noted that using phones and text became more common after COVID-19 arrived.
For instance, on July 14, 2020, Mickleborough said that after discussing and agreeing on a contract with Chris Achter, he prepared a contract for the sale of 185 metric [tonnes] of durum wheat from Achter to SWT for a price of $312.31 per tonne. "I signed the contract and then took a photo of it using my cell phone and sent it to Chris, with the message 'Please confirm terms of durum contract.' Chris texted me back: 'Looks good.'"
Mickleborough said that at the time, he understood "this to be that Chris was agreeing to the contract, and this was his way of [signalling] that agreement."
The judge wrote in his decision he found the flax contract to be very similar to this and other durum wheat contracts the two parties had, "the only difference being the use of the word flax instead of the word durum, and this time instead of words like 'OK,' 'yup' or 'looks good' being texted by Chris, a commonly used 👍 emoji was texted by Chris."
A different version of events
Chris Achter's version of events differs, saying that most previous contracts with SWT involved selling grain already harvested and ready for delivery shortly. "In other words, we would agree to the sale of grain, and delivery would be completed within the next few weeks."
However, he said that whenever grain still needs to be produced, he insists on an "Act of God" clause so he is not bound to deliver grain that he cannot produce due to circumstances outside his control.
In this case, Chris Achter said it was a busy time of year, so particulars of the flax contract were not discussed, but he expected that the contract would be a production contract with an Act of God clause to protect him if the crop was damaged by hail or drought.
Achter said the thumbs-up emoji simply confirmed he had received the Flax contract. "It was not a confirmation that I agreed with the terms of the flax contract. The full terms and conditions of the flax Contract were not sent to me, and I understood that the complete contract would follow by fax or email for me to review and sign.
He denied the thumbs up emoji as a digital signature of the incomplete contract."I did not have time to review the flax contract and merely wanted to indicate that I did receive his text message. I did not and would not have entered into the flax contract without first reviewing the terms and conditions with specific reference to the Act of God clause."
What would an objective bystander conclude?
Justice Keene noted that to form a contract, there must be an offer by one party that is accepted by another party to create a legal relationship. However, he noted the test for agreeing to a contract for legal purposes is not whether the parties to the contract subjectively believed they were entering into a contract. Instead, it is whether an objective, reasonable bystander would conclude that the parties had entered into a contractual agreement.
The judge found that when the Achter replied with the thumbs-up emoji, a "reasonable bystander" knowing all the background would "come to the objective understanding the parties had reached . . . a meeting of the minds, just like they had done on numerous other occasions."
Justice Keene wrote: "In short, what we have is an uncontested pattern of entering into what both parties knew and accepted to be valid and binding deferred delivery purchase contracts. The parties clearly understood these curt words were meant to be confirmation of the contract and not a mere acknowledgement of the receipt of the contract by Chris."
In determining damages, Justice Keene noted the difference between the contract price of $17 a bushel ($669.26 a tonne) and the price of flax on November 30, 2021, the last day for delivery under the contract terms ($41 a bushel or $1,614.09 a tonne), for a difference of $24 a bushel or 944.83 a tonne. He said that multiplying the tonnes by the difference in price amounts to prima facie damages of $82,200.21, apart from interest and costs.
Justice Keene also relied on The Electronic Information and Documents Act of 2000 ("EIDA"). Unless otherwise agreed by the parties, section 18 of the act provides that acceptance of an offer can be expressed by an action in electronic form. Justice Keene ruled the thumbs-up emoji was an electronic form of action capable of expressing acceptance, as contemplated by the EIDA.
The court said the EIDA allows legally recognizing documents in electronic format when legislation requires a "signature" and when documents are "in writing." Section 14 of the EIDA acknowledges an electronic signature as valid when a signature is required by law.
The court also found that the thumbs-up emoji from Achter's cellphone number met the legal requirements for an enforceable contract under section 6 of the Sale of Goods Act.
"The legislation is clear. Agreement to contractual terms can be expressed by touching or clicking on an appropriately designated icon or place on a computer screen," Justice Keene wrote, despite the counsel for the defence's argument that a simple 👍 emoji to signify identity and acceptance would open up a flood of cases coming forward asking for interpretations as to what various emojis mean.
"This appears to be a sort of public policy argument. I agree that this case is novel (at least in Saskatchewan), but nevertheless, this court cannot (nor should it) attempt to stem the tide of technology and common usage – this appears to be the new reality in Canadian society and courts will have to be ready to meet the new challenges that may arise from the use of emojis and the like."
Even absent specific legislation allowing for the acceptance of electronic signatures, Justice Keene said, "Courts have considered an electronic signature as a valid signature simply under longstanding principles of common law."
Clarity in communication is key in contracts
MLT Aikins' Morrison says the decision emphasizes the importance of "recognizing that acceptance of contracts can be expressed electronically, even through seemingly casual means such as an emoji, depending on the context.
"It is a reminder that the subjective intentions of parties are irrelevant when determining a contract's validity at law. A contract's validity is determined by assessing the intentions of the parties from the perspective of a reasonable and objective bystander who is aware of all the relevant facts.
The solution, he says, is "clarity in written communication" to avoid disputes before they happen and ensure all parties have a clear understanding of the contractual obligations they are undertaking."
Morrison also notes that buying and selling grain is speculative, so players may want to keep options open. However, the "serious message" behind these tactics is that keeping options open might still lead to binding legal obligations.