Pamela Wallin, member of MAID joint committee, draws on personal experience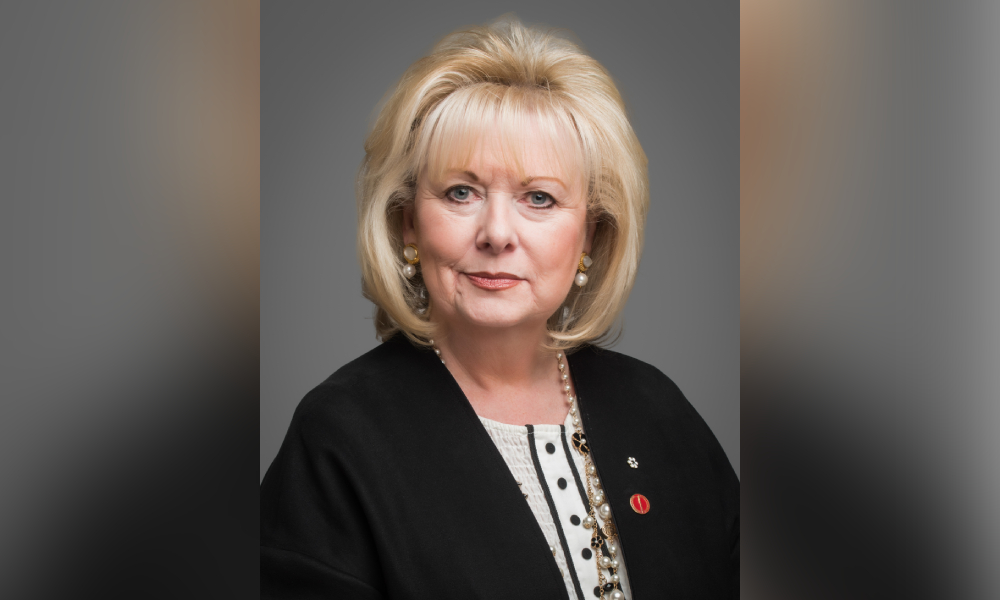 In March, the government introduced amendments to its medical assistance in dying legislation that expanded rights to medical assistance in dying (MAID). But those changes did not go far enough in addressing the right for those with dementia — or those expecting to develop dementia— to end their lives, participants to a panel discussion heard on Tuesday.
Keynote speaker Senator Pamela Wallin, a member of Parliament's Special Joint Committee on Medical Assistance in Dying, discussed her commitment to advance directives (or advance requests). She said that the opportunity for individuals to make written advance requests would enhance access to MAID in Canada. MAiDHouse, a non-profit organization devoted to providing a supportive, inclusive and home-like setting for medical assistance in dying, organized the panel.
"I am here tonight because of my mother, because of my grandmother, and because of me," Wallin said at the panel discussion on Tuesday, describing how her mother had come to the end of her life without the dignity she deserved.
"I come to this whole debate from deep personal experience," Wallin said in describing her family history of dementia — a disease she, too, expects to suffer from in future years. "And I would like to have this right [to make an advance care directive], not to go through what my mother and grandmother were forced" to go through, she says.
The Special Joint Committee on Medical Assistance in Dying was appointed this past spring to look at the outstanding issues the government had declined to act on in its revised legislation (Bill C-7) of March, says Wallin. These include matters relating to mature minors, advance requests, mental illness, the state of palliative care in Canada, and the protection of Canadians with disabilities. It comprises 10 members of Parliament and five senators.
The amended legislation does not allow a person who does not currently meet the eligibility criteria for MAID to describe a future state in which they would want to access medical assistance in dying. This situation could arise where there is a poor quality of life, including an inability to perform daily living activities independently, speak coherently, see or hear, or where a person suffers from incontinence, pain, and no medical chance of improvement.
Advance requests for MAID are a "crucial" issue, Wallin says, although the government rejected the Senate's proposed amendment to allow them in the new legislation. Advance directives mean a patient need not have the capacity to decide for MAID at the time of death, which is otherwise required to receive MAID. The directives would allow someone to request MAID before a diagnosis of a grievous irremediable condition.
Although those with dementia qualify for MAID, sufferers from extreme dementia or Alzheimer's disease may have lost the capacity to consent before they satisfy one or more of the other eligibility criteria.
Advance directives might have helped Wallin's mother near the end of her life, she notes. "If I had said to Mom, 'today is the day for MAID,' she wouldn't necessarily have known who I was," nor understood the meaning of the term MAID by then, Wallin says. Yet, her mother's inability to give consent then may not have represented "the wishes of her when she was a complete person," Wallin says, describing her mother as a former schoolteacher who was "always dressed to the nines" in her Saskatchewan community.
Future of advance request for MAID
The committee will have two more meetings before it breaks for the summer, but Wallin says she fears it could die if there's a federal election this year. The MPs on the committee may not be re-elected, and the next Parliament may not mandate the committee. Even if the current government is re-elected, "they can still opt to go ahead or not; they were only bound by the actions [of] this Parliament."
One piece of the amended legislation that the government passed is to start to allow those with severe mental illnesses to be considered for MAID, Wallin says. This exclusion will remain in effect until March 17, 2023, while the ministers of justice and health conduct an independent expert review to consider protocols, guidance and safeguards for MAID for those with a mental illness.
"If they're prepared to look at that, I'm simply dumbfounded that they put off yet again the question of advanced requests," Wallin says. Advanced requests were also considered in the last round of amendments to MAID legislation in 2015. Other countries have been "better than us at figuring this out," she adds. For example, the three Benelux countries – Belgium, the Netherlands and Luxembourg — allow for advance directives, and in the Netherlands, they can be used in situations of dementia.
The MAiDHouse panellists included Dr. Ellen Wiebe, who provides MAID in the Vancouver area, and Ron Posno, a London, Ont. resident. He has been diagnosed with dementia that will progressively worsen. Part of Wallin's concern for the future of the special joint committee, she says, is for "people like Ron Posno, who have hope and faith in this process."
According to a recent Health Canada report, 7,595 Canadians received medically assisted deaths in 2020, up 17 per cent from 5,631 assisted deaths in 2019, which was itself a 26 per cent increase over the previous year. Wallin attributes this in part to growing awareness and a decreasing stigma.
"Now, that conversation is a lot more public, and people are willing to discuss it."