The framework outlines five priority areas to assist offenders with their reintegration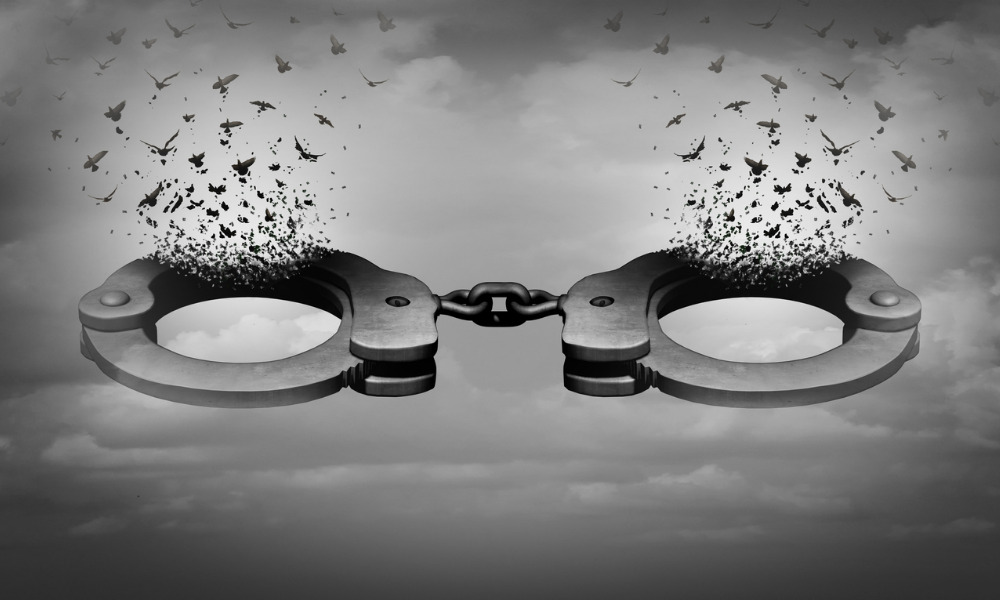 The framework was developed in consultation with various key stakeholders and outlined five priority areas to assist offenders with their reintegration: (1) housing; (2) education; (3) employment; (4) health; and (5) positive support networks.
Housing
The PSC revealed that approximately 30 percent of offenders released from penal institutions face homelessness within the first two years of release. Moreover, being released without stable and secure housing leads to a greater risk of recidivism.
"With limited savings, many offenders cannot meet the amounts required for deposits such as a damage deposit or first and last month's rent," the PSC said. "Applying for social assistance can take weeks, and it also takes time to secure employment."
To address the housing crisis released offenders face, the PSC noted that greater efforts must be made to provide transitional housing solutions.
"An increase in transitional housing options for offenders would allow for greater support as they move from living in a community-based residential facility to living independently in the community," the PSC said.
Second priority area: Education
The PSC determined that basic education is insufficient to prepare incarcerated individuals for successful reintegration.
"There are considerable challenges in providing offenders within federal correctional institutions with ready access to technology," the PSC said. "Due to aging facilities and challenges with IT infrastructure, prisoners currently have limited access to current computer technology or to the internet."
With this, the PSC assured that the Correctional Service Canada (CSC) would continue to advance pilot projects and examine ways to modernize its infrastructure to address the significant gap in access to technology and facilitate successful reintegration.
The PSC also recognized that literacy skills are fundamental to one's ability to improve their education. The consultations highlighted literacy as critical to successful reintegration.
"Assessing and improving literacy levels both in institutions and in the community are important considerations under the pillar of education," the PSC said.
Third priority area: Employment
The PSC learned that offenders, who serve a federal sentence but obtain and maintain community employment, are almost three times less likely to return to custody due to a new offence than those who are not employed. Moreover, participation in employment and employability-related training increases the likelihood of finding a job.
"While these types of programs already exist within the CSC, the framework will explore possibilities for expanding upon existing programs for training," the PSC said.
To ensure that offenders receive vocational skills that could lead to gainful employment, the PSC recommended a review of the training, particularly in women's penal institutions. This review would ensure women offenders have access to training that better reflects the job market upon release.
Fourth priority area: Health
In the days and weeks after release, the PSC found that offenders face elevated risks of adverse health outcomes, including spikes in emergency department use, hospitalization, and death. Offenders are also more likely to be at risk for overdose upon release.
The PSC added that without regular access to a doctor, offenders might only have access to health care through walk-in clinics or the emergency room, where there is no patient history on file and teams of physicians on rotation are often used.
"Consultations pointed to the need for early planning as crucial in securing access to medical services, ensuring prescriptions continue post-release, and that any follow-ups by parole officers include getting a health card or finding a family physician," the PSC said.
Fifth priority area: Positive support network
According to PSC, release conditions sometimes prohibit offenders from having contact with specific people they associated with before offending. Thus, the risk of committing crime and recidivism is higher for those who associate with antisocial peers.
The PSC noted that positive influences must surround offenders upon release, and the creation of social support networks should begin while an individual is still incarcerated in a penal institution.
"This framework represents a meaningful first step and is intended to evolve," the PSC said. "Engagements will continue with the intent to develop the framework implementation plan, including the identification of specific actions, including innovative pilot projects, that can be advanced to reduce recidivism, and which will respond to the enabling legislation."