Circumstances provided reasonable grounds to arrest suspect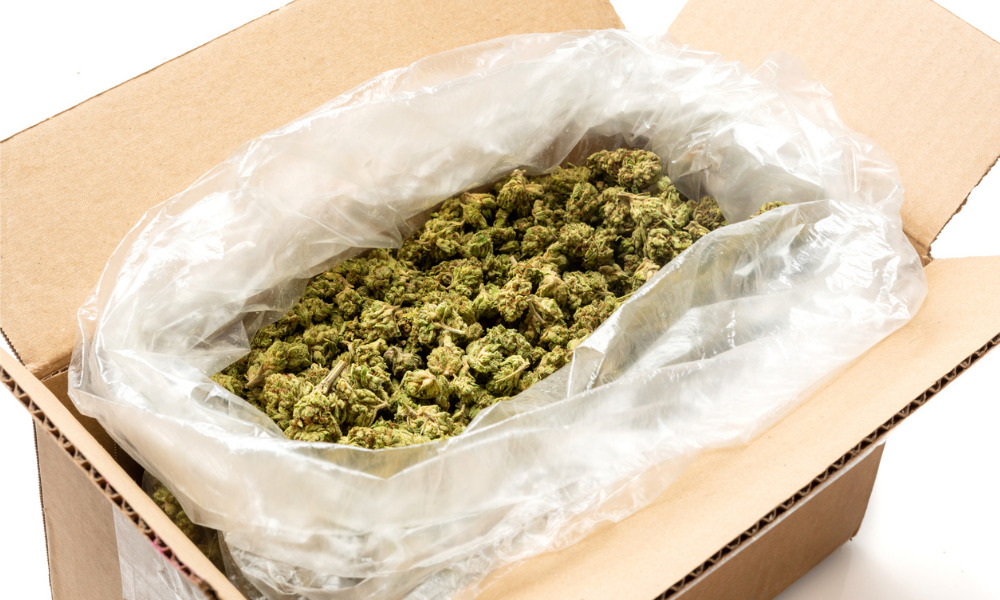 The presence of a factor specifically pointing to drug trafficking is not required to provide reasonable grounds for arrest for drug trafficking, the Newfoundland and Labrador Court of Appeal has found.
In R. v. Kinsella, 2022 NLCA 40, an RCMP officer arrested the respondent outside of a Canada Post office, searched him, and seized a box with about 13 pounds of cannabis in September 2018.
The respondent was charged with trafficking cannabis and possession for the purpose of trafficking cannabis in breach of ss. 5(1) and (2) of the federal Controlled Drugs and Substances Act.
At trial, the arresting officer testified that a call from a Canada Post employee said that there was a box suspected of containing drugs and that Canada Post had recently handled six similar boxes.
The trial judge excluded the box of cannabis from the evidence under s. 24(2) of the Canadian Charter of Rights and Freedoms and acquitted the respondent. He found a violation of the respondent's s. 9 charter right not to be arbitrarily detained because the grounds for arrest were not objectively reasonable, which consequently meant that the search of the respondent's person was unreasonable under s. 8 of the charter.
Arrest and search lawful: Court of Appeal
The Newfoundland and Labrador Court of Appeal allowed the Crown's appeal and remitted the case for trial in the Provincial Court. The investigating officer had reasonable grounds to believe that the respondent was committing the offences and to arrest him, considering the totality of the circumstances including the dynamics of the situation, the appellate court held.
Thus, the arrest and search were lawful, there was no breach of the respondent's charter rights, and the box of cannabis was admissible evidence, the appellate court said.
The appellate court found that the trial judge failed to consider the entirety of circumstances relating to the officer's grounds for arrest and instead determined that such grounds were unreasonable because the box had no smell or showed no other factors specifically pointing to drug trafficking. Canada Post's reasoning that the absence of smell meant that it should not search the box strongly influenced the judge, the court noted.
Regarding the Crown's argument that the judge discounted the officer's grounds for arrest because he was not qualified as an expert, the appellate court disagreed. The circumstances surrounding the judge's relevant comment did not show that he discounted the officer's evidence or treated it negatively or differently because he was not a qualified expert, the appellate court said.