Legal Aid Ontario says that for now it plans to keep three legal centres that offer refugee law services, despite an announcement that the province will no longer provide funding for the services.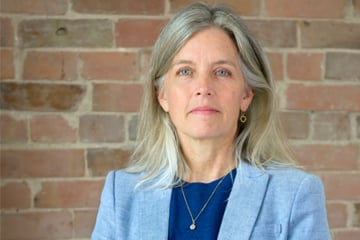 Legal Aid Ontario says that for now it plans to keep three legal centres that offer refugee law services, despite an announcement that the province will no longer provide funding for the services.

LAO may use only its $13 million to $16.5 million federal fund for refugee and immigration services, according to instructions given by the government to LAO.

LAO had previously budgeted $30 million to $34 million for refugee and immigration certificates and staff services, Field's email said.

The government's April 11 instructions coincided with the release of Ontario's provincial budget, which included a cut of $133 million to LAO the year ahead, and projected savings of $164 million on legal aid spending each year starting in 2021.

As a result, three refugee-focused LAO centres — in Hamilton, Ottawa and Toronto — "will focus on filling gaps, especially in appeals and for vulnerable and detained refugees," said Field in the email, which was sent to all LAO staff and obtained by Law Times.

The fate of Legal Aid's refugee law program comes as lawyers representing refugees faced existing challenges, say lawyers.

If refugees go without counsel it would disrupt the way the legal system is supposed to work and put more burden on other players, creating a "downward spiral," says Mary Birdsell, Executive Director of Justice for Children and Youth.

"Especially for our clients, often their legal problems are part of an ecosystem of issues in their lives. So, for instance, our homeless youth clients may have immigration law issues. Without the ability to resolve those effectively and efficiently, the rest of the ecosystem is impacted. Their employment law issues, their housing issues, their access to healthcare issues — might be negatively affected," she says.

The operation of the three staff offices will be "subject to discussions with staff and stakeholders," said CEO David Field, said in an email.
LAO has also decided to stop offering all new certificates for refugee services except new certificates for Basis of Claim form preparation, Field announced in the email, effective immediately on April 15.
Certificates that were already issued will be honored, he said.
"The Basis of Claim form is the first, and often most important, stage in the refugee process as it sets out a refugee claimant's story and their reasons for leaving their country of origin, and sets out the legal case for their refugee claim. Basis of Claim preparation is the highest priority service and provides a strong foundation for clients to be successful in their claims," wrote Field.
A 2018 federal government report noted that there has been a backlog of cases facing immigration adjudicators essentially since the Immigration Act was passed in the 1970s, requiring "significant funding" in 2010 to revamp the system.
Even after the reform, "[t]he system's efficiency is undermined by multiple, sometime duplicative hand-offs between different asylum system actors, along with the absence of a common triage system for managing caseload and a technological platform for information sharing," said the April 2018 report.
While the funding stream for legal aid is separate from the federally funded Immigration and Refugee Board of Canada, that does not mean there is no link, says law professor Jamie Liew.
"The provincial funding affects funds for legal aid or legal aid certificates that would pay for lawyers," said Liew, in an email.
"The IRB is funded by the federal government and is separate. However, if you have claimants who are now representing themselves, this may create a host of problems for the IRB in terms of managing its hearing schedule and accommodating claimants who don't have lawyers."
Birdsell says refugees and immigrants face issues like language barriers and a new legal system.
The cuts to the broader LAO budget have also faced criticism from the legal community.
"When you are meeting with a client to articulate a case it takes a long time to work through to the information they have to find the things that are most relevant, most pertinent to the context," she says. "Asking the right questions, asking them again, and making sure you understand the client's context thoroughly, is a really important part of efficiently making your case. If the lawyer assisting the refugee claimant isn't there, it will be left on the adjudicators to do that, and that is very inefficient. It will create backlogs."
Ryan Peck, Executive Director of the HIV & AIDS Legal Clinic Ontario (HALCO), said in an email that the "decision to withdraw funding for refugee/immigration law services is of particular concern."
"It would appear that the provincial government is using refugees/immigrants as pawns in their fight with the federal government," he said.
The Canadian Association of Refugee Lawyers was among the organizations that shared a petition to restore previous funding schemes to legal aid.
As of mid-day April 16, the petition had about 2,700 signatories.
Nathalie Des Rosiers, a Liberal Member of Provincial Parliament and former Dean of the Faculty of Law, Common Law, at University of Ottawa said the change will have a "huge" impact on the province's immigration system, disproportionately impacting marginalized communities.
"Without lawyers, more people are unable to complete the refugee determination process, forcing them to go underground. This will make our courts less efficient," she said, in an email.
Toronto sole practitioner Raoul Boulakia, a member of the executive of the Refugee Lawyers Association, says that like him, most lawyers that serve refugees are sole practitioners or have small firms that do mostly or exclusively refugee work.
Since the majority of refugees rely on Legal Aid, their lawyers will have to grapple with the idea that most, if not all, of their practices might need to shift elsewhere or become unpaid, he says. Lawyers will need to have clear limited retainer agreements and clear communication to clients, he says, and should be prepared to object to any hearing or proceeding that might be covered under s. 7 of the Charter as set out in the Supreme Court of Canada case Singh v. Minister of Employment and Immigration.
"It's actually an impossible predicament for the lawyer because what's going to happen is — under the new legal aid regime — you get a certificate for the basis of claim form, which is here they explain why they are claiming refugee status. You can get paid for that by legal aid, and it is a lot of work and it is very important," he says. "So now you have got a relationship with a client, she would like you to continue helping her and she needs a lot of work— help with research, with proving her case, with getting reports to help prove the case, preparing for hearing, attending the hearing and being represented at the hearing. None of that is covered."
Shalini Konanur, executive director and lawyer at the South Asian Legal Clinic of Ontario, says that while some lawyers who accept legal aid certificates suspected there might be a budget reduction similar to those seen in healthcare or education, few foresaw the depth of the cuts, and there appeared to be very little engagement with LAO from the province.
"Right now, Legal Aid has indicated that they get some federal funding for immigration and refugee services, so it has indicated that one if its priorities is supporting people in detention," says Konanur, who says her clinic is currently dealing with how to help victims of human trafficking in wake of the budget cuts. Refugees and immigrants in detention may have to be self-represented, she says. "When I think about the clients I've met who have been refugees, many don't speak English as a first language, many of them are suffering from physical or mental health impairments related to trauma, many have never had any connection to being in the courtroom or a tribunal or the justice system in general."
A report released by the province on its 2017 immigration strategy said that there was a 34.5 per cent increase in the number of refugees Ontario received in the first nine months of 2017, compared to the year-ago period.
"These claimants rely heavily on provincially funded services as they are ineligible for federally funded settlement supports while awaiting results of their hearing," said the province's report, which also said Ontario received 44.1 per cent of the Syrian refugees entering Canada — more than Quebec, Alberta and British Columbia combined — totalling 20,673 between November 2015 and June 2017.
According to LAO's 2017 to 2018 annual report, 13,687 certificates for immigration and refugee law were issued out of 102,873 total certificates. There was a $2.3 million increase in immigration and refugee certificate expenses "attributed to the rise in demand for immigration and refugee services, a trend that began in 2016-17 and is forecast to continue into the future years," the report said.
The report also said that 1.69 million people qualified for Legal Aid Ontario as of Apr. 1, 2018.
"The actual direction was to not do any refugee or immigration service. In terms of immigration services, when I think about the clients I have, several are permanent residents or citizens of this country who left domestic violence and are being investigated by immigration," says Konanur.
"So, the cut to the service impacts all those gender-based violence claims, claims to reunify parents and children who have been separated, low-income people trying get their spouse here, and people with humanitarian and compassionate applications to remain in Canada….We should also remember the cut to funding from the province is much larger than what was covered by the refugee and immigration work. So what haven't really fully understood is, what else are we going to lose?"