We should never lose sight of importance of access to justice, says John Panusa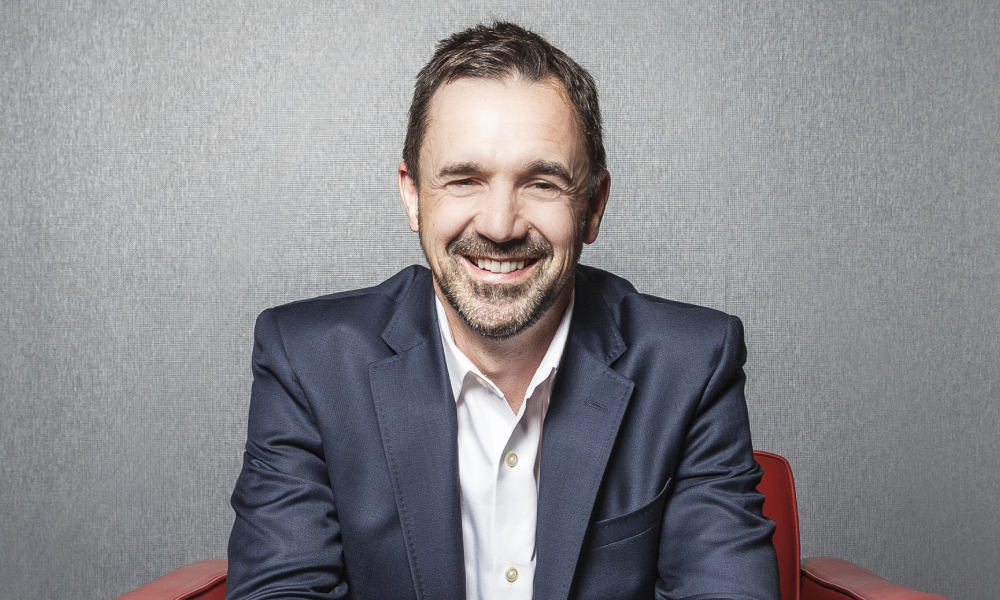 COVID-19 has forced governments to make tough decisions quickly to contain the pandemic. Still, Legal Aid Alberta President John Panusa says we should "never lose sight" of the importance of access to the justice system, especially during these trying and isolating times.
While COVID-19 has slowed down the court system, and courtrooms are considered pretty much closed as most proceedings are now done remotely, Panusa says Legal Aid workers have "never stopped" during the first, second and third waves.
"In fact, it's time to remember that Legal Aid lawyers are on the "frontlines of the justice system," Panusa adds, "just as nurses and doctors are on the frontlines of the healthcare system" during the pandemic."
"We didn't want people to think we were in the same category as restaurant or real retail stores where customers couldn't come in or get service until restrictions were lifted," he says. "We want people to understand that we really are more like the healthcare workers in the hospitals in that we are here regardless, and that COVID-19 would in no way impact their ability to access justice and our services."
Panusa points out that domestic violence didn't go away during the lockdown. Cases of domestic violence and youth-related crimes appear to have gone up since the World Health Organization declared a global pandemic in March 2020.
"Victims of domestic violence come to us seeking protection from their abusers, fearing for their lives and the safety of their children," says Panusa. He says LAA saw an eight per cent increase in Emergency Protection Orders since the pandemic, providing immediate protection from family violence.
People in these situations require legal assistance, pandemic or not, Panusa says. "What happens to vulnerable people who urgently need help but can't afford it?" He points to the stresses of quarantines, stay-at-home orders, and remote schooling as causes of increased family dysfunction and mental health issues.
Not commonly known to Albertans, Panusa says, is that until this May, many duty counsel lawyers attended court in person, with strict capacity limits and the use of proper protective equipment such as masks and plexiglass shields. They also dealt with clients virtually, a method now exclusively used to prevent the spread of the virus.
Legal Aid Alberta duty counsel for adult and youth criminal matters, and family cases, are often the first lawyers to whom many people dealing with the justice system will speak. These people, whether they are women looking for protection from an abusive spouse or those in police custody presumed innocent until found guilty, deserve swift access to justice, he says. Legal Aid lawyers conducted more than 28,000 bail hearings during the last year, 16 hours a day, seven days a week, he says.
LAA has 300 staff helping people in more than 75 communities across Alberta. In addition to staff lawyers, LAA has a network of 1,200 private practice lawyers across the province who take on legal aid cases. LAA's contact centre receives an average of 800 calls a business day from people who need the organization's help. The publicly-funded but independent non-profit group provides more than 297,000 assists in family law and child welfare, adult criminal law, youth criminal law, immigration and refugee law.
The use of technology and changing the court system to deal with the pandemic has also created efficiencies that Panusa says could be just as effective after the pandemic is gone. One example he points to is an "advance duty counsel" system in which someone could connect with duty counsel remotely up to 14 days before a court hearing. The counsel can give preliminary advice, explain the process about how to apply for legal, how to request and obtain a Crown disclosure or a resolution offer, and even make a virtual court appearance on behalf of that person.
"By doing this ahead of time, it really streamlined the process, because these matters are almost impossible to do on a virtual basis when people just log in and there is no time ahead of the hearing to work these things out."
Among other innovative programs is the duty counsel triage project, which looks at how to appoint legal aid help to those charged based on whether there is a likelihood of jail. Usually, this is done in person at the courthouse, Panusa says. But the innovation is that, now, someone charged can call into Legal Aid Alberta, and the duty counsel gets back to that person by phone or teams. "We then have a protocol with the Crown where our DC, even though not the counsel of record, can receive disclosure to help determine whether they will qualify for legal aid.
This system "has a lot of advantages," Panusa says. "We can appoint lawyers more quickly, because we have information at hand that allows us to make better-informed decisions."
Another innovation is how Legal Aid can now more quickly help sexual assault complainants find legal help when their sexual history, relevant emails or text messages, and medical records come under scrutiny in a trial.
"So again, we have another innovative process so that a simple form sent by the Crown in the case can refer the complainant directly to us," Panusa says. "We can then assign counsel really quickly, often in the same day."
The process for emergency protection orders has also changed to a virtual method met with praise from complaints that are victims of violence. "They come to use fearing for their lives and the safety of their children," Panusa says. Using a virtual appearance protection order process, the complainants feel safer because "they don't have to face their abusers in prison."
For all the innovations with legal aid in Alberta, Panusa says it is important that Canadians understand that delays in the justice system threaten Canadian ideals of fairness and democracy. "I hope many of these innovative programs continue after the pandemic ends really as part of ensuring access to justice."