Law society pilot allows approved non-lawyers to provide services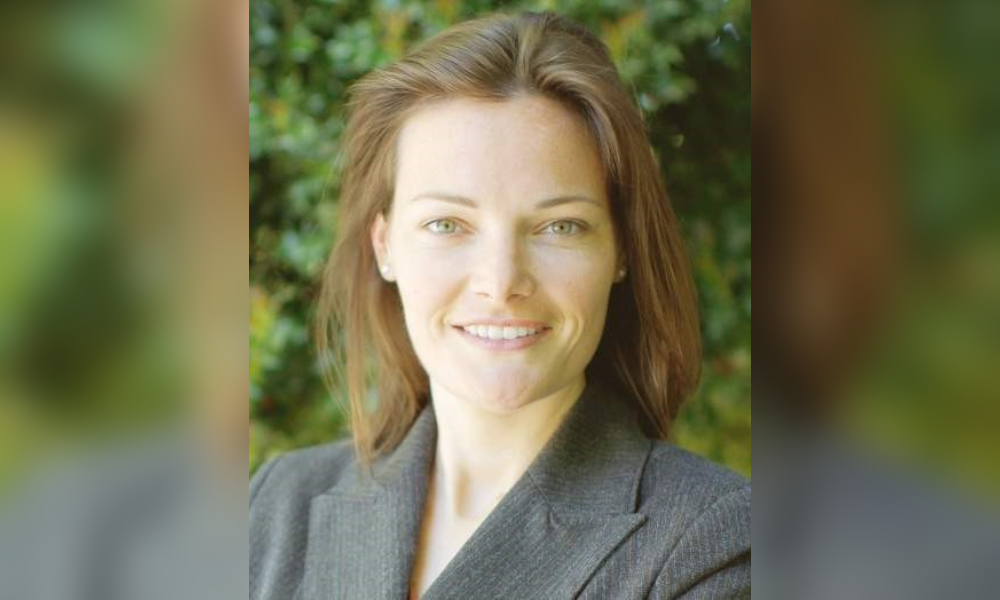 A service to provide legal services to those with dementia who come in contact with the legal system is among the projects approved by the Law Society of British Columbia's new "innovation sandbox" pilot.
Heather Campbell Pope, who has trained and worked as a lawyer but is now an advocate for people with dementia and their families, was recently given the green light to start the social enterprise Dementia Justice B.C., which she plans to launch this summer.
"I am sometimes contacted by people with dementia, or their families, when they have been arrested or charged with some offence," Campbell Pope says. "Until now, the best I can do, since I am not able to help with legal advice, is provide them with general resources or refer them on to another organization. But with this project approval I can do far more to help these people from a legal perspective."
She adds it is essential for people living with dementia charged with a crime to get a criminal defence lawyer. But often, they are also "looking for someone to bring that dementia lens to the issues" because of the nature of the condition and questions on the appropriate amount of criminal responsibility dementia sufferers should bear.
In a letter of approval for her project, the Law Society says that Campbell Pope will be allowed, through phone consultations and emails, to "help unrepresented individuals with dementia, and their families, understand and navigate the criminal justice system." If the person has representation, any further legal services for the individual must be coordinated in consultation with the lawyer.
In addition, Campbell Pope's service will provide advocacy support to people with dementia who enter the criminal justice system by writing letters to the Crown, correctional authorities, care homes and health authorities, and writing letters to custodians of health information regarding access to records.
Dementia Justice B.C. will also be able to carry out legal research and write memos or letters on dementia and criminal offences specific to an individual's case and prepare documents for use in a proceeding. Examples include:
preparing a human rights complaint if the individual has been "evicted" from or denied re-entry to their care home;
preparing a submission regarding a deportation order;
drafting written proposals for a conviction or sentence appeal;
applying for termination or exemption from the sex offender registry;
applying for compassionate release.
Lawyers and judges generally understand the legal issues associated with a crime alleged to have been done by a person diagnosed with dementia, Campbell Pope says. "What I hope to do by working with the defence lawyer and the court is to bring to the forefront the unique circumstances of dealing with an accused diagnosed with dementia."
One of the significant issues, Campbell Pope says, is that care homes are "understandably quite hesitant" to have someone charged with a violence-related offence in their facility. "The safety of staff and other residents is of primary importance, but these individuals also need somewhere safe to live that is equipped to handle their needs."
Pope Campbell says that cases of people with dementia caught in the criminal justice system are quite rare. "There are about 70,000 who have the disease, and very few of them will be arrested or charged."
However, when there are incidents of a person with dementia being accused or charged with some criminal offence, "the consequences for that person, and for that family can be drastic and devastating."
She notes that the range of incidents in which those with dementia get caught up with the law is broad — from something as simple as going to the store and walking out with something and being charged with shoplifting to charges related to harming or even killing a person in a long-term care facility.
One B.C. example is the 2013 case of a 95-year-old Vernon, B.C., man accused of killing his 85-year-old care home roommate. While charged with second-degree murder, the court ruled that his dementia made him unfit to stand trial. The incident occurred at the Interior Health's Polson Special Care Facility — a secure facility providing care for people with dementia complicated by psychiatric and behavioural issues.
The Crown found the man was in a delusional state at the time of the assault, arising from his advanced dementia. As such, the Crown concluded the public interest no longer required his prosecution. The case prompted gerontology researchers to argue that B.C. needs more specialized training for people working with dementia patients to prevent more attacks.
The challenge, Pope Campbell says, is that prisons are generally not well equipped to deal with the special issues of inmates with dementia. Even if a person with dementia charged with a violent crime is found to be unfit to stand trial, there is still the issue of what facility is equipped and willing to look after that person while keeping all safe.
Pope Campbell, who worked in B.C. for several years before moving back to her native Ontario, will be providing her services virtually for the foreseeable future. She also notes that Ontario has proposed a similar "innovation sandbox" program, and she plans to apply to that program when the process opens up. As well, she says, "I hope if more jurisdictions across Canada have these sandboxes, I can make my services national."
The LSBC launched the "innovation sandbox" in late 2020, looking to expand access to legal services by inviting proposals from individuals, businesses, and organizations seeking to address "unmet legal needs."
"Survey after survey reveals that a large portion of the public is not benefitting from the advice of a lawyer to assist with their legal problems," Craig Ferris, president of the law society, said when the innovation sandbox proposal was announced. He noted a high percentage of people with serious legal problems often never get any help from a lawyer.
Ferris says that the LSBC is looking at ways that paralegals might help increase the availability of legal services. The law society currently does not directly credential or regulate designated paralegals.
Instead, it does this through the regulation of the supervising lawyer, who is responsible for the designated paralegal's conduct. The title "designated paralegal" does not attach to the paralegal as a right and does not transfer with the paralegal from job to job or from supervising lawyer to supervising lawyer.