Criminal Conviction Review Group advised Lametti regarding whether miscarriage of justice was likely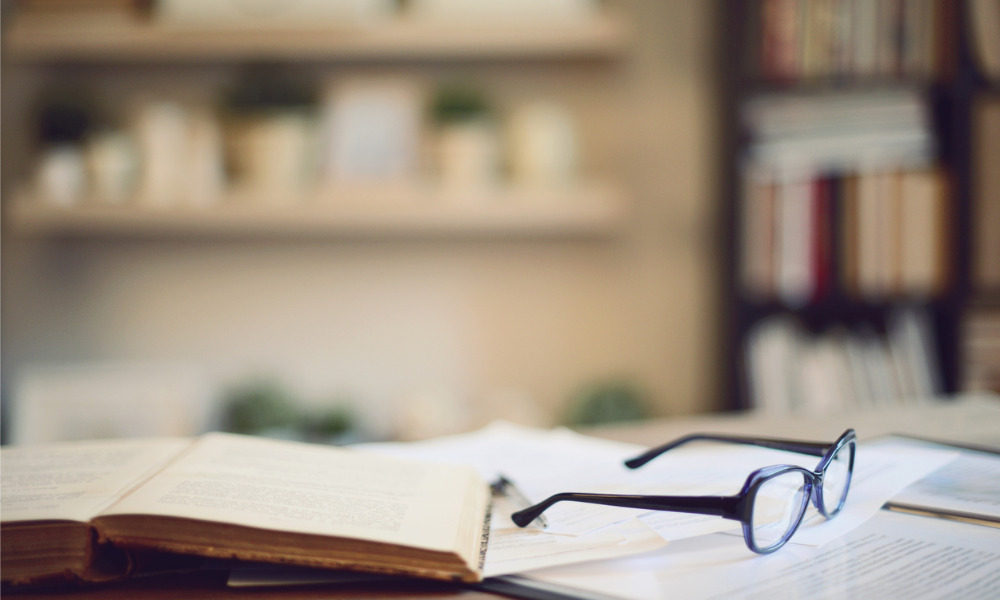 David Lametti, federal justice minister and attorney general, announced on Nov. 6 that he has ordered a new trial for a B.C. man convicted in the deaths of his two adopted sons after a review under the Criminal Code.
"Promoting a fair and impartial criminal justice system that respects the needs of victims while protecting against potential miscarriages of justice is crucial to furthering Canadians' confidence in our justice system," Lametti said in a news release from Department of Justice Canada.
In March 2019, Tomas Yebes filed an application for ministerial review under s. 696.1 of the Criminal Code, RSC 1985, c C-46 of his conviction on two counts of second-degree murder in 1983. The federal justice department's Criminal Conviction Review Group performed the review and advised Lametti regarding whether it was likely that a miscarriage of justice had occurred.
The federal justice minister will grant such application for review if he is satisfied that there is a reasonable basis to find that a miscarriage of justice has likely occurred, which will justify the ordering of a new trial or an appeal. He should look into all relevant information and should consider whether there are new matters of significance that the courts did not consider. He will not, however, make any findings regarding the applicant's guilt or innocence.
According to Yebes' testimony at trial, he informed his wife one night in February 1982 that he no longer wanted to live separately because he could not financially support two households. At that time, Yebes and the couple's two recently adopted sons were residing away from the family home because Yebes's wife found it difficult to adapt to the boys' presence in the family. Yebes stated that his wife initially seemed upset by the discussion but eventually appeared to accept what he said.
Yebes testified that his wife and their two daughters left Yebes's home at about 8 p.m., at which point the two sons were already in bed. He then went to bed himself sometime after 10 p.m. He later awoke to the smell of smoke and discovered the boys lying dead on a burning bed. A police officer responding to Yebes's call arrived at the home around 1 a.m.
Expert witnesses gave evidence that the two boys had been dead before the start of the fire, which had been deliberately set, with an estimated time of death between 10 p.m. and 12:30 a.m. The wife did not testify.
Yebes unsuccessfully appealed his conviction to the British Columbia Court of Appeal in 1985 and to the Supreme Court of Canada in 1987. In R. v. Yebes, 1987 CanLII 17 (SCC), [1987] 2 SCR 168, Yebes based his appeal on s. 613(1)(a)(i) of the Criminal Code, asking the Supreme Court to set the jury's verdict aside for being unreasonable or unsupported by the evidence.
The Supreme Court dismissed his appeal, stating that the appeal court understood and accurately applied the law. The appeal court found enough evidence to justify the jury's verdict and rejected any rational inferences providing an alternative to the conclusion of guilt, the Supreme Court found.
The Supreme Court said that a review of the evidence demonstrated that the jury's conclusion that Yebes had a motive and an exclusive opportunity to kill his sons was reasonably reached based on the evidence heard.
The Supreme Court disagreed with Yebes's argument that the appellate court should have considered the evidence of his wife, whom Yebes deemed a material witness. The Supreme Court said this contention was speculative because there was no evidence that the wife was present when the deaths occurred or would have had any knowledge about what occurred.
Section 696.1 of the Criminal Code of Canada provides that a person who has been convicted of an offence and who has exhausted all rights of appeal may apply to the minister of justice for a review of their conviction.
"Following a thorough review, I am satisfied that a new trial is necessary to ensure a fair process in the case of Mr. Yebes," Lametti said in the news release.