Cousin set fire to man's property twice; provocation a mitigating factor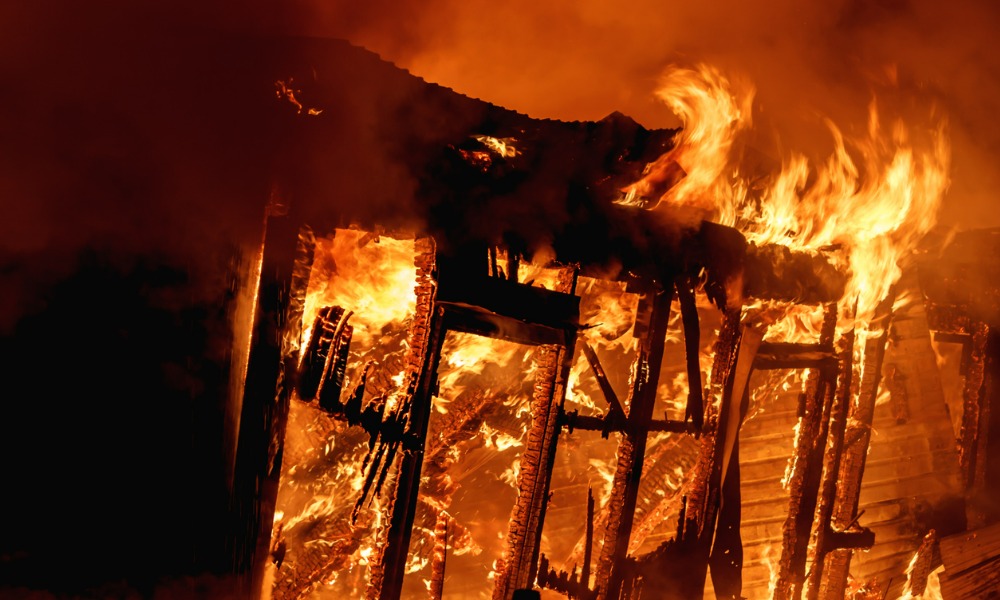 The New Brunswick Court of Appeal has reduced the sentence of a man who drove over his cousin after the latter burned down his property.
In Cormier v. R., 2022 NBCA 44, Shawn Cormier had a criminal record since 2015. After a conditional sentence imposed in 2019, he was admitted to various treatment facilities, achieved sobriety, and became a productive member of society.
In 2020, Cormier's cousin, who also had a criminal record, was looking for a place to store stolen property. Cormier refused to help and the two exchanged angry words. A few weeks later, the cousin set fire to Cormier's property. When his cousin lit a second fire, a shed burned to the ground along with several equipment and a vehicle. Cormier saw his cousin and drove over him with his pickup truck.
Cormier pleaded guilty to aggravated assault and was sentenced to a five-year term of imprisonment. The sentencing judge noted Cormier's guilty plea and his earlier rehabilitative efforts as mitigating factors, while the seriousness of the charge, his criminal record, and that he was still serviing a conditional sentence were aggravating factors
Cormier sought leave to appeal his sentence, arguing that there was an error in proportionality in failing to consider provocation. He argued that while the crime deserved significant punishment, his sentence reflected a sanction akin to those imposed upon offenders who bear a greater degree of moral blameworthiness.
The appellate court agreed.
Provocation affected moral blameworthiness
In determining the appropriate sentence, the appellate court ruled that the extent of Cormier's moral blameworthiness must be established.
Viewing the issue of provocation through the lens of moral blameworthiness, the appellate court ruled that Cormier's cousin's actions helped contextualize Cormier's anger.
While it remained unacceptable to take "justice" with one's own hands, Cormier's actions were not as significant as cases that involved careful planning or random victims, said the court.
As for the second ground of appeal, the appellate court found that there was no evidence as to the extent of the animosity between Cormier and his cousin, nor that it was longstanding. It was open to the judge to conclude that the crime was due to Cormier's dislike for his cousin, said the court.
The appellate court ruled that while vengeance can take many forms, moral blameworthiness may vary. Retaliation through careful planning and deliberation had more moral blameworthiness than one in a momentary lapse of self-restraint, said the court.
"The facts in this case do not allow the inference that exacting vengeance was in any way planned," said the court in allowing the appeal and reducing Cormier's sentence to three years' imprisonment.