'Testament to what feminist law reform can do:' lawyer at National Association of Women and the Law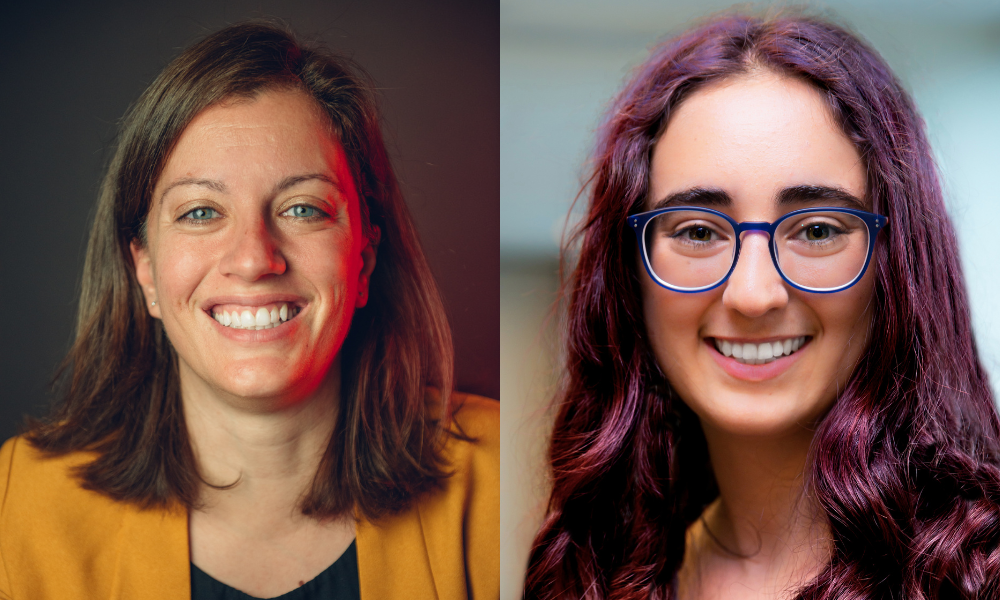 In 2021, a Kitchener, Ont., woman who was sexually assaulted by her ex-husband was criminally convicted and fined for sharing the court's written reasons with family and friends. There was a publication ban on revealing the woman's identity, and the ex-husband complained to police that she had violated it. The woman's conviction was overturned on appeal.
Bill S-12, the recently enacted federal legislation amending the publication ban regime, makes a situation such as the Kitchener woman's "practically impossible," says Pam Hrick, executive director and general counsel at the Women's Legal Education and Action Fund (LEAF).
"You don't want a situation where survivors can be charged in that circumstance for violating a ban on their own identity that is supposed to protect them."
Bill S-12, An Act to amend the Criminal Code, the Sex Offender Information Registration Act and the International Transfer of Offenders Act, received Royal Assent on Oct. 26. The bill places a duty on prosecutors to inform the subject of a publication ban that the ban exists and that they can apply to have it varied or revoked. The amendments clarify the communication that will not violate a ban, such as disclosure to a legal professional, healthcare professional, or a trusted acquaintance.
The changes also make it easier to remove or vary the publication ban in most cases, says Hrick. A person subject to a publication ban asks the prosecutor to have it removed or varied, and the prosecutor must do so on the person's behalf. If such an application is submitted, the court must vary or revoke the ban without a hearing. There is a hearing in circumstances where another person's privacy interests will be impacted, and the court is required to consider whether it can vary or revoke the ban in a manner that avoids affecting those privacy interests and the accused is not permitted to make submissions in the application, she says.
In addition to amending the publication ban regime, the legislation was partly a response to a Supreme Court of Canada decision that found sections of the sex offender registry unconstitutional. It also amended the Criminal Code to enhance victims' ability to receive information about their case post-sentencing.
The legislation "does a very good job in striking a balance between ensuring that survivors who want the publication ban on their identity are given that privacy protection and ensuring that those who do not are also able to make that choice and have that choice be respected," says Hrick.
A prominent advocate for publication ban reform was a group of sexual assault victims and complainants called My Voice My Choice. The group sought to raise awareness that courts almost always order publication bans in sexual assault cases without the consent or knowledge of the victim, says Suzanne Zaccour, the Director of Legal Affairs at the National Association of Women and the Law (NAWL). Because victims were not informed and could not opt out, they feared criminalization if they spoke out about their experience, she says. My Voice My Choice worked with NAWL and other lawyers and feminist organizations and consulted with the federal government on the reforms.They also submitted a brief to the Senate, as did the coalition of lawyers and organizations that NAWL was a part of.
"The idea was that first of all, victims should not be criminalized for sharing their own story," says Zaccour. "Second, it should be clear that there's a publication ban in place. They should be informed. And third, it should be very easy to remove it for the victims who don't want it."
The rare circumstances in which the victim's choice to remove a ban is not determinative include where there are several victims whose identities are connected, such as when the victims are sisters, she says.
"The reason why that is so important is that what the victims told us and told parliamentarians that when they get a publication ban against their consent, it feels re-traumatizing and feels like they're back in a situation where their wishes are not respected, similar to when they were sexually assaulted."
"They really wanted that autonomy to say, 'No, it's my story. It's my choice if I want to share it or not.'"
Zaccour says that it is essential that the government communicate these changes so that sexual assault victims are aware of them and that there is funding for legal advice and representation for victims. "The enforcement or application of these provisions is going to be important."
"This bill shows what can be accomplished when there's real consultation and working with the feminist experts," she says. "We've seen some bills where we're not consulted. The bill is rushed, and we see very poor results. Here, we were consulted in advance of the tabling of the bill and were consulted when the bill was tabled. Then we were given the opportunity to testify both at the House of Commons and the Senate."
"That makes a real difference, and that's a testament to what feminist law reform can do. We hope that's a process that's going to be repeated in other bills that affect women's rights."