A sensational Toronto murder trial this week is drawing attention to the issue of self-represented defendants in the court and their ability to cross-examine witnesses in sensitive circumstances.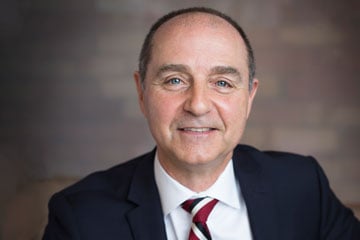 A sensational Toronto murder trial this week is drawing attention to the issue of self-represented defendants in the court and their ability to cross-examine witnesses in sensitive circumstances.
In this case, Dellen Millard is charged with first-degree murder in the death of Laura Babcock, a 23-year-old Toronto woman and Millard's purported girlfriend, who disappeared in 2012. Millard is representing himself at the Superior Court trial.
In court this week, Millard cross-examined Babcock's father as well as a former boyfriend on the witness stand. His line of questioning — which has reportedly included asking Babcock's father if he ever hit or abused his daughter, and asking the former boyfriend if Babcock had been his first sexual partner — has drawn rebuke from the trial judge for being repetitive and inappropriate.
The ability for Millard, Babcock's accused killer, to conduct his own cross-examinations of the victim's close family members raises questions about the viability of applications under s. 486.3(2) of the Criminal Code. That subsection stipulates that:
"In any proceedings against an accused, on application of the prosecutor or a witness, the accused shall not personally cross-examine the witness if the judge or justice is of the opinion that, in order to obtain a full and candid account from the witness of the acts complained of, the accused should not personally cross-examine the witness. The judge or justice shall appoint counsel to conduct the cross-examination if the accused does not personally conduct the cross-examination."
With the jury now retired to consider its verdict, Legal Feeds can report that the Crown did, in fact, make such an application, according to Crown prosecutor Jill Cameron. Two Toronto defence lawyers say it was certainly called for in this case.
"Being a father of two daughters myself, I can't imagine myself in a case where my daughter's accused killer was cross-examining me," Chris Murphy of Murphys Criminal Law in Toronto told Legal Feeds. "I would suspect I would be in such a compromised emotional state [that] my mind would not be clear enough to give a candid account."

"In my view, a 486.3 application is mandated here," says Toronto defence lawyer David Butt, who previously worked as a Crown prosecutor for 13 years, adding that "it would have been a good idea if . . . the judge granted it."
Although adversarial proceedings are often touted as the best way to get at the truth, Butt says, "What no one talks about is . . . the impact that adversarial proceedings have on victims who have to testify." Butt has acted for complainants in sexual-assault cases. In cases such as these, he says, "We need to be more concerned about the collateral damage we are causing.
"Section 486.3 is an excellent method of mitigating this damage to witnesses and should be used as frequently as possible. The criteria whether to use it should be applied with heightened sensitivity" in order to avoid such damage, he says.
Self-represented defendants may have an amicus curiae conduct questioning on their behalf — and that's better for themselves and the court, says Butt. One of the key purposes of counsel is to provide a bit of emotional distance to proceedings, he says, to have legal counsel question and argue on analytic rather than emotionally charged and anger-based grounds.
"When you don't have counsel, you get precisely [the latter]," he adds. "That is the problem with adversarial proceedings at their worst."
Not only would a 486.3-appointed counsel be kinder on vulnerable victims during cross-examinations, but they would better represent the accused than the accused himself would do and bolster public confidence in the justice system.
"In terms of fairness to the accused, he needs to be able to confront witnesses. But could the witnesses be just as ably confronted by a 486.3-appointed counsel?" asks Butt. What is gained by mandating amici curiae to question vulnerable witnesses is "a lot for the witnesses; this is their justice system, too. If they're raked across the coals by [the accused], what perception is there by them" of the justice system?
"You sacrifice nothing on the accused's side and enhance it on the witness side. And for anyone who watches that proceeding . . . public confidence is affected."
Butt says that, in his view, "the best thing we can have in any courtroom are two good opposing lawyers." Self-represented defendants can be "a big problem" in terms of drains on resources, abuse of vulnerable witnesses and a worse outcome for themselves; and, to the extent that the justice system has "self-reps," "we have a less than ideal justice process," including one that is less efficient, he adds.
Editor's Note: Story updated Dec. 13, 2017 to include note regarding Crown application under s. 486.3(2).