Davis Polk and Paul, Weiss advise parties in biggest deal of this week's deals roundup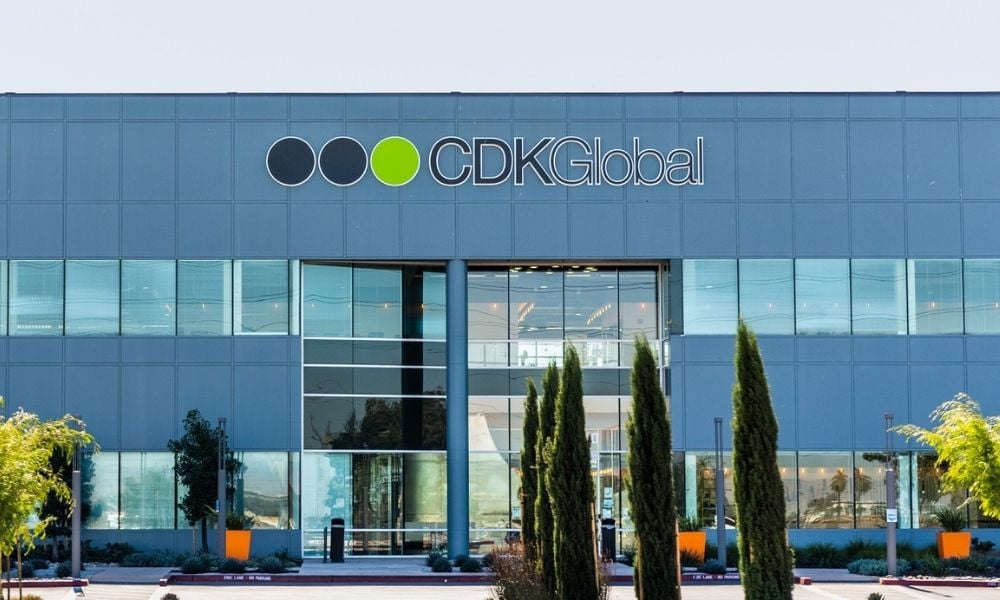 Brookfield Business partners, with legal advice from Davis Polk & Wardwell LLP, has agreed to acquired U.S.-based automotive retail technology company CDK Global for $10.5 billion, while four gold mining companies are participating in active deals announced this week. Companies in the U.S., India, Brazil, and the Kyrgyz Republic also took part in transactions.
Brookfield to acquire CDK Global at $10.5 billion enterprise value
Brookfield Business Partners, along with its institutional partners (collectively, Brookfield), entered into a definitive agreement to acquire CDK Global, Inc., an automotive retail technology company in Illinois, U.S., for a total enterprise value of $10.5 billion (US$8.3 billion). Brookfield Business Partners is a global business services and industrial company based in Toronto.
"In consultation with our outside advisors, CDK's Board of Directors carefully evaluated a range of strategic and financial alternatives over several months and determined that this transaction is superior to all other available alternatives," said Brian Krzanich, CDK's president and chief executive officer, in the company's news release on Apr. 7.
The parties expect to close the transaction in the third quarter of this year. The tender offer's closing is subject to certain conditions, including the tender of shares representing at least most of the total number of CDK's outstanding shares, the antitrust waiting period's expiration or termination, and other customary conditions. After that, CDK will no longer list its common stock on the Nasdaq Global Select Market. Upon the tender offer's completion, Brookfield will acquire all remaining untendered shares through a second-step merger at the same price.
Davis Polk & Wardwell LLP is legal advisor to Brookfield. Its corporate team includes Leonard Kreynin, partner; Cheryl Chan, partner; Albert Zhu, counsel; and Alistair Pimlott, associate. The team providing financial advice comprises Hilary Dengel, partner; Jonathan B. Brown, counsel; and Zoe Chen, associate. Pritesh P. Shah, partner, and Alison T. Chin, associate, are offering intellectual property advice. David H. Schnabel, partner, is the tax advisor. Jennifer S. Conway, partner, and Joseph S. Brown, associate, are executive compensation advisors. All members of the Davis Polk team are based in the New York office.
Paul, Weiss, Rifkind, Wharton & Garrison LLP is CDK's legal advisor, with Kyle Seifried and Scott Barshay, corporate partners, leading the team. The corporate team includes Caith Kushner, partner; David Huntington, partner; Michael Vogel, partner; David Sobel, counsel; and Jason Tyler, counsel. The litigation team comprises Aidan Synnott, partner; Geoffrey Chepiga, partner; and Steven Herzog, counsel. Rounding out the legal team are Lawrence Witdorchic, executive compensation partner; Scott Sontag, tax partner; Jonathan Ashtor, intellectual property partner; and Marta Kelly, antitrust counsel.
VerSe Innovation raises $1 billion in new funding round
VerSe Innovation, the India-based parent firm of news aggregator app Dailyhunt and short video app Josh, raised $1 billion (US$805 million) in a Series J funding round that Canada Pension Plan Investment Board led, said TechCrunch's news release.
"We look forward to supporting the next phase of VerSe Innovation's growth journey, which we believe will deliver strong risk-adjusted returns for the CPP Fund," said Frank Su, managing director and head of Private Equity Asia at CPP Investments, in a statement.
The Canada Pension Plan Investment Board, operating as CPP Investments, is a federal Crown corporation.
Ontario Teachers' Pension Plan Board, Luxor Capital, Sumeru Ventures, Sofina Group, and Baillie Gifford were also involved in the funding round.
Centerra reaches $982-million deal to exit Kyrgyz Republic
Centerra Gold, a Toronto-based gold mining company, entered into a global arrangement agreement with Kyrgyzaltyn JSC and the Government of the Kyrgyz Republic. Under the agreement, Centerra will buy back 26 percent of its equity from Kyrgyzaltyn for $982 million (US$ 776.4 million).
"This arrangement is expected to provide value to Centerra's stakeholders while allowing Centerra to move forward with a renewed focus on our core operations, including our Mount Milligan and Öksüt mines, where we expect to see continued strong operational performance," said Scott Perry, Centerra's president and chief executive officer, in the company's news release on Apr. 4.
The parties expect to close the arrangement no later than 90 days after the agreement's signing, subject to the satisfaction or waiver of the arrangement's conditions, specifically the full and final releases of all claims, the termination of all legal proceedings relating to the Kumtor Mine, and the support of Centerra's shareholders.
The Government of the Kyrgyz Republic, including both the Kyrgyz Parliament and the Cabinet of Ministers, approved the agreement, said the news release.
Kinross to sell Russian assets to Highland Gold for $860 million in cash
Kinross Gold Corporation, a Canadian-based gold mining company, entered into a definitive agreement with the Highland Gold Mining group of companies and its affiliates to sell 100 percent of its Russian assets for a total consideration of $860 million in cash (US$680 million), said Kinross Gold's news release on Apr. 5. Highland Gold is a Russian-focused gold mining company.
The transaction is subject to the Russian government's approval and the finalization of certain ancillary agreements.
CCL Industries to acquire Adelbras for $196 million
CCL Industries Inc., a Toronto-based specialty label and packaging company, signed a binding agreement to acquire Adelbras Indústria e Comércio de Adesivos Ltda. and Amazon Tape Indústria e Comércio de Fitas Adesivas Ltda. (collectively, Adelbras) for approximately $196.6 million (US$155.4 million). Adelbras is a privately-owned producer of adhesive tapes with headquarters in Vinhedo, Brazil.
"We are very excited to expand our highly successful operations in Brazil and welcome the Adelbras team to CCL," said Geoffrey T. Martin, CCL's president and chief executive officer, in the company's news release on Apr. 4.
The parties plan to close in the second quarter of this year. The debt-free, all-cash-purchase consideration is subject to customary closing conditions.
New Gold to redeem remaining outstanding 6.375 percent senior notes
New Gold, under the terms of the indenture governing its 6.375 percent senior notes due in 2025, issued a notice of redemption relating to the remaining $126 million (US$100 million) aggregate principal amount of outstanding 2025 notes on May 15, said the company's news release on Apr. 11.
New Gold is a Canadian-focused gold mining company. Cash on hand will fund this redemption.