'This deal is a great success story for biotech in Canada,' Baker McKenzie's David Palumbo says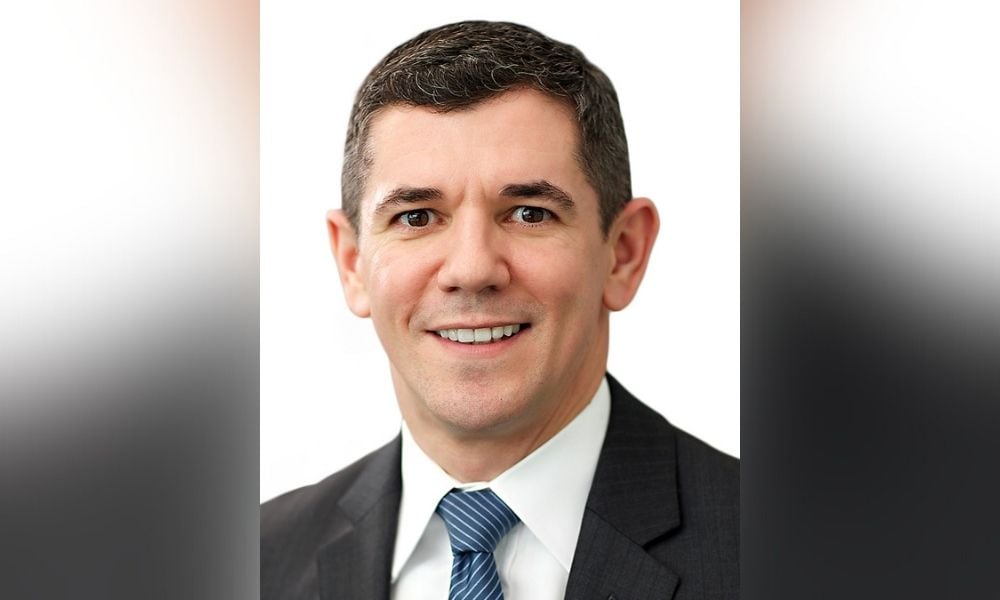 Pfizer completed its takeover of Trillium Therapeutics, a Canadian immuno-oncology company which develops therapies for cancer treatment, in a $2.8-billion deal.
As part of Pfizer's scientific research funding program, the Breakthrough Growth Initiative, the company had provided $31.5 million to Trillium in September 2020. Pfizer is in the process of enhancing its research and development portfolio, particularly in the oncology industry, the company said.
"This deal is a great success story for biotech in Canada," says David Palumbo, partner at Baker McKenzie, which advised Trillium.
The transaction engaged a wide array of practice areas and legal issues, he says.
"This deal touched every practice group in the Firm. In addition to the transactional team leading on the corporate and securities side, the deal involved extensive support from our competition and foreign investment, IP, regulatory, tax, employment, benefits, litigation, privacy and real estate specialists."
Trillium's legal team had to attend to the company's cross-border presence, its ongoing contractual relationships and had to deal with its team of employees, from various areas of the business, once the change of control took place, says Palumbo. The deal also involved Competition Act and Investment Canada Act considerations, which had to be "stickhandled through the process" while working with others on the U.S. equivalent, the Hart–Scott–Rodino Antitrust Improvements Act, he says.
"What this deal has shown is that there is an increasing level of scrutiny on merger control matters in transactions in Canada," says Palumbo. "Further, where there is a truly cross-border deal involving significant players, as with this transaction, there is a lot more coordination between the cross-border agencies than previously was the case."
Since the pandemic began, Pfizer saw an increase in growth that is largely attributed to its COVID business line, such as vaccines, vaccine booster shots, and the recently announced anti-viral pill, said a report published in MSN.com. The report added that in 2021, "Pfizer's stock has risen by nearly 40 per cent, outperforming the S&P 500 and its 25 per cent gains by a healthy margin." Pfizer's also saw revenue growth of more than 100 per cent.
Trillium also announced in a press release that Pfizer Oncology Research and Development group senior vice-president and chief scientific officer Jeff Settleman had joined Trillium's scientific advisory board.
"With Pfizer's global reach and deep capabilities, we believe our programs will advance more quickly to the patients we've always aspired to serve. We believe this is a good outcome for patients and our shareholders," said Trillium CEO Jan Skvarka.
With the completion of the takeover, Pfizer gained access to Trillium biopharmaceutical products intended to enhance immune system capacity to detect and destroy cancer cells. The products work with two lead molecules which is promising as "key immune checkpoint in hematological malignancies," said a press release by Pfizer. It added that "both molecules are also being tested to evaluate clinical potential in solid tumors."
Hematological malignancies are cancers that affect the blood, bone marrow, and lymph nodes. This classification includes various types of leukemia, multiple myeloma, and lymphoma. Blood cancers affect more than a million people worldwide and account for six per cent of all cancer diagnoses, globally, according to Pfizer.
"We are proud to bring Trillium's leading scientific talent and pipeline into Pfizer," said Chris Boshoff, Pfizer Global Product Development Oncology chief development officer. "Today's announcement combines Pfizer's research and global development capabilities with Trillium's innovative discoveries, allowing us to accelerate breakthroughs that change patients' lives."