Recent financing deals range from $125 million to $1.5 billion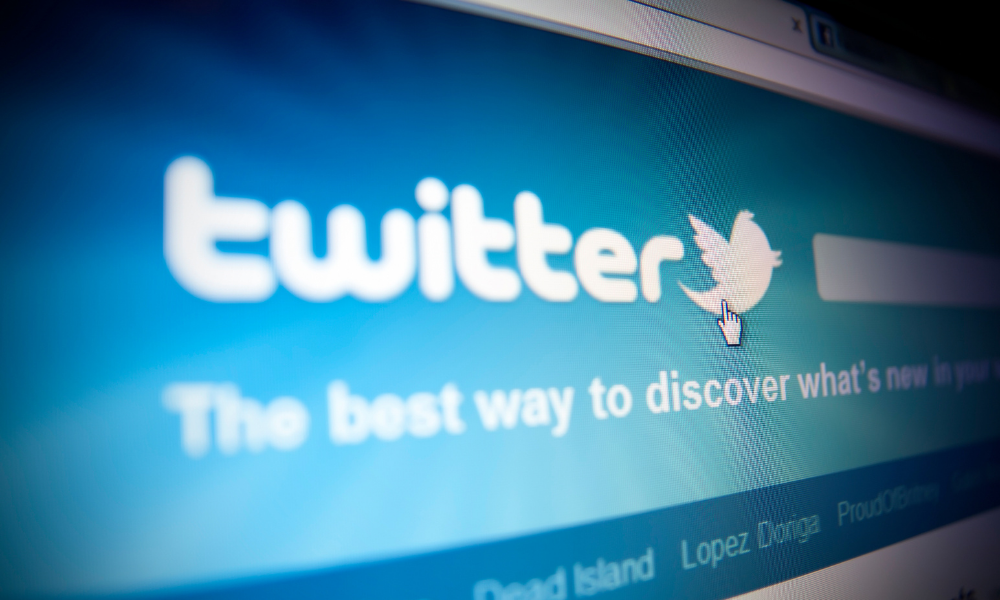 RBC and CIBC pledge $1.5 billion to help fund Twitter takeover
Royal Bank of Canada (RBC) and Canadian Imperial Bank of Commerce (CIBC) pledged a total of $1.5 billion into the lowest-risk loan available in the financing package to help Tesla CEO Elon Musk in his $56-billion bid for Twitter.
Led by Morgan Stanley and joined by RBC and CIBC, 12 banks in total will fund $32.5 billion out of the CDN$56-billion bid, in which RBC will finance $956.5 million, and CIBC will put up $510 million. Musk will use his own capital for the remainder of the acquisition.
Musk's bid is one of the largest leveraged buyouts in corporate history.
"The Twitter board conducted a thoughtful and comprehensive process to assess Elon's proposal with a deliberate focus on value, certainty, and financing," Twitter chairman Bret Taylor said. "The proposed transaction will deliver a substantial cash premium, and we believe it is the best path forward for Twitter's stockholders."
Musk said in a press release, "Free speech is the bedrock of a functioning democracy, and Twitter is the digital town square where matters vital to the future of humanity are debated."
The Home Depot Canada Foundation to invest $125 million for youth homelessness
The Home Depot Canada Foundation announced that by 2030, their recently surpassed $50 million pledge towards youth homelessness solutions will increase to $125 million.
A 2018 study available in Canadian Observatory on Homelessness Press outlines the continuing rise of youth homelessness in Canada. The study showed that 20 percent of the homeless population are youth and 50 percent of adults who experienced homelessness had their first taste of it before the age of 25.
The Home Depot Canada Foundation's increased investment will be geared toward helping homeless youth in three key areas – housing, community support, and employment readiness.
"We have been fortunate to partner with some of the country's leading experts on homelessness, helping to inform how we increase support to youth, expand our prevention work, and stay core to our mandate – to prevent and end youth homelessness in Canada," said Pamela O'Rourke, The Home Depot Canada vice president of merchandising and The Home Depot Canada Foundation chairperson. "We've seen the impact of this work in action and are thrilled with this next phase and how much more we can do to support youth in our communities."
The Foundation has supported 15 regional partners over the last several months and more than 850 community partners across the country since 2013 through The Orange Door Project Campaign, TradeWorx and innovation grants.
QuadFi receives $127 million funding from Crayhill Capital Management
QuadFi agreed to a new financing facility of up to $127 million from U.S.-based, minority-owned Crayhill Capital Management to provide personal loans to underserved groups, like youth and immigrants, that are usually turned down by traditional lenders.
As a company founded by first-generation immigrants, QuadFi aims to foster financial inclusion by offering an underwriting model that differs from traditional risk rating models, in that QuadFi's model considers the customers' future income, career trajectory, and, for immigrants, financial history they have built in the countries they have left.
"Canada welcomes 400,000 new immigrants every year—and they deserve access to fair and affordable financial products," said QuadFi co-founder and CEO Manny Nikjoo. "Our model incorporates credit data from their home countries, alternative data and open banking to provide accurate underwriting and deliver financial inclusion today."
Influencer marketing platform Mavrck raises $173 million to acquire Later
Mavrck, a U.S.-based influencer marketing platform for enterprise consumer brands, raised $173 million in a funding round led by global growth equity investor Summit Partners. The funding will be used to acquire Later, a Canadian social media marketing and commerce platform for small business owners and creators.
"Creators add tremendous value to brands, but the ability to measure that value remains a challenge – creating tension between brands and the creators with whom they collaborate. Together, Mavrck and Later are committed to building an ecosystem of trust between marketers and creators — powered by proprietary data and designed to add transparency to the compensation process and fuel the growth of the creator middle class," said Lyle Stevens, Mavrck Co-Founder and CEO. "Specifically, incorporating Later's social insights into the Mavrck platform will help brands search for creators based on historic traffic generated by Later's link-in-bio solution and, in turn, help drive a better brand fit. Creators become more desirable to brands when they've demonstrated an ability to convert consumers to action, improving their likelihood to monetize and collaborate with leading global brands."
Later will continue to operate as a standalone product and business unit but will work together with Mavrck to capitalize on significant opportunities that will benefit both brands and creators.
"We've built a phenomenal platform designed to help small businesses and entrepreneurs to manage their digital marketing, commerce, and customer relationships all in one place. Our notable scale is a result of the commitment we've placed on our role within that ecosystem," said Roger Patterson, Co-Founder and CEO of Later. "Later's leading technology paired with Mavrck's enterprise social proof platform will expand on that value even further. Together we'll nurture a symbiotic relationship between creators and brands, helping both to drive meaningful results to grow their businesses."