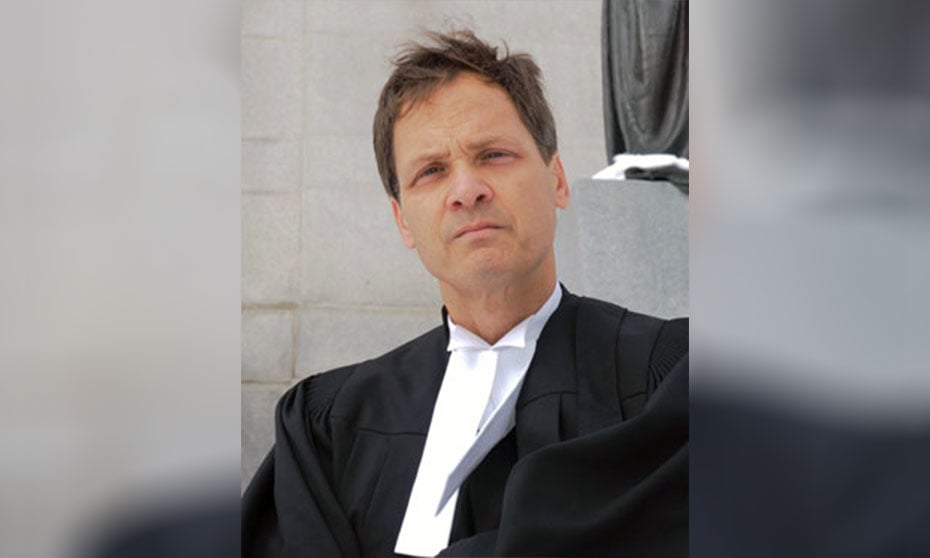 In a dramatic reversal, last week the Supreme Court overturned what had been called a "game-changing" decision by the Federal Court of Appeal and ruled that non-unionized employees of federally regulated businesses are entitled to similar protections against dismissal as those afforded to unionized workers.

Last Thursday, the SCC ruled six to three in the case of Wilson v. Atomic Energy of Canada Ltd. In February 2015, the Federal Court of Appeal [link] had held that federally regulated employers may dismiss employees without cause. The general consensus previously was that employees governed by the Canada Labour Code could only be terminated for just cause.

The decision affects half a million non-unionized employees working in banks, telecommunications, airlines and other federal enterprises.

"It sets the law to what we thought it was prior to the Federal Court of Appeal decision. We've gone back to what most people thought the legislation meant prior to adjudicator Wakeling [in Knopp v. Western Bulk Transport Ltd.]," says Stacey Ball of Ball Professional Corporation who was counsel for the intervener Canadian Association for Non-Organized employees. "Basically, you can't dismiss someone on a without-cause basis. The employee has a substantive right to challenge their dismissal now — that's been reconfirmed."

The decision was disappointing to Ronald Snyder, partner at Fogler Rubinoff LLP in Ottawa who represented Atomic Energy of Canada Ltd in the case. He calls it "unsettling" with "very significant consequences."

"This decision will undoubtedly be regarded by all federally regulated companies across Canada as a highly disappointing and disconcerting one," he says. "The Supreme Court is essentially taking the position that non-unionized employees of federally regulated companies enjoy the same guaranteed job protection as unionized employees. They are entitled to job security for life unless that very high threshold test of just cause can be established to dismiss them."

Snyder says the dissenting justices used "strong language" such as "circular reasoning" and "reliance on frail evidence" to characterize the majority's reasoning that underlies the "unsettling nature of this decision."

"Provincially regulated employers have for decades enjoyed the right to dismiss employees on a without-cause basis to efficiently manage their human resource compliment, which could include terminating employees who simply proved, for one reason or another, to no longer be a good fit," says Synder. "Unfortunately, this Supreme Court decision effectively denies this same right and flexibility to federally regulated employers who have to continue to expend significant time, money and resources in the hopes of building a case of just cause against the employee."

Ball says when the Federal Court of Appeal decision came out in 2015, he "just thought it was so wrong."

"The approach of the Federal Court of Appeal was to neuter the Canada Labour Code," he says. "Why would parliament go through that attempt to create rights similar to what employees have in the labour unionized context where arbitral jurisprudence is applied and then just say Common Law applies? It doesn't make sense."

Unionized employees who are terminated have long had the ability to seek reinstatement with back pay or other forms of compensation before independent labour arbitrators. This right has now been reconfirmed for non-unionized employees as well.

"This is an extremely important judgment and confirms that employees of federally-regulated corporations and agencies cannot be terminated from their jobs except for just cause," said employment James LeNoury in a statement. LeNoury represents Wilson and argued the case before the Supreme Court.

"It overturns the Federal Court of Appeal ruling and brings the meaning of 'unjust dismissal' under the Canada Labour Code in line with the accepted interpretation that had been followed by the vast majority of adjudicators since the law's introduction in 1978."

The core issue in this case was whether federally regulated employers could dismiss employees without cause.

Wilson was dismissed in 2009 after four years with federally regulated AECL. Although he'd been provided severance pay, he sought written reasons for his dismissal. Wilson suspected AECL's motive was reprisal for earlier allegations of corruption in the department where he'd worked. The company provided a letter stating Wilson was terminated on a non-cause basis and therefore refused to provide reasons. The Federal Court of Appeal upheld AECL's decision.

The decision by Justice David Stratas in 2015 had been referred to by some lawyers as an "almost Supreme Court-style level of analysis." He had referenced many cases, and in particular wrote that, ". . . I largely agree with adjudicator Wakeling in Knopp v. Western Bulk Transport Ltd., [1994] C.L.A.D. No. 172] supra at paragraph 77:

"In conclusion, Divisions X, XI and XIV of Part III of the Canada Labour Code do not jettison the common law principles which govern the termination of an employment relationship. Had Parliament intended to implement a drastically different legal order in which common law principles played no role, it would have said so in plain language. In enacting Division XIV of Part III of the Code, Parliament created another forum besides the courts to hear complaints of unjust dismissal and granted Code adjudicators remedial powers common law judges are without."

"But six judges said he was wrong on the Canada Labour Code," says Ball.

Ball says the minority opinion of the other three SCC judges was "ideologically driven" along the lines of what rights employers should have and the attempt by the Federal Court of Appeal was to interpret legislation in a manner to give employers those rights.