McCarthy Tétrault examines legal background of case and implications for anti-corruption compliance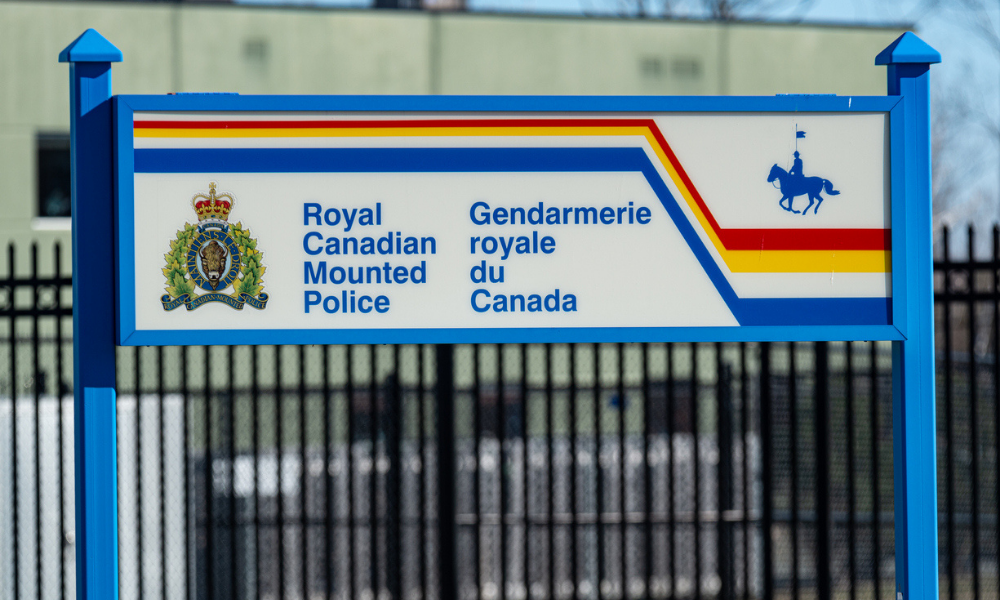 SNC-Lavalin Group Inc. has welcomed the Directeur des poursuites criminelles et pénales' offer to negotiate a remediation agreement resolving certain charges, marking the first time a Canadian company has received an invitation to negotiate this type of agreement.
According to the RCMP's news release, its national division's sensitive and international investigations section conducted Project Agrafe, a comprehensive investigation of allegations of criminal wrongdoing involving SNC-Lavalin Inc. and SNC-Lavalin International Inc., two Quebec-based corporations. Normand Morin, former vice-president of SNC-Lavalin, and Kamal Francis, former vice-president of SNC-Lavalin International Inc., were arrested on Sept. 23 in connection with this investigation.
The two Montreal-area men, alongside SNC-Lavalin Inc. and SNC-Lavalin International Inc., are facing the following charges under Canada's Criminal Code: forgery (s. 366), conspiracy to commit forgery (s. 465/366), fraud (s. 380), conspiracy to commit fraud (s. 465/380), fraud against the government (s. 121) and conspiracy to commit fraud against the government (s. 465/121). They were released from custody and were scheduled to appear before a Montreal court on Sept. 27.
"We remain committed to disrupting, deterring and preventing both domestic and foreign corruption, and aim to bring individuals and companies involved in these types of crimes to justice, regardless of when they were committed," said Denis Beaudoin, inspector at the Sensitive and International Investigations section, in the news release.
In a press release on Sept. 23, SNC-Lavalin Group Inc. said that it fully cooperated with authorities during the investigation and acknowledged the charges regarding alleged offences taking place in the period from 1997 to 2004 concerning the Jacques Cartier Bridge Refurbishment project, which was a $128 million contract wherein SNC-Lavalin was a 50 per-cent consortium partner.
"I want to emphasize that these charges stem from events that took place nearly 20 years ago, involving former employees who left the company years ago and who no longer have any involvement with our organization," said Ian Edwards, president and chief executive officer of SNC-Lavalin Group Inc., in the press release. Edwards added that the past conduct of certain former employees does not represent the organization's current values and ethical standards.
A post on the website of McCarthy Tétrault LLP explained the legal background and implications of such a remediation agreement. As defined in the Criminal Code, this type of agreement seeks to promote voluntary disclosure, denounce an organization's wrongdoing and the harm felt by victims or the community, and to hold the organization accountable through effective, proportionate and dissuasive penalties.
According to the post, for a remediation agreement to be available to an organization alleged to have committed a prescribed offence, the attorney general should consent to the negotiation of the agreement, and the prosecutor should opine:
that there is a reasonable prospect of conviction with regard to the offence
that the act or omission did not likely cause serious bodily harm, death or injury to national defence or national security and was not committed at the benefit of, at the direction of or in association with a criminal organization or terrorist group
that negotiating the agreement would be in the public interest and would be appropriate in the circumstances
The agreement may compel the payment of financial penalties and disgorgement, and its final terms need judicial approval, the post said. This news is significant to Canadian companies, which should be aware that the impacts of engaging in conduct breaching anti-bribery and anti-corruption laws may be significant and far-reaching, the post added.
Organizations can benefit from regularly reviewing the implementation and execution of their anti-corruption compliance controls, suggested the post, which listed the basic elements of such compliance programs, per directions provided by Canadian courts and enforcement authorities.
The authors of the post were Toronto-based lawyers at McCarthy Tétrault: John Boscariol, partner and international head of the firm's trade and investment law group; Andrew Matheson, partner and head of the national white collar and investigations group; Robert Glasgow, a partner in the international trade and disputes group; and Ashley Taborda, associate in the litigation department who focuses on international trade law.