The risks of ESG-related lawsuits have increased in light of climate change, social movements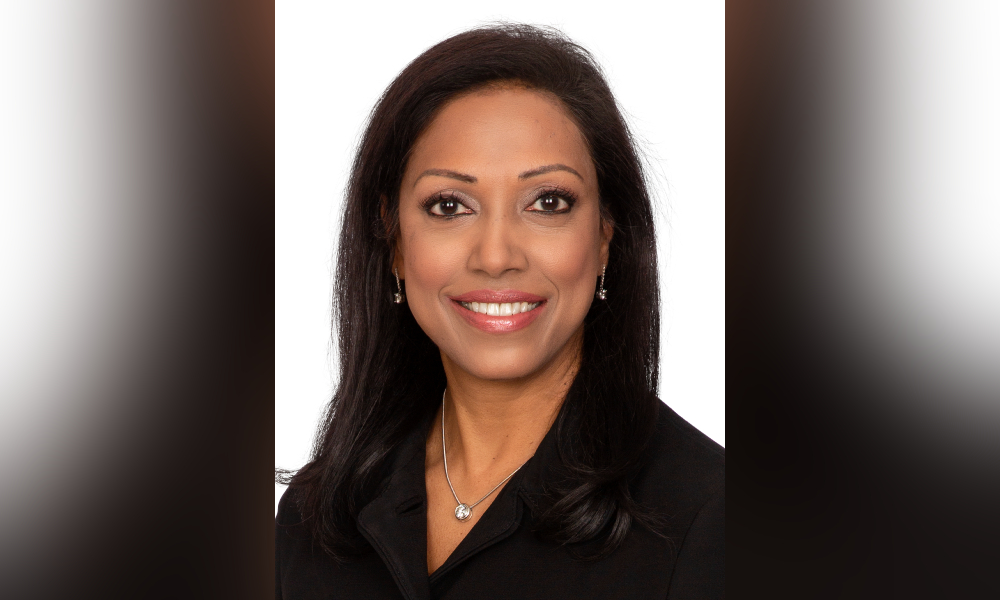 Corporate Environmental, Social and Governance matters were most recently thrust into the spotlight with the Supreme Court of Canada's March decision in Reference re Greenhouse Gas Pollution Pricing Act, in which it ruled that the federal government's carbon pricing regime was constitutional.
But beyond the social responsibility that governments and corporations may have for managing climate change, the risks of ESG-related litigation have become all too real, say lawyers who work in environmental law and the oil and gas sector.
Boards of directors must govern themselves accordingly.
"People have to be mindful of the fact that ESG isn't just voluntary," says Radha Curpen, Vancouver managing partner for Bennett Jones LLP and co-head of the firm's environmental and Aboriginal Law group. "It's important to remember [that] there's a legal foundation for ESG," that is "supported by legislation, and is supported by the common law."
Once matters like climate mitigation become actionable from a liability standpoint, "everybody starts to really then focus on it from that risk perspective," says Stephanie Stimpson, a partner in Torys LLP's Calgary office whose practice includes working with oil and gas companies, and including board and governance matters.
A recent Bennett Jones report, Defining and Driving ESG Within Your Organization, notes that "over the last few years, we have seen an increase in the number of shareholder proposals, litigation and regulatory action being commenced in relation to ESG-related disclosure." This can relate to:
a perceived failure by organizations to include in their public disclosure an adequate response to ESG matters;
inconsistent disclosure or the failure to inform stakeholders of ESG matters that are viewed by such stakeholders as material to business operations
a perceived failure by organizations to include in their public disclosure an adequate response to ESG matters; and
inconsistent disclosure or the failure to inform stakeholders of ESG matters that are viewed by such stakeholders as material to business operations.
"More shareholder proposals around ESG disclosures can be expected in the future, as well as litigation and regulatory action," the authors noted in their report.
Legal risks being captured under the broad umbrella of ESG include corruption and workplace safety, says Stimpson, and can extend to foreign jurisdictions as it did in the case of Nevsun Resources Ltd. v. Araya, where in February 2020 the Supreme Court decided the workers' lawsuit for violations of customary international law in Eritrea could proceed against the Canadian mining company. And although boards have already been managing those types of risks for a long time, there is now increased attention on the broader set of governance and social criteria coming not only from laws, but from heavier investor and reputational pressures, she says.
"The ESG lens is applying to all of this." Boards of directors are looking at ESG through not only the risk lens but also the opportunity lens, says Stimpson. First, good ESG management provides "an opportunity to show good corporate behaviour" around ESG that applies broadly across the organization and, if properly executed, creates value by lowering the cost of capital and improving corporate performance. From the litigation standpoint, "it serves as a risk-management tool."
Greenwashing — conveying a false impression or providing misleading information about how a company's products are environmentally sound — has become an important issue, Stimpson says.
A Torys bulletin on board accountability notes a rise in claims in the U.S. and Canada against companies and boards, including for climate, environmental and social impacts, corporate disclosure litigation for securities fraud and false advertising, and against parent companies for subsidiaries' activities. Lawsuits have been filed against major U.S. corporations such as Oracle, Facebook and Cisco claiming securities fraud on the grounds that companies failed to appoint racially diverse officers and directors while publicly declaring their commitments to diversity. And in December 2020, a lawsuit was filed on behalf of current and past Black federal employees that claimed systemic racism and discrimination against the Public Service of Canada.
Find out what is the penalty for misleading advertising in Canada in this article.
"It is now coming down to accountability," she adds; "companies are getting called out for social-washing and greenwashing, where they're making commitments [but] they're not actually putting action plans in place to execute on those commitments." This can result in reputational damage as well as legal liability.
Omitting or misstating material information in an issuer's required continuous disclosure documents can expose the corporation as well as its management and directors to regulatory or civil liability, Curpen told Canadian Lawyer.
"Directors may make mistakes without being held liable for those mistakes — as long as they can show diligence and honesty," says Curpen. "This rule is applied to assess the duty of care of directors, but not to assess disclosure obligations."
Increased public attention around climate change-related risks and impacts, combined with the introduction of national laws and international commitments designed to combat such risks, have inspired climate change litigation, she adds.
"Generally, climate change litigation falls into two categories," Curpen says: lawsuits against corporations, which are private law actions, and suits against the government, or public law actions. On a global scale, "it is governments that continue to bear the brunt of civil claims relating to climate change, but claims are being launched or threatened against corporations as well.
"Overall, in the litigation context, we have seen various levels of government, including municipal and state actors, actively pursuing claims or other sources of recourse against private entities for climate-related 'wrongs.' The obligation of directors to consider the implications of ESG issues is grounded in the duties the directors owe to the corporation -- and therefore boards must have oversight of these issues."