Cindy Blackstock says money doesn't address Canadian Human Rights Tribunal systemic discrimination ruling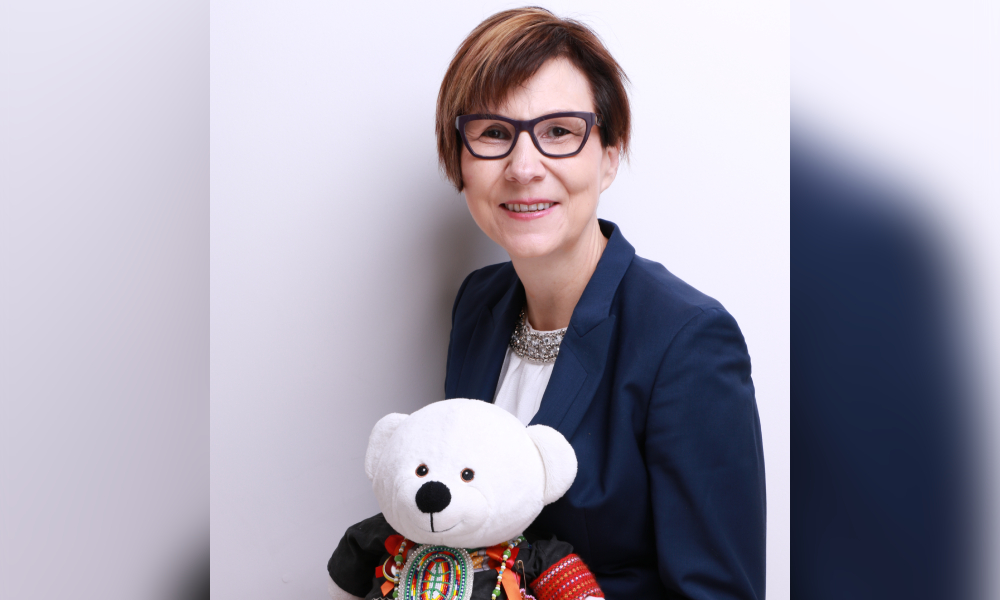 The federal government's recent announcement awarding $542 million to Indigenous groups for children and families is a drop in the bucket compared to what is needed to end systemic discrimination and live up to a landmark 2016 Canadian Human Rights Tribunal decision, says the head of The First Nations Child and Family Caring Society.
"When you unpack the announcement, there really isn't a lot of money in there," says society executive director Cindy Blackstock. "And it's spread over a long period of time."
In an email obtained by Canadian Lawyer outlining details of the funding, $425 million of the total amount announced will support "capacity-building activities" over the next five years. It is meant to "enable First Nations, Inuit and Métis groups to work within and across their communities to build strong foundations for a successful transition toward the exercise of jurisdiction."
Another $73 million is meant to support Indigenous governing bodies in coordinating and participating in discussions towards reaching an agreement. As well, nearly $10 million over two years is available to support "First Nations, Inuit, and Métis engagement to advance the co-development of the implementation process."
There is also $35 million for internal services for human resources at Indigenous Services Canada and Crown-Indigenous Relations and Northern Affairs Canada to support these activities.
Says Blackstock: "When you consider there are 633 First Nations, that money doesn't go far."
As well, Blackstock says the announcement of Nov. 27 does not refer to the CHRT's ruling. In addition to concluding Canada discriminated against First Nations children by underfunding the welfare system, it ordered the federal government to pay compensation of up to $40,000 each to First Nations children on reserves and in Yukon unnecessarily taken into care since Jan. 1, 2006.
The federal government is "putting up a smoke screen of sorts," Blackstock says. It's saying, "don't look at the fact that [Ottawa] has been found to have been racially discriminating against children in ways that cause unnecessary family separations, and even the deaths of some children. Look over here at the money we're giving you, which isn't even enough."
The most recent funding announcement is part of what the Canadian government says is a commitment to transfer control over child and family services to Indigenous governing bodies.
In 2019, Parliament passed a law to reform the system, requiring that children on reserves have access to services equal to those who live off reserves. The legislation also recognizes that Indigenous people's constitutional right to self-government includes the right to run their welfare agencies.
"We are keeping our promise to give them the support they need to keep children within their families and their communities, so they can grow up surrounded by the strength of their culture to achieve their full potential," Prime Minister Justin Trudeau said in announcing the money.
But Blackstock says this legislation, which went into effect Jan. 1, is seen by many as "an escape hatch" from the CHRT's ruling on equitable funding for Indigenous child and family services.
"As we see it, First Nations regularly raised the need for this legislation to include binding language on funding. Canada has not done that, and therefore there's no clear funding obligations for Canada in that bill."
What is also concerning, Blackstock says, is that the federal government keeps challenging the CHRT's rulings. She points out that the tribunal has issued many compliance orders related to its decision on the payments of up to $40,000 for individuals impacted by the child and family welfare system.
There was also an order that the federal government fund prevention services to enhance family wellness and prevent children from going into care. But Blackstock says the federal government won't fund the buildings to hold the prevention programs or house prevention staff in Indigenous communities, many of which have housing shortages.
Another CHRT dealing with non-compliance to the ruling is set for January, Blackstock says, adding that "we are waiting for the tribunal to finalize its order on compensation." She expects that Ottawa will continue to fight that compensation order and that the case will end up in the Federal Court of Canada for judicial review.
"I think that what is driving this is a colonial mindset," Blackstock says. The federal government wants to "call the shots" and thinks, "Indigenous people should be grateful for what they are given."
"The problem with that is that these inequalities [in the child welfare system] have been known for more than 100 years."