Amendment to address Truth and Reconciliation Commission's Call to Action No. 94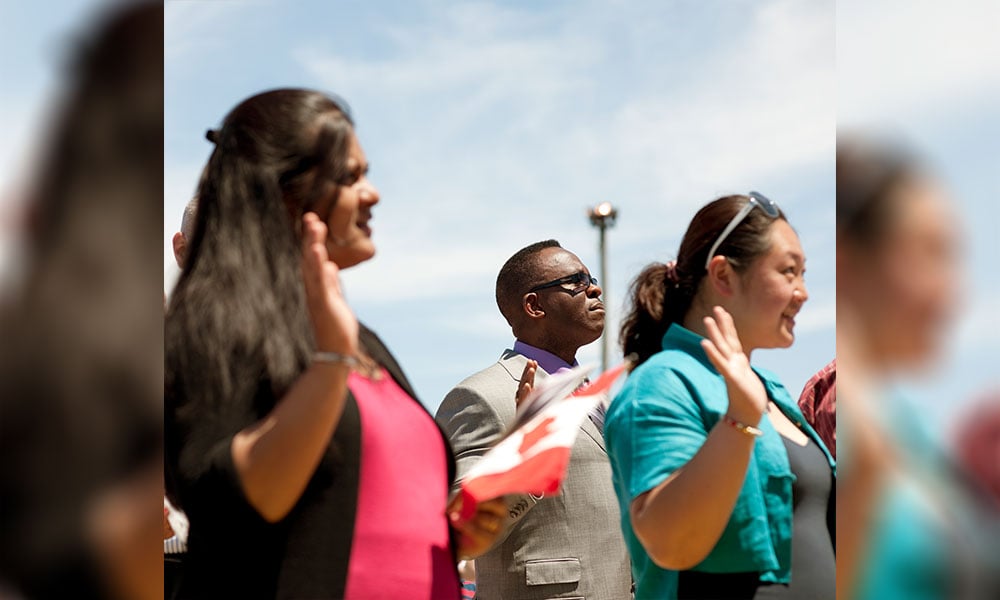 A bill seeking to amend the Citizenship Act, so that the oath of citizenship will include a reference to Indigenous rights, has been tabled in Parliament.
If changed, the oath for new Canadians will be amended to note that the Constitution "recognizes and affirms the Aboriginal and treaty rights of First Nations, Inuit and Métis Peoples," according to a news release from Immigration, Refugees and Citizenship Canada.
The proposed amendment, reached after consultation with national Indigenous organizations, reflects the government's declared commitment to support the recommendations in the final report of the Truth and Reconciliation Commission (TRC), as well as the United Nations Declaration on the Rights of Indigenous Peoples.
Minister of Immigration, Refugees and Citizenship Marco E. L. Mendicino, who introduced the Oath of Citizenship bill before Parliament, said that the change would help new citizens honour "the significant role of Indigenous Peoples in forming Canada's fabric and identity."
Minister of Indigenous Services Marc Miller said in the news release that the amendment, if adopted, would "create a foundation for a stronger, more prosperous and inclusive Canada." Minister of Northern Affairs Dan Vandal added that such a change would also strengthen Northern Policy, to the benefit of Northerners and all Canadians.
And Minister of Crown-Indigenous Relations Carolyn Bennett termed the calls to action of the TRC "an important roadmap for all Canadians" and said that the proposed change would address the 94th item, which calls upon the federal government to replace the oath of citizenship.
"Reconciliation requires that a new vision, based on a commitment to mutual respect, be developed," Senator Murray Sinclair was quoted as saying.
"Part of that vision is encouraging all Canadians, including newcomers, to understand the history of First Nations, Métis and Inuit including information about the treaties and the history of the residential schools so that we all honour the truth and work together to build a more inclusive Canada."