Stephen Glanzberg no longer eats alone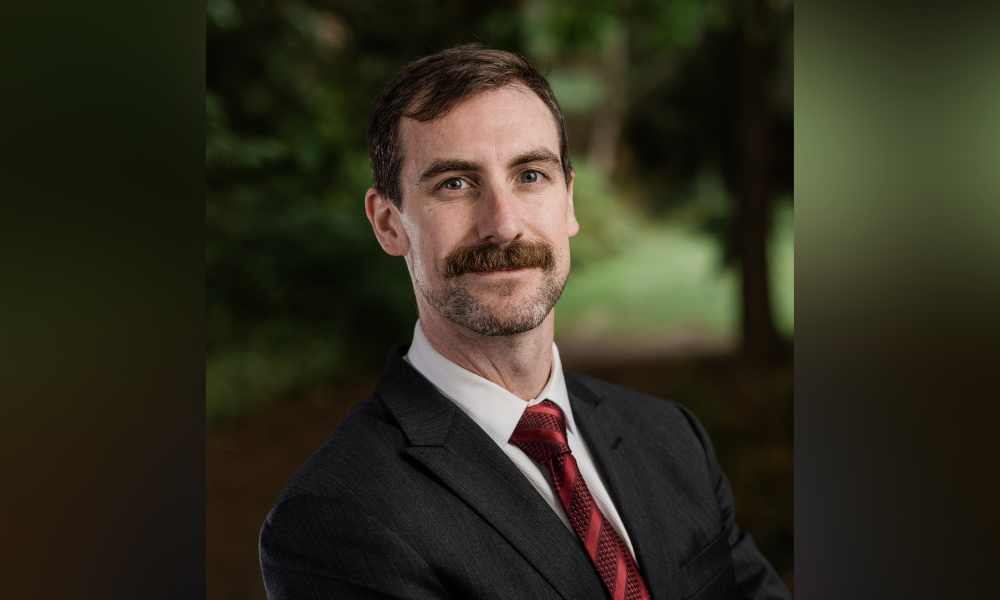 Fifteen years after the debut of the coming-of-age teen comedy Superbad, a lot of people still recognize Stephen Glanzberg's name - even if the spelling isn't quite the same.
"One time I took my car into Canadian Tire to put on winter tires, and when I got it back, there was a container of pudding, a spoon and a little note that said 'enjoy'," says Glanzberg, who now practices family law at Clark Woods LLP in Coquitlam, British Columbia.
For those who don't know, the pudding references one of the many iconic lines in Superbad, written by Seth Rogen, who went on to success after Hollywood success, and his friend Evan Goldberg. Specifically, Rogen's character says: "So I gotta sit and eat my dessert alone like I'm (expletive deleted) Steven Glansberg." (And yes, the spelling is different.)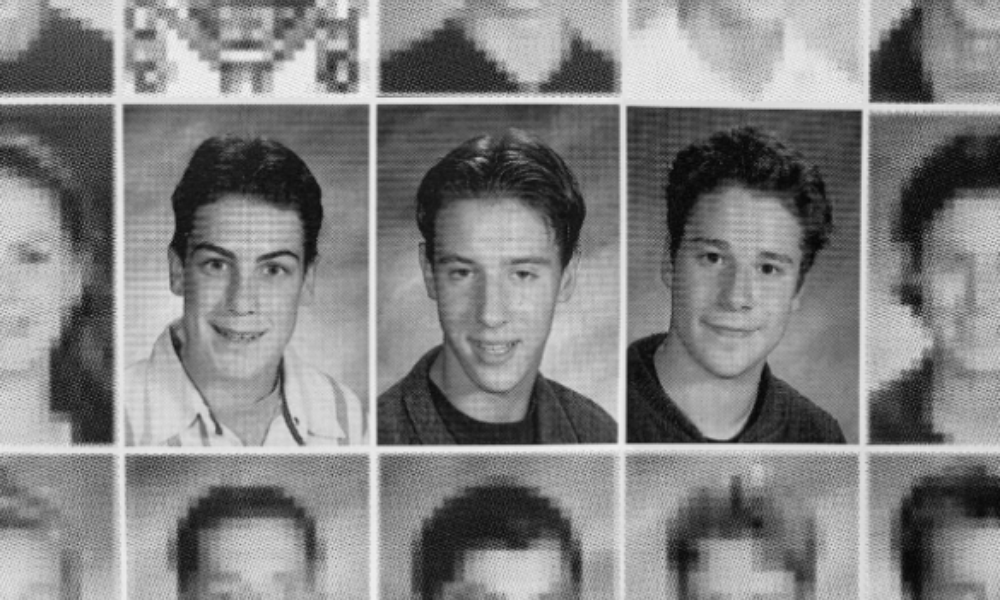 Stephen Glanzberg, Evan Goldberg and Seth Rogan in high school
Google any part of that phrase, and you'll likely end up with thousands of hits referencing Superbad and that specific scene, often with a frame of the hapless Superbad Glansberg sitting alone with his pudding container.
And while there might be others named Steven/Stephen Glansberg/Glanzberg out there, the moniker's use in Superbad comes from the desire to name as many friends as possible in their first big project outside of Judd Apatow movies, a cult classic since being released in 2007.
Rogen and Goldberg submitted their screenplay to Judd Apatow, who directed Knocked Up and The 40-Year-Old Virgin. The producer was impressed and helped turn the script into Superbad, focusing on two socially inept teenage boys about to graduate high school.
Goldberg and Rogen started working on the screenplay in high school. By the time it was produced, Rogen was not of the right age to play one of the main characters, Seth and Evan, but he does make an appearance in the film as a police officer. Seth and Evan ended up being played by Jonah Hill and Michael Cera.
Glanzberg, Rogen and Goldberg were close friends at Point Grey Secondary School in Vancouver. However, the friendship between Rogen and Glanzberg started earlier when they both attended a private Jewish elementary school.
Says Glanzberg: "The joke is, it was their first movie independent of Judd Apatow. They were making this one on their own [though Apatow was the producer]. And they wanted to throw in as many of their friends' names into the movie as they could. So, I'm not the only one who got a shout out. A bunch of our friends get referenced in the movie."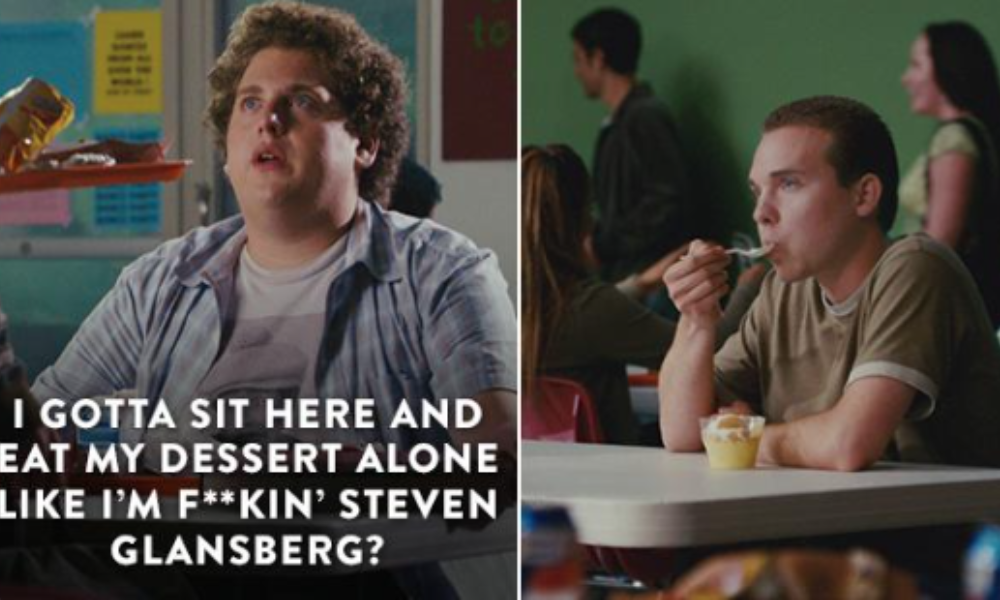 Hapless Steven Glansberg in Superbad
That includes Sammy Fogell, now a Vancouver-based real estate agent, whose character in Superbad uses a fake ID, with just the one memorable name "McLovin" on it, to buy alcohol. Says Cera's character: "McLovin? What kind of a stupid name is that, Fogell? Are you trying to be an Irish R&B singer?"
Glanzberg says that while there aren't that many of his clients who bring up his association with Superbad, the lawyer doesn't know if they are just too shy to mention it, "or perhaps they are the wrong demographic when it comes to being fans of teen coming-of-age movies." Still, he gets a lot of double-takes when people hear his name.
"One time, I am trying to set up my cell phone voice mail, and I end up talking to someone in customer service. The person hears my name and there is a long pause and asks, 'like from the movie?' And I say 'yeah, yeah, but I'm just trying to get my cell phone activated.'"
And the connection occasionally comes up in the courtroom, Glanzberg says, referring to one trial where his client's ex asks about the name and admits he is now obsessed with Glanzberg being her lawyer. "And this was during a brutal divorce battle."
Glanzberg, who acknowledges he was a class clown with Rogen in elementary school before gravitating into more of the athlete lifestyle in high school, says having a good sense of humour has helped him practise family law, an area of the legal world fraught with tension.
He also appreciates that despite family law being tough on the emotions, working with families going through tough times is essential – whether it is guaranteeing financial support to people who need the money, getting clients back in their children's lives when ex-partners are not cooperative.
"Early on in my career, I helped get a dad back with his kid, and he started crying and gave me a big hug," Glanzberg says. "You realize then that family law is more than paperwork, that it is meaningful work that can make a difference."
Glanzberg says he and other friends of Rogen keep in touch, "though Seth is incredibly busy and not an easy guy to get a hold of." But the old gang still get invitations to movie premieres, "and we still reach out to each other when they know they are all in the same city."