BridgePoint's new product levels the playing field between parties, helps clients access justice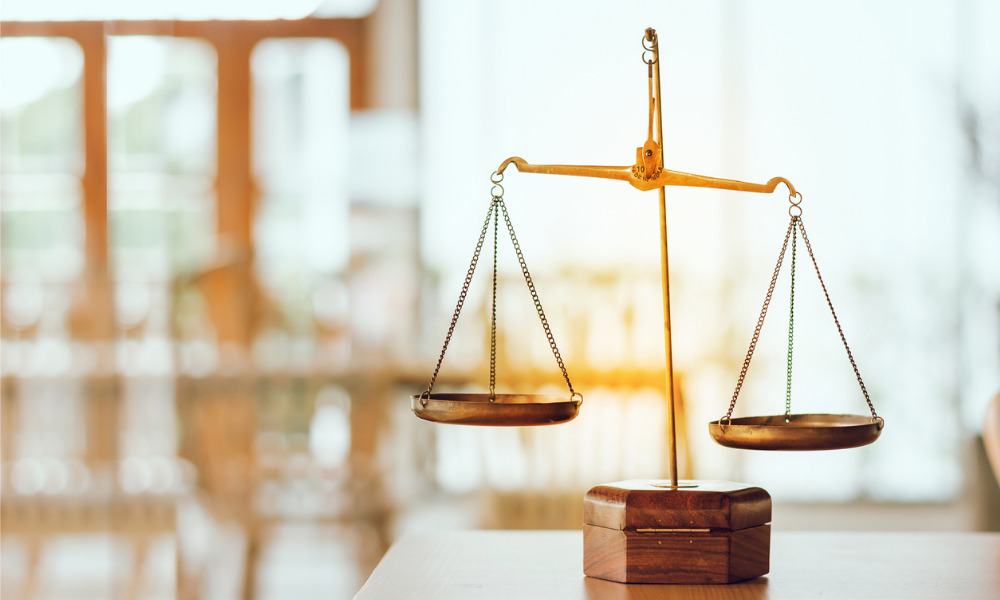 This article was produced in partnership with BridgePoint Financial.
Mallory Hendry of Canadian Lawyer sat down with Keri Campion, Team Lead, Risk Management to discuss how BridgePoint Financial helps alleviate a common problem divorcing couples face: a liquidity crisis.
Between mortgage and car payments, childcare costs, and debt, over half of Canadians report that they live paycheque to paycheque. With so much of their income committed to these day-to-day financial obligations, there's very little space in their budget for any extra expenses – meaning a divorce can seem nearly impossible.
Many couples have merged finances and own joint assets, such as their matrimonial home, and have reached their maximum debt capacity. This causes an inability to qualify for traditional means of funding, such as a line of credit or a credit card which means those who are separating can't afford the associated legal fees until their assets are liquidated and dispersed. In short, separating couples often face a liquidity crisis.
"For parties who are asset or income rich but cash poor while going through a separation, BridgePoint can help: our Family Law Financing is specifically designed for that scenario," says Keri Campion, Team Lead, Risk Management at BridgePoint Financial. "It gives clients access to financial resources when they need it, and they repay the loan when there is an interim release of funds, the separation agreement is finalized, and equalization payments are completed."
Launched a year ago and adhering to BridgePoint's responsible lending promise, Family Law Financing provides clients an advance on their divorce entitlement at a time when they really need it. The application process is transparent, and in cases where there's a large tangible asset like the matrimonial home or other real estate, the process is straightforward, with "an underwriting process and communication between all parties to ensure everybody is on the same page and comfortable with the arrangement," Campion notes.
BridgePoint developed the family law side of the business because they recognized that aiding in this area was in keeping with the company's values when it comes to access to justice – something BridgePoint feels strongly about addressing across practice areas for which it offers funding options. In family law matters, one party typically has a higher income, access to more credit, or access to friends or family members who can provide them with funds to pay legal fees or other personal expenses while the other party with less resources encounters a barrier to representation or quality of life. Without the ability to meet ongoing payments of retainer and ongoing legal accounts, the process is delayed for both sides but can go so far as prejudicing the less-resourced partner in terms of accessing a fair and just resolution. When a client accesses funds through BridgePoint, the divorce process can proceed on an expedited basis and help level the playing field.
Campion recalls a case where the parties sold the matrimonial home and the proceeds were held in trust with the real estate lawyer, unable to be disbursed until the remaining issues regarding child support and primary childcare were resolved. To reach a resolution of the remaining issues, the lawyers had to communicate with each other and negotiate – which wasn't not possible without funds for legal fees. BridgePoint was able to provide interim financing to a party in that case who needed assistance, allowing them to access the representation they needed to resolve the remaining issues.
Cash flow issues are compounded by the fact that unlike some other practice areas, in accordance with s. 28.1 (3) of the Solicitors Act family law lawyers are prohibited from having a contingency fee retainer and in general, are not set up for deferred payment options. On a limited basis, some will hold accounts receivable, but this can cause significant cash flow issues for the lawyer who bears the cost of their practice and must be paid for their time – this can also place strain on the client-lawyer relationship.
Family law practices have expressed a lot of interest in BridgePoint's newest funding option due to many firms finding themselves in a position where they have to take on a pseudo-deferred payment structure or close the door on potential clients. In those situations, pointing clients towards a solid financial option eases the lawyer's conscience because they don't have to turn clients away or end an existing relationship due to cash flow issues.
"I've had quite a few lawyers say it helps them help their clients access justice and allows the lawyer to focus on the case and not the finances and funding. Both parties are in a much more positive mind space because of that," Campion says. "It's meaningful to me, and all of us at BridgePoint, to be able to offer a solution in a responsible way that gives our clients – and their lawyers ­– peace of mind."
Since 2002, BridgePoint Financial has been the pioneering force in developing Canada's litigation finance market. As the only full service provider of innovation funding solutions for plaintiffs, lawyers and the experts involved in advancing legal claims, BridgePoint's goal is to level the litigation playing field and to protect clients' rights to full and fair access to justice.