Epstein now focuses his practice on mediation, arbitration and appellate advocacy in family law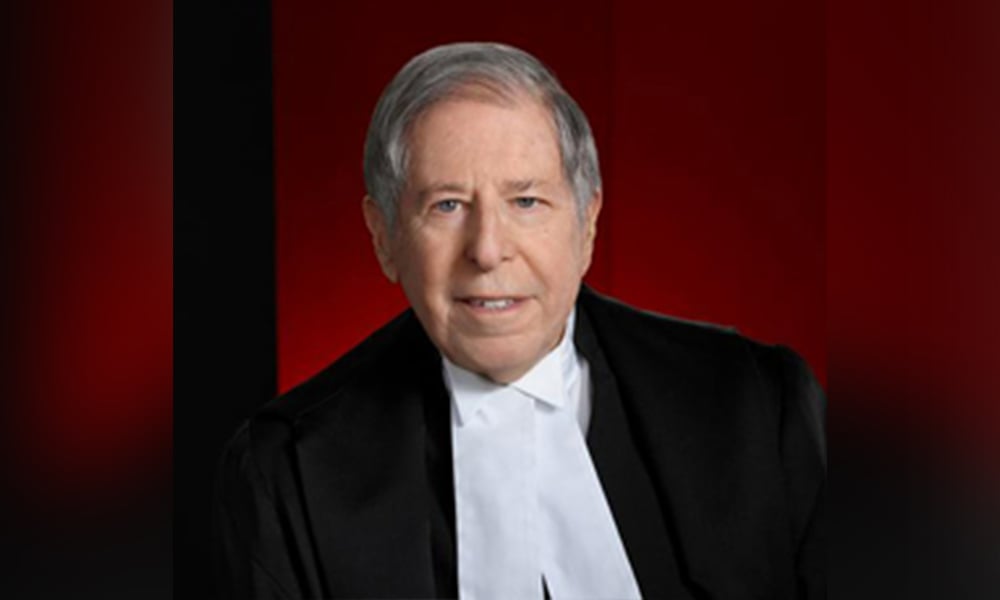 Philip Michael Epstein, who was appointed a Member of the Order of Canada in November 2020, has been invested into the Order on Feb. 5 via a virtual ceremony attended by a small gathering of his family and friends.
Richard Wagner, Administrator of the Government of Canada, presented the insignia to Epstein during the ceremony.
A news release from the Governor General of Canada described Epstein as having "made an indelible mark on family law in Canada," and promoting child and spousal rights through his work in federal committees that oversaw support guidelines. Epstein has served as chairperson of the Family Law Section of the Ontario Bar Admission Course, as editor-in-chief of the Reports of Family Law, and as a contributor to the National Judicial Institute and for family law programs.
Epstein is a senior and founding partner of Epstein Cole LLP in Toronto, where he now focuses his practice on mediation, arbitration and appellate advocacy, assisting parties in negotiating and settling their family law disputes outside of court.
As an advocate of mediation and arbitration, Epstein is co-founder of the Justice Dispute Resolution Officer program at the Ontario Superior Court of Justice, a former dispute resolution officer at the Superior Court, a certified mediator/arbitrator with the ADR Institute of Ontario and a certified mediator with the Ontario Association for Family Mediators.
As a litigator, Epstein has served as counsel before all levels of court, including in precedent-setting cases before the Court of Appeal for Ontario and the Supreme Court of Canada.
Epstein is a former bencher of the Law Society of Ontario, which distinguished him with an honorary Doctor of Laws degree in 2020. He was appointed to the Order of Ontario in 2018 and as Queen's Counsel in 1982. He obtained his LL.B. from the University of Toronto's Faculty of Law in 1968 and was admitted to the Ontario bar in 1970. From the Ontario Bar Association he received the Alternate Dispute Resolution Excellence Award in 2012 and the Family Law Excellence Award from the Family Law Section in 1998.