Further mediation between parents over child's COVID-19 inoculation status unhelpful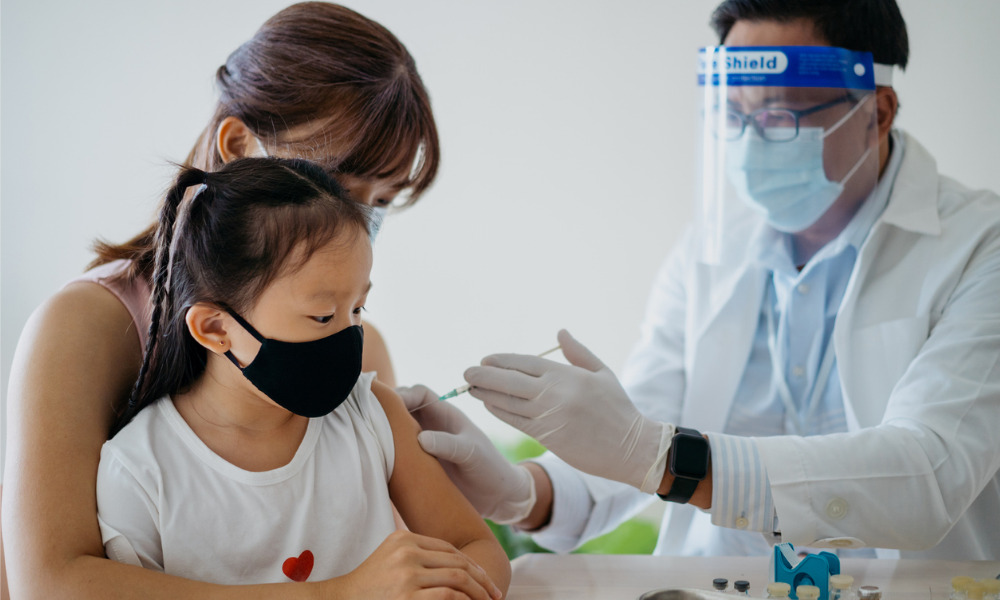 The New Brunswick Court of Appeal has denied leave to appeal a motion judge's decision regarding a dispute between divorced parents over the decision to vaccinate their child that took judicial notice of medical publications concerning the safety of COVID-19 vaccines and ruled that further negotiation or mediation between the parents would not help them reach a consensus.
In K.B. c K.D.B., 2022 CanLII 49176, the parties were subject to a variation order under the Divorce Act, RSC 1985, c 3 (2nd Supp), which granted the mother sole decision-making authority over health-care concerns over their child, including the administration of the COVID-19 vaccine.
The father objected. He argued that this "bypassed" his right to be consulted and involved in the health, welfare, and education of their child and the parties had the option of resolving disagreements on health care through discussion, negotiation, or mediation.
Both parties exchanged numerous messages on this issue of vaccine safety and whether their child should be vaccinated. After examination of these messages, the judge was not convinced that further discussions, negotiations, or mediation would help bring the parties to a consensus.
On application for stay of the order pending appeal, the father argued that the judge "erroneously took judicial notice of medical, scientific and government publications concerning the safety of the COVID-19 vaccines."
The appellate court disagreed.
First, the appellate court found that the decision was interlocutory, and thus leave to appeal was required. On this issue, the court was not satisfied that the proposed grounds satisfied the requirements for leave to appeal.
Second, the motion judge did not err in her decision when she took judicial notice of certain materials and accepted expert opinions, said the court. This was consistent with Dyquiangco Jr. v. Tipay, 2022 ONSC 1441, where based on similar facts, reasoned that judicial notice of such scientific articles did not result in unfairness.
Last, the appellate court found the motion judge's decision was well-reasoned, considered the best interests of the child, and she exercised her discretionary authority.
Having decided not to grant leave to appeal, the court found the request for stay of proceedings moot.