Bill C-78 will update old child-custody terminology, rules for family relocation, and definitions of family violence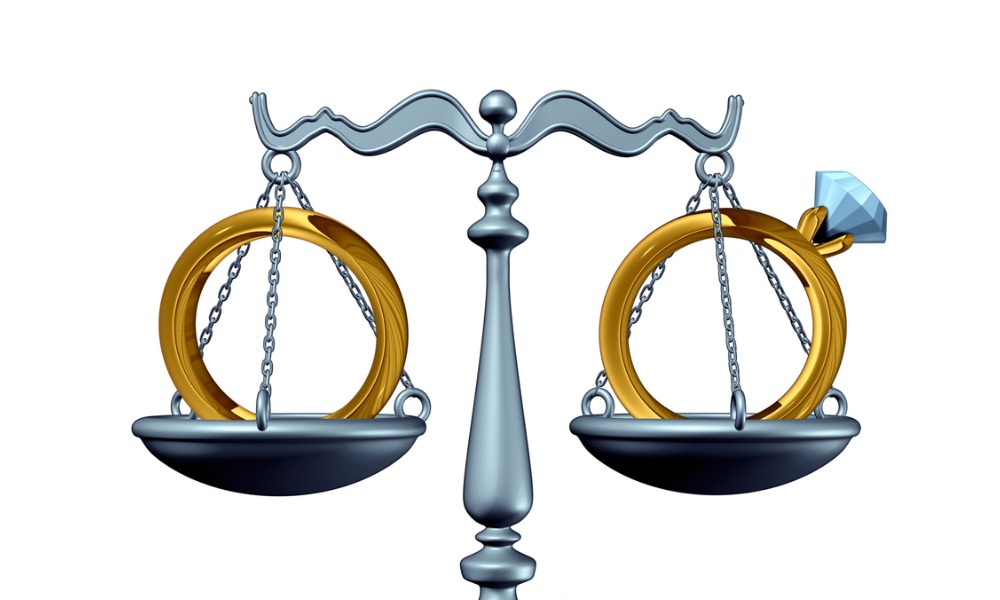 The new year is expected to usher in major changes to Canada's divorce laws, most of which will take effect on July 1, 2020.
Family law has not been significantly updated since Parliament replaced the Divorce Act in 1986. Bill C-78, which received royal assent on June 21, 2019, is set to change that.
The bill amends the Divorce Act, the Family Orders and Agreements Enforcement Assistance Act, and the Garnishment, Attachment and Pension Diversion Act.
The amendments aim to make the system more responsive to the needs of Canadian families, through four legislative objectives: the promotion of the child's best interests; protection against family violence; reduction of child poverty; and increased accessibility and efficiency of the family justice system.
Promoting the child's best interests
Bill C-78 provides a non-exhaustive list of factors a court should consider in prioritizing the child's physical, emotional and psychological safety, security and well-being. These include the child's relationship with each spouse and with other relatives and important persons; each spouse's willingness to support the child's relationship with the other spouse; the child's history of care; the child's views and preferences; the child's upbringing and heritage and any pending civil or criminal proceeding that may affect the child.
There will be a shift to more child-focused terminology, with terms such as "parenting orders," "parenting time" and "parental decision-making responsibilities" replacing "custody" and "access." Justice Canada describes the "more neutral wording" as discouraging parents from "the idea of a 'winner' and a 'loser' in decisions about parenting arrangements."
Another amendment will apply to the relocation of parents or children after a divorce. The party intending to move must give adequate notice to all other involved parties, mentioning important information about the potential relocation. A court will be able to modify the notice requirements where safety is an issue, and new guidelines will help courts decide whether the move is in a child's best interests and should be allowed.
Addressing family violence
While the Divorce Act does not include measures for addressing family violence, the amended law will require courts to take family violence into account when considering the child's best interests, and to consider any other proceedings or orders involving any of the parties.
The amended Divorce Act will define family violence as any conduct that is violent or threatening or indicative of a pattern of coercive and controlling behaviour. It also applies to conduct that causes a family member to fear for their safety or that directly or indirectly exposes a child to such conduct.
Bill C-78 will expand the definition of family violence to include forced confinement, but excluding the use of reasonable force to protect oneself or another person; sexual abuse; threats to kill or cause bodily harm to any person; harassment, including stalking; failure to provide the necessaries of life; psychological abuse; financial abuse; threats to kill or harm an animal or damage property and killing or harming an animal or damaging of property.
Reducing spousal and child poverty
The amendments will also strengthen the enforcement of child support. In certain circumstances a judge or enforcement agency may inquire into a spouse's income and tax information for purposes of calculating the amount of support.
Other amendments will reduce the need for families to go to court, and, under the Garnishment, Attachment and Pension Diversion Act, will prioritize family support debts over all other debts except Crown debts.
Increasing accessibility and efficiency in the family justice system
Some administrative processes will be streamlined so that certain tasks, such as determination or recalculation of child support payments, that are currently assigned to the courts will be delegated to administrative agencies.
The amendments will also encourage recourse through the speedier and less expensive family dispute resolution processes.
Applicability and effectivity
While the Divorce Act applies to married couples who are divorcing, provincial or territorial laws apply to unmarried and common-law couples.
The delayed introduction of the majority of the amendments is intended to give stakeholders among the public, legal professionals and the government time to adapt to the changes.