Denying divorce should not be used as means to force settlement between parties: court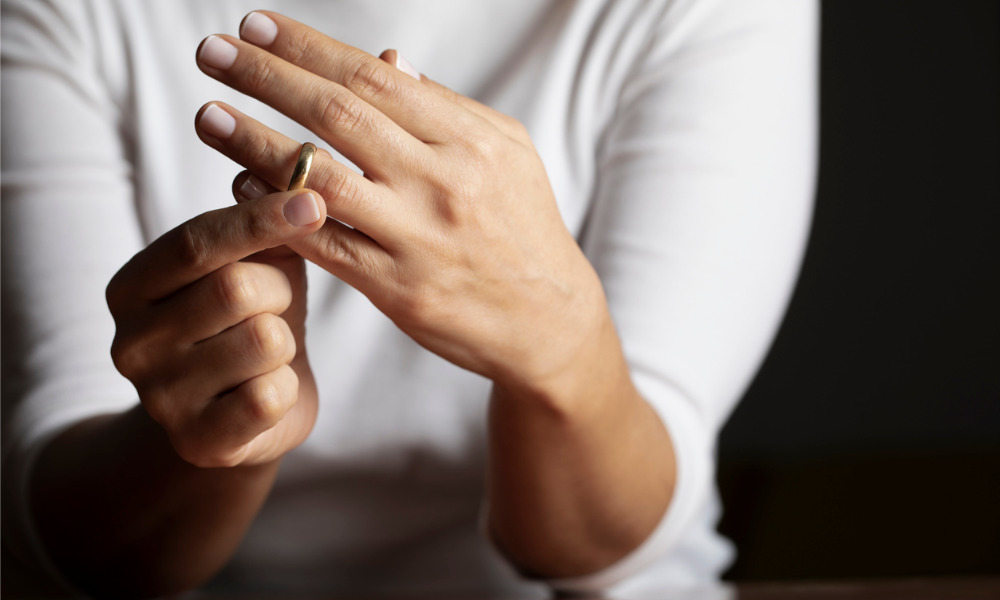 The Court of Appeal for British Columbia has ruled that residence in a foreign country, the pandemic circumstances, and difficulty in communicating with counsel do not establish "potential risk of prejudice" to deny a divorce application. The court also ruled that denying such an application should not be used as a means to force a settlement.
In Gill v. Benipal, 2022 BCCA 49, Gill and Benipal married in India in 2016. Gill stayed in India until mid-2017, when he returned to Canada. He did not return to India after that and his efforts to sponsor Benipal's immigration to Canada were unsuccessful. In 2020, Gill filed for divorce, claiming that he and Benipal had been living apart since 2019. Benipal opposed the divorce solely on the basis that there was a possibility of reconciliation.
In declining to grant divorce, the trial judge cited several factors, including that Benipal's residence was in India, the pandemic restrictions, the difficulty in instructing counsel, and the insufficiency of Gil's financial disclosure. Gill appealed, alleging that the trial judge erred in applying the legal test in declining to make a divorce order.
The appellate court agreed.
"A judge may grant a divorce on the application of one spouse prior to the parties settling or receiving judgment on property and support issues if there is not a substantial risk of prejudice to the other spouse," said the court.
While the trial judge's findings were generally entitled to deference, the court found that the trial judge's cited factors did not satisfy the test to establish "potential risk of prejudice" justifying denial of the divorce application. The court ruled that Benipal's evidence did not suggest that the difficulties in advancing her claims due to her residence, the pandemic restrictions, or her difficulty in instructing counsel would be worsened by the divorce order.
"[Whatever] difficulties may exist will continue to exist regardless of whether a divorce is granted," said the court.
Further, the court ruled that the trial judge erred in ruling that "it was incumbent on Mr. Gill to provide reasons for granting him a divorce to which he was otherwise entitled that 'outweighed' the risk of prejudice 'alleged' by [Benipal]." The opposing party must first establish prejudice or risk of prejudice before the burden shifts to the applicant, said the court.
Lastly, it was evident to the court that the refusal was to incentivize Gill to deal with Benipal's property and support claims. However, this was an error in principle, because "[t]he granting of a divorce, properly before the [court], should not be withheld as a means by the [court] to force either party to enter into a settlement of other issues in the proceedings," said the court, citing Johnson v. Johnson (1991), 32 R.F.L. (3d) 349 (B.C.C.A.).