Panel also discusses role of domestic abuse in custody, parenting orders, relocation decisions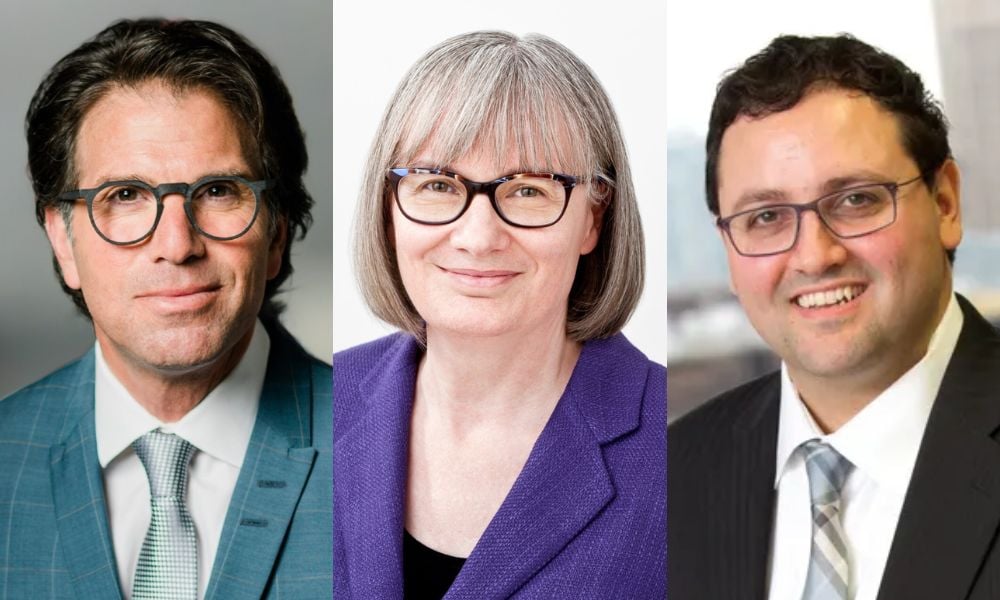 The use of technology in family law will be a game-changer for clients, especially in mediation, arbitration, and parenting coordination situations, those attending a recent panel on innovations in family law were told.
"The pandemic created a number of practice directions which we have sort of navigated through over the last few years," Toronto-area lawyer, mediator, and arbitrator Steve Benmor of Benmor Family Group said. "But where we've landed is this, the idea that you do not need to come to court physically," and that people can access lawyers from all over the jurisdiction to help settle family law issues.
He told those attending a Canada Innovation Forum webinar earlier this month that family law clients are now better equipped to hire mediators and arbitrators not necessarily in their community but who have the skills and experience they are looking for. These alternative dispute resolution hearings can become "private courts," creating better results when compared with having to "stand in line and wait a couple of years for a trial in the court system."
Role of technology, use of arbitration in family law
With societal changes and the advance of technology lessons learned from COVID-19, Benmor said he expects to see a considerable increase in the use of alternative dispute resolution as more of a "primary dispute resolution" solution in family law matters.
He noted that this trend would also likely be driven by the number of people who cannot afford lawyers through the entirety of their family law issues. "For every client we have, there are probably three to five people out there that can't afford a lawyer, and that's a real serious issue."
Except for the small amount of legal aid assistance offered for family law, Benmor said, "People are largely left to their own economic devices and are often left to handle their divorce themselves." This is even more egregious when it dovetails with domestic violence issues. Hence the need to find solutions that don't involve a lengthy court process.
Michael Stangarone, a partner with MacDonald & Partners in Toronto, agreed that issues of access to justice have come up, especially since the pandemic, and that there can be serious delays and backlogs in cases.
However, while ADR can be an effective tool, "some cases just are not conducive to the process" and can end up being as costly, if not more, he said. "I've been in two- or three-week arbitrations where unfortunately, settlement is not possible, and the clients pay for the arbitrator and the court reporter – it's a trial in a boardroom."
The ability to seek a settlement conference outside court, heard by a judge or senior family law practitioner, can, however, reduce the amount of litigation and has the potential to avoid a lengthy trial, Stangarone said. Other rules also allow specific steps in family law cases to be combined, with a judge's permission, allowing for a more streamlined process with reduced layers of litigation.
How will family violence play out in parenting orders, relocating decisions?
Sarah Boulby of Boulby Weinberg LLP, another family lawyer speaking at the webinar, noted that how domestic violence is dealt with in parenting orders is something to keep an eye on in the future, especially in the steps of a Supreme Court of Canada decision, Barendregt v. Grebliunas, that came down last year.
The family-law dispute initially concerned a mother's application to relocate her two children from Kelowna, BC, where the father lived, to Telkwa, a community in Northern BC more than 1,100 km away. The trial judge had ruled in the mother's favour, relying on two key issues: the couple's acrimonious relationship, which involved a violent incident committed by the father, and the father's financial ability to make the home in Kelowna habitable.
The BC appeal court overturned the trial court decision based on new evidence filed that undermined a key facet of the lower court's ruling. The appeal court admitted the evidence and found that remaining in Kelowna would serve the children's best interests.
However, SCC Justice Andromache Karakatsanis wrote on behalf of the majority that the 1996 SCC decision in Gordon v. Goertz established a two-part inquiry in determining whether to vary a parenting order and allow a custodial parent to relocate with the child. Since Gordon, courts have increasingly recognized that "any family violence or abuse" could impact a child's welfare and should be considered in relocation decisions, she wrote.
Boulby noted that while amendments to the Divorce Act consider family violence issues expressly, she has not seen "any real impact" at the trial level yet in how judges deal with the matter. "I'm interested to see whether or not that direction starts to show up on a regular basis in the lower courts," she said.
She added: "But my experience has been that there is a tendency to downplay the impact of family violence when considering children's issues. And to downplay the impact of family violence that may be going on between the parents as to the impact that it has on the children. So, it's not about presenting the evidence differently. It's about getting [this evidence] turned into factors that the courts weigh in a serious fashion."
Stangarone pointed out that more "codified statutory factors" are now mandated to be considered by the courts in fashioning parenting orders - language such as coercive controlling behaviour, financial abuse, and psychological abuse. However, courts need to be more attuned to the nonphysical aspects of control, their potential impact on parenting orders, the time each parent shares with their children, or on what level of joint-decision parenting is allowed.
He also noted that domestic and family violence issues could be challenging to prove because incidents tend to take place in private, and those practicing controlling behaviour are often skilled manipulators.
He said that recent amendments to family and divorce laws are a response to this fact, and the SCC has made it clear "you can't ignore this issue."