Pivoting to the changing immigration needs of Alberta's economy helps Evelyn Ackah's practice thrive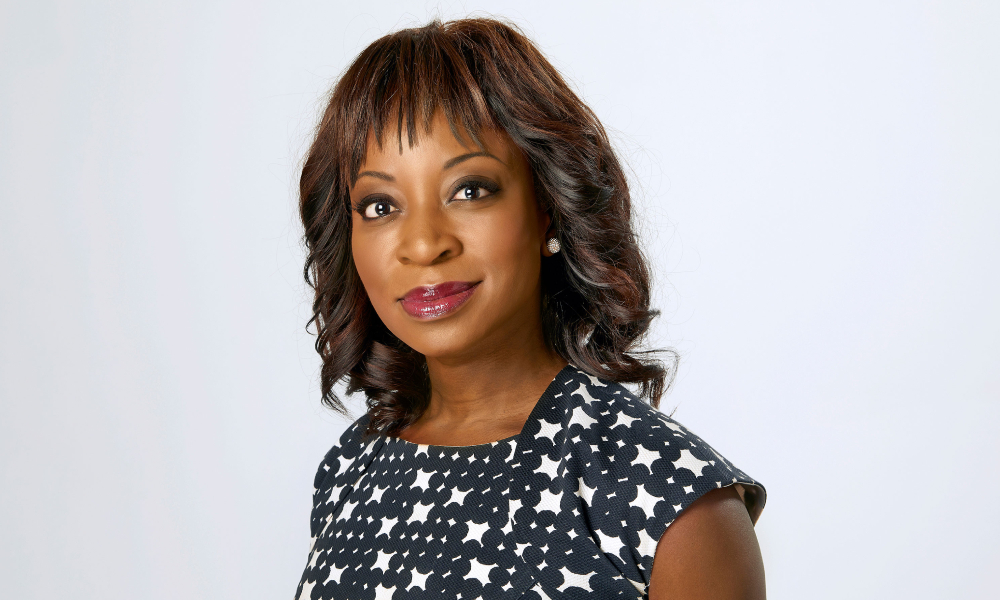 As a Ghana-born lawyer who was educated in Vancouver and gained large law firm experience in Toronto, Evelyn Ackah never thought she would end up as an immigration lawyer running her boutique firm in Calgary.
"But there you have it. I came out here because I was asked to help out with a booming immigration practice in Alberta and never left," says Ackah, founder of Ackah Business Immigration Law.
Ackah says that Alberta's business climate drastically changed since she moved to Calgary in 2008 when the province's oil economy was booming. Companies could not find the qualified employees they needed fast enough.
"We've seen big ups and downs here since I arrived here," Ackah says. "It's never been boring."
When she arrived, she was a partner and head of the national business immigration practice of Fraser Milner Casgrain, now known as Dentons. She advised on executive cross-border transfer issues, prepared applications for work permits, and dealt with passport and visa issues as well as permanent residence and citizenship status.
Before then, she had spent two years with Gowling Lafleur Henderson LLP as a senior associate in the business immigration practice. And before that, Ackah spent five years with Egan LLP (formerly Donahue Ernst & Young LLP), working in corporate commercial law before moving to immigration law.
"As soon as I started in on immigration law, I really loved it and developed a passion for it," says Ackah, adding that what she especially liked was the combination of working with businesses while at the same time dealing with people.
"I love the personal side. You work with people to come up with the strongest application to live and work here, and you help them on their journey from wherever they're coming from to Canada."
Says Ackah: "And it's not just the one person you are dealing with — it's the spouse, the children, and any issues that come with families. At the end of it, if all goes well, you've built a relationship, and these people are so grateful how you helped them."
Ackah, who came to Canada with her family from Ghana in West Africa when she was five, says things are different since the heady days when she first arrived in Alberta. Since then, cracks in the oil and gas sector have grown, and now the COVID-19 pandemic has significantly impacted the province's economy.
Ackah decided that as the economy gradually shifted, she wanted to head off on her own so she could "find more flexibility and pivot the business as circumstances changed." She founded her firm in 2010.
Part of that pivot involved helping those in Alberta — engineers, for example — get work permits to find employment in the United States, employing a U.S. lawyer for that.
The change in business strategy also involved dealing with individuals' immigration issues, many that she might have helped in the past when they first came to Canada. "Now, maybe, they are looking to sponsor a parent, for example, and they remember the relationship we had when we helped in the past."
She says that being a small firm also means she and her staff can be more "attentive and nimble" to clients' needs. "When you are a boutique, you have to look at creating that approachability factor so that people aren't intimidated and know they can count on you," she says.
With COVID-19, a new frontier in her practice opened — helping employers and employees deal with the ins and outs of crossing borders and meeting the quarantine requirements or bypassing them if circumstances were deemed essential. Ackah has also helped businesses who need critical machinery installed or repaired bring experts from foreign original equipment manufacturers across the border.
Ackah says that way, the overall work on immigration issues might have slowed down thanks to the pandemic, "there are still a lot of cases, and each one usually takes more time and care." Helping spouses who have been separated and repatriating Canadians living abroad who may need to sort out residence and citizenship issues are just a couple of examples of work that has expanded during Covid-19.
Ackah is even noticing an uptick in immigration work that comes with political uncertainty worldwide. Before the U.S. election earlier this year, many Americans looked into immigrating to Canada. More recently, there has been an uptick in queries from residents in Hong Kong, worried about Beijing's desire to bring the territory more in line with the mainland.
While Ackah sees herself "very much as a lawyer and entrepreneur," she also thinks being a Black woman adds an extra layer to her practice. "The reality is different when you're the boss, and you look like me," she says. "You have to be a role model and mentor."
Ackah says she has recently noticed how much more often she has been asked to take on the role of mentor to others of diverse backgrounds, a position that she relishes taking on.
"I've been in the position in which people mistake me for the assistant, the person who should be getting coffee, rather than a partner and entrepreneur.
"In fact, one of the reasons for starting my own firm was to take control of my experience. And I hope that will show others from diverse backgrounds what they can achieve."