Volunteer lawyers will be 'linguistically proficient and culturally sensitive'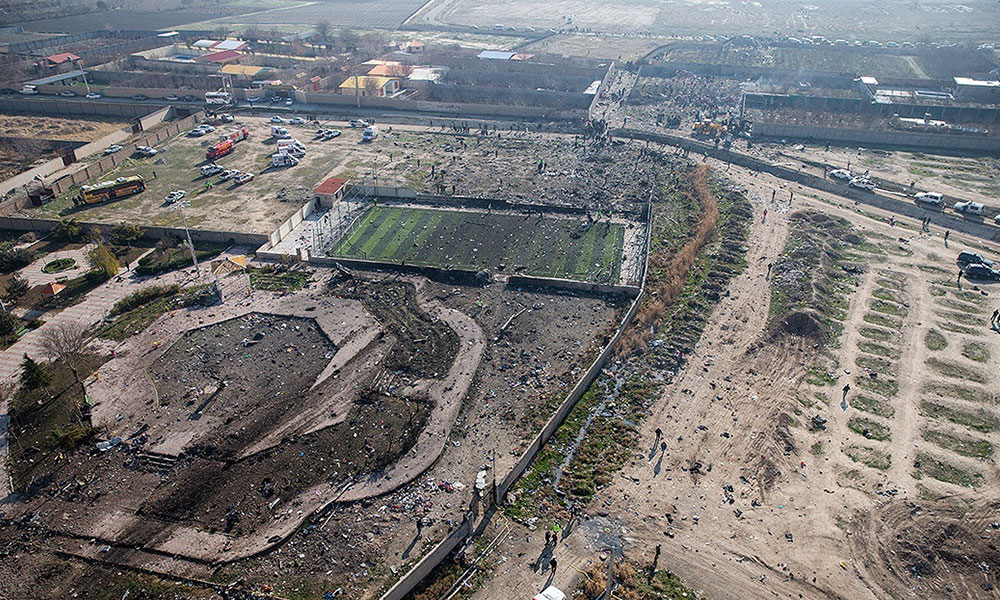 The federal government has given $218,029 to Pro Bono Ontario to assist the families of the Canadian citizens and permanent residents who were killed in the crash of Ukrainian International Airlines flight PS752.
"The funding under the Justice Partnership and Innovation Program will flow over two years, 2019-20 and 2020-21, to support families across Canada as required," the Department of Justice Canada announced in a news release.
Families of the plane crash victims may access the contact information for the free legal services through an online portal. Family members may then receive summary legal advice, legal drafting assistance and referrals from an assigned triage lawyer via a national toll-free hotline.
"I thank Pro Bono Ontario for taking this important role and for the work they are doing with Justice Canada and our partners to provide assistance to grieving families," said Minister of Justice and Attorney General of Canada David Lametti in the release.
Pro Bono Ontario is teaming up with Iranian Canadian Legal Professionals (ICLP), a not-for-profit organization, to form the "linguistically proficient and culturally sensitive panel of volunteer lawyers" who will be helping the victims' families across a wide array of legal issues.
Lynn Burns, executive director of Pro Bono Ontario, expressed gratitude for the "outpouring of goodwill" from community partners such as ICLP. Lida Moazzam, who chairs ICLP, said her organization is "proud to make efforts on our end to facilitate the recruitment of Iranian-Canadian lawyers to form the roster for the dedicated toll-free PBO hotline."
Sixty-three of the 176 people who perished in the plane crash were Iranian-Canadians.
The federal government has also announced that it will give affected families $25,000 per victim to help with their immediate needs. The government is also continuing to collaborate with international partners to investigate the incident and to seek accountability on behalf of the victims and their families.
On Jan. 22, the immigration law section of the Canadian Bar Association likewise announced that it would be offering free immigration-related legal services, including initial legal consultations and review of visa applications, to the families of victims.