Human rights groups are calling on Ottawa to reform the immigrant detention system by legislating against indefinite detention, detaining non-citizens with mental health conditions and eliminating the detention of children.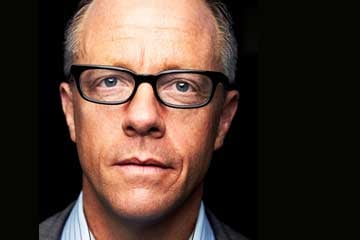 Human rights groups are calling on Ottawa to reform the immigrant detention system by legislating against indefinite detention, detaining non-citizens with mental health conditions and eliminating the detention of children.
While American customs authorities have earned international condemnation for separating children from their parents to deter migration, the International Human Rights Program at the University of Toronto's Faculty of Law joined Colour of Poverty – Colour of Change in delivering an open letter July 6 to the Trudeau government, telling them to accept recommendations made by four United Nations member states to address "severe rights violations" in Canada's immigrant detention system, said the IHRP.
"The presumption of guilt is what's operating today, and we need the current federal government to radically reform the existing law that was put together by the previous government," says Michael Bryant, executive director of the Canadian Civil Liberties Association.
Bryant says the CCLA will be "unfolding a campaign including legislative reforms and legal challenges and public education in the near future."
"The taking away of somebody's liberty simply because they entered this country without a visa is presumption of terrorism and criminality without any evidence, a presumption of flight risk and criminal recidivism risk without any evidence. So, from a child detention perspective, that argument is tenfold," he says.
According to studies by the IHRP, in the first three quarters of 2017 and 2018, approximately 7,300 people including 155 children were held in immigrant detention in Canada.
The CBSA has authority to detain foreign nationals under the Immigration and Refugee Protection Act in three circumstances: when the person is "unlikely to appear for removal or for an immigration proceeding," is a danger to the public or is "unable to satisfy an officer of their identity," Patrizia Giolti, manager at the CBSA, told Legal Feeds via email
The CBSA also holds immigrants in provincial and federal prisons if they have a criminal background, are in areas without an immigration holding centre (of which there are three, in Toronto, Vancouver and Laval, Que.) and for those detained longer than 48 hours in the Vancouver area, according to Giolti.
"We're looking for putting an immediate time limit on immigration detention. We're looking for a policy that says when children are involved that the best interests of the children have to be paramount and that families and children should never be detained on immigration hold," says Shalini Konanur, executive director of the South Asian Legal Clinic.
Konanur says they want to see the government create a "community-based alternative" for immigration detention, as opposed to placing them in prisons.
Hanna Gros is an immigration and refugee lawyer and advocate at the IHRP. She says Canada is one of the only countries in the world without a limit to the length of detention.
"When you don't know when you're going to get out of jail, every day feels like forever. And that has a profoundly detrimental impact on people's mental health," she says.
In 2017, the CBSA underwent changes, including a ministerial directive from Ralph Goodale, minister of public safety and emergency preparedness, that sought to lower the number of children detained, give best interests of the child primary consideration and ensure families are kept together.
Giolti said that CBSA officers have to consider alternatives to detention in all cases before detaining anyone and that minors are detained only as a last resort.
The CBSA also initiated a national immigration detention framework, which will cost $138 million over five years and "aims to create a better, fairer immigration system" partly by "limiting detention of persons living with mental health issues, expanding the availability and use of alternatives to detentions and improving access to essential and medical health services," according to the CBSA.
While Gros says the new policies from the CBSA is a "positive development," she says legislation is needed to cap the amount of time a person can be held.
"But, again, that's just policy. And in order for more robust protections to be in place, we need legislation to be passed and specifically legislation with respect to the maximum length of detention, with respect to the best interests of the child being taken into account in a detention-related decision in terms of mental health evidence to be taken into account and to truly make detention a last resort."
In another joint submission to the UN, the Chinese and Southeast Asian Legal Clinic, the Council of Agencies Serving South Asians, the Ontario Council of Agencies Serving Immigrants and the South Asian Legal Clinic of Ontario argued that long-term detainees are disproportionately "racialized persons who face unique systemic challenges in immigration detention."
Konanur says the next step is to continue consultations with government.
"We have a government that is definitely looking progressively at immigration reform," she says.