Queen's University Faculty of Law and Université de Sherbrooke are developing a new program to train immigration and citizenship consultants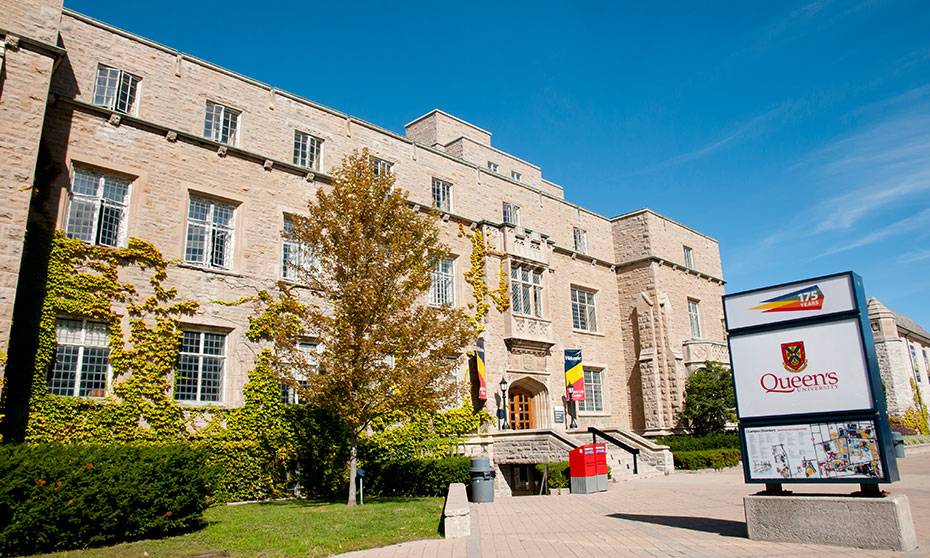 Queen's University Faculty of Law and Université de Sherbrooke are developing a new program to train immigration and citizenship consultants.
"As universities, we're particularly mindful of the fact that those who seek advice or services from immigration and citizenship consultants are very often very vulnerable people who do not generally know much about the Canadian context," says Sébastien Lebel-Grenier, dean of the law faculty at Université de Sherbrooke. "They might not even be able to speak English or French. And they might try to face some other sorts of hurdles."
He added, "It's extremely important that we make sure that the people who will be providing the services — these very important services — to them are extremely competent in their field [and] that they are well regulated as well to ensure that they provide these services with the utmost integrity."
The Immigration Consultants of Canada Regulatory Council named Queen's the sole accredited English-language provider of the graduate diploma program and Queen's will jointly develop the program with the Université de Sherbrooke, which will offer the program in French.

The program will launch in both schools in 2021.

The 66-week program of nine courses will be primarily online and include courses on immigration law, ethics and how to run an immigration or citizenship consultancy business. The program is intended to prepare students to write the ICCRC's entry-to-practice exam.

Bill Flanagan, dean of Queen's University Faculty of Law, says there are currently 2,000 students taking the existing programs across Canada but that Queen's expects an intake of 500 students per year. Admissions requirements for the program at Queen's will be "significantly higher" than what exists currently, he says.

"Immigration is a very important part of the future of the country. And so our sense is that there is a significant role to be played by immigration consultants," he says.

The announcement comes as the federal government has recently proposed the establishment of a regulatory college for the industry. In the budget bill proposed by the federal government on April 8, the Liberals included the College of Immigration and Citizenship Consultants Act, which would create a licensing regime for the immigration consultant industry — similar to the law societies that regulate the legal profession.

The act requires consultants adhere to a code of conduct and tasks a college complaint committee with investigating complaints and a disciplinary committee to mete out punishment. The act will prevent those without licensing from using particular titles and acting as licensed consultants.
The Immigration Consultants of Canada Regulatory Council — the current regulator — will become the College of Immigration and Citizenship Consultants. The Liberal proposal would also double fines for certain violations of the Citizenship Act and the Immigration and Refugee Protection Act.
Sharry Aiken, an associate professor at Queen's University Faculty of Law, says that rigorous training of competent and ethical consultants is essential for the immigration system.

"There have been long-standing concerns about practice standards in the sector," she says.

The current regulatory scheme is a "patchwork" and the standards and training for immigration and citizenship consultants is "uneven" across the country, she says.

An immigration or citizenship consultant advises and assists people trying to immigrate, come to Canada on temporary work permits or as international students or initiate refugee claims, and they help with citizenship applications, sponsorship applications and submissions before immigration and refugee boards, Aiken says.

"There's a range of tribunal-related work that immigration professionals can do. There's also work that they don't do because that work is reserved for lawyers," she says. "And there's a very clear kind of line in relation to what people who are paralegals are permitted to do versus what lawyers are able to do. And that's clearly carved out and recognized in the Immigration and Refugee Protection Act itself."

Aiken adds that with the recent cuts to Legal Aid Ontario and the effect that will have on immigrants and refugees, lower-cost services to newcomers is a pressing access-to-justice issue.

"Historically, lawyers have not always been comfortable with the idea of paralegals working in their sector, in their area of practice," says Aiken.
"[W]e see this training program as a recognition of the importance that the paralegals — the people who aren't lawyers but practising in the field — deserve the same calibre [of] education and training program," she says.

One immigration lawyer mentioned overall issues with online courses, however.

Claudia Molina is an immigration lawyer with Cabinet Molina Inc. in Montreal and a member of the Canadian Bar Association's immigration section in Quebec.

She says she has a problem with the online element of the new program. She says online courses can teach many valuable aspects of dealing with immigrants and refugees but she doesn't see how the format can adequately evaluate a person's interpersonal skills, which are key to the job.
"There's a human component that . . . is even more important, as far as I'm concerned, when you're dealing with people that are so vulnerable. And I don't think this program fits the bill," says Molina.