An Ontario lawyer has successfully persuaded the federal Minister of Justice not to extradite a 49-year-old man wanted in Romania.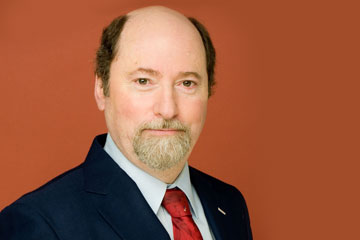 An Ontario lawyer has successfully persuaded the federal Minister of Justice not to extradite a 49-year-old man wanted in Romania.
Stephen Whitzman, a lawyer with Daley, Byers Barristers in Toronto, says he convinced federal Minister of Justice, Jody Wilson-Raybould, to refuse to order the surrender of his client, Marius Coman, to the southeastern European country.
According to a submission made to the Minister by Whitzman, Coman was wanted in Romania due to allegations that in late 2000 and early 2001 he had participated in a fraud while he was the administrator of three limited liability trading companies.
Whitzman says he argued that Coman — who is now a permanent resident of Canada and who works as a welder in Kitchener — should not be returned to Romania over his Roma ethnicity. Whitzman says his argument was that Coman was in need of protection due to his ethnic background, and that he used supporting documentation from a professor at Concordia University, Lucian Turcescu, and a human rights report by the United States Department of State to show that discrimination against the Roma exists.
"Romania has a bad human rights record with respect to Roma people, a very bad human rights record," says Whitzman.
Coman entered Canada in 2002, said Whitzman's submission to the Minister, and claimed refugee status. However, the submission said his application was dismissed by the refugee protection division of the immigration appeal board, and leave for appeal was also denied.
Whitzman said in a recent submission to the federal Minister of Justice that the Romanian record of the criminal case involving Coman was incomplete, and that the action against Coman didn't start until 2004, after he'd moved to Canada, with an indictment following in 2006 and a sentence of ten years imprisonment imposed in 2007.
Whitzman's submission to the federal government said after his client came to Canada, he was not aware he was facing charges in Romania or wanted by the police.
Coman was not arrested until 2017, said the submission.
Whitzman says he used case law established in Németh v.Canada (Justice), 2010 SCC 56, [2010] 3 to argue that Coman should be allowed to stay in the country.
Whitzman said a pre-removal risk assessment prepared in relation to Coman's case and issued in 2010 found that under the Immigration and Refugee Protection Act, Coman was "a person in need of protection," and "a person whose removal to his country of nationality would subject him personally to a risk to his life or to a risk of cruel and unusual treatment or punishment."
"Subsection 115(1) of the IRPA provides that a protected person shall not be removed from Canada to a country where he would be at risk of persecution for reasons of, inter alia, membership in a particular social group or at risk of torture or cruel and unusual treatment or punishment. This is the principle of non-refoulement," it added.
Whitzman also said in his submission that his client, who has remarried and had a child in Canada, had to experience an "unconscionably" lengthy delay in the matter.
Whitzman says the case shows lawyers that they can achieve success in extradition matters.
"What is interesting and important is that it's so hard to win an extradition case," he says.
"It's very rare for a request [for extradition] to be refused. . .it's good for the profession to know it's very rare, but it's not hopeless, depending on the facts, and if you dig deep enough, you may be able to win."
A spokeswoman for the federal Minister of Justice said surrendering Coman to Romania "would not comply with the Canadian Charter of Rights and Freedoms."
Editor's Note: Story updated Aug 13, 2018 to include comment from Minister of Justice spokesperson.